Only 11% of workers pay SSNIT contribution
A paltry 11% of Ghanaians in active workforce pay monthly contributions to the Social Security and National Insurance Trust (SSNIT).
This, according to SSNIT Corporate Affairs Manager Afua Sarkodie, is worrying.
"Though the Scheme has been designed for every worker, only a little above 1.6 million people representing about 11% of workers in the country are actively contributing," She lamented.
Expressing her concern on the low patronage of the Trust, she said the statistics must be of concern to all employees and employers.
"We must support the Trust to register more people to join the Scheme so that every worker in Ghana after having toiled for several years can retire without angst and in relative comfort," she admonished.
The data shows a further worrying trend of just a few Ghanaians aged over 60 benefiting from the Trust.
"As I speak to you now, only about 230,000 people, representing about 10% of Ghanaians above age 60, receive the monthly SSNIT Pension."
This means most senior citizens have to stay in active service long after they turn 60 or rely on family members for financial assistance.
This further puts pressure on monthly stipends and the Livelihood Empowerment Against Poverty allowances issued by the government.
Speaking at a short ceremony to hand over a Toyota Hilux pickup to the National Pensioners Association, Ms Sarkodie advised beneficiaries above age 70 to renew their certificates.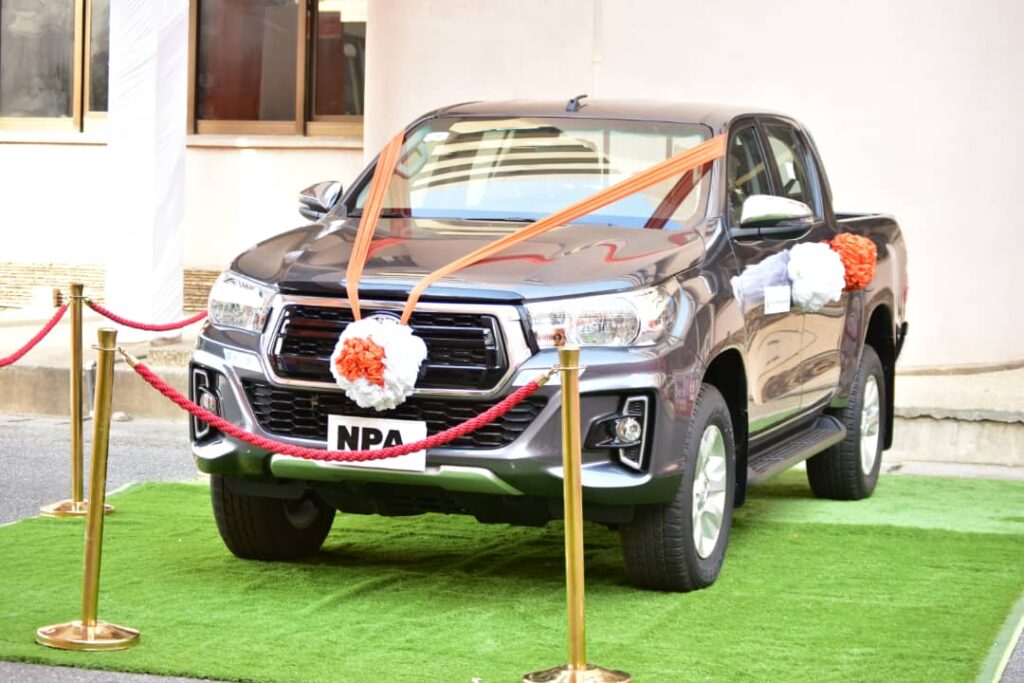 "When you retire, your monthly pension is guaranteed for 12 years under the PNDC Law 247 and 15 years under the National Pensions Act, 2008, Act 766. From age 72, for people who retired under the PNDC Law 247, you need to renew your Pensioner's Certificate for continuous payment of your monthly pensions. Failure to do so will mean your pensions will be stopped. It will only be restored if you renew the certificate." She cautioned.