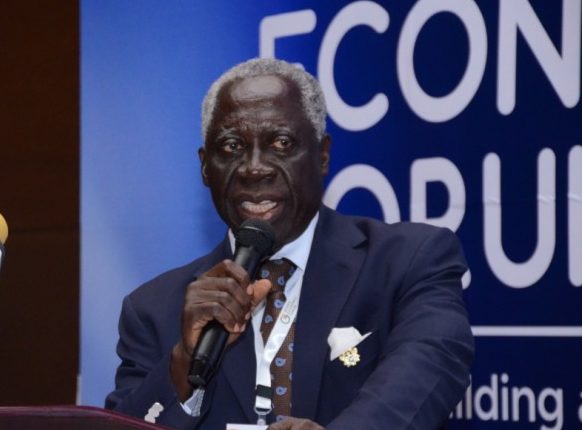 Osafo Maafo moves to challenge $1m surcharge by Auditor-General
The Senior Minister has moved to challenge a $1million surcharge against him.
A statement from Yaw Osafo Maafo Wednesday said he has instructed his lawyers "to commence legal process to challenge a disallowance and surcharge imposed…by the Auditor General…"
According to the embattled statesman, the Auditor-General, Daniel Domelevo erred "in law and professional procedures in the exercise of his powers…"
Mr. Osafo Maafo added his challenge of the surcharge has been initiated on his behalf on four officials of the Finance Ministry.
Why was the Senior Minister surcharged?
Mr. Osafo Maafo had superintend the payment of $1million to Kroll and Associates Limited for some consultancy services.
Using a single-source procurement process, the UK Company was contracted in 2017 to "review electronic evidence, identify assets abroad and manage a joint Civil and Criminal Assets recovery process."
By September 2018, $1 million, the equivalent to ¢4.86 million was made to the company as full payment for its services.
But the Auditor-General has challenged the arrangement. He explained that by Ghana's 1992 Constitution, the contract required parliamentary approval because it involved a foreign company.
Mr. Domelevo said Yaw Osafo-Maafo's reply to his queries over the contract with Kroll Associates to provide consultancy services was unsatisfactory.
His demand for proof of work done by Kroll Associates has also not been satisfied, he said. "We want evidence of work being done" not "assurances", the Auditor-General told Joy FM.
The 'approval' also came two months after the contract had already been signed, he said. The Auditor-General explained, the contract was signed on September 26, 2017, but the purported approval came on November 14 2017.
"So there are a whole lot of questions," he said.
Mr. Osafo Maafo is now headed to the court to challenge the surcharge.