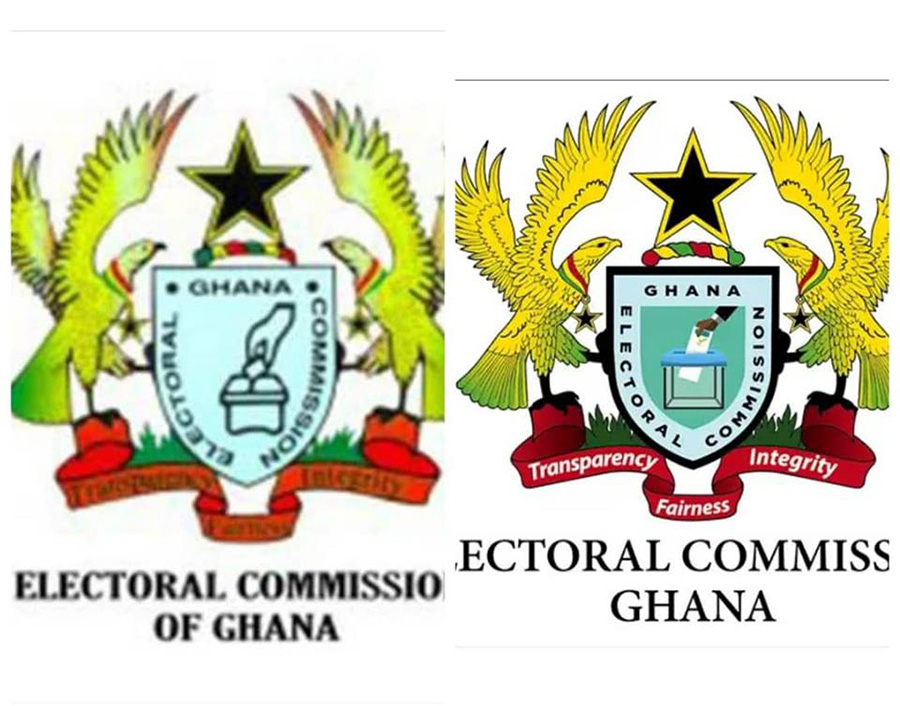 Our Internal designer enhanced old logo at no cost – EC
The Electoral Commission has explained reverting to their old logo came at no cost because all enhancements to the logo were done by an in-house graphics designer.
The comments come in the wake of increased calls for the commission to disclose the cost  involved in reverting to the old symbol as some enhancement is spotted in the signage.
Speaking to Francis Abba on the Morning Starr Thursday, deputy spokesperson for the Commission Yusif Ayuba said even though the logo has  changed they will not discard items and properties that have the old symbol until they are due for new procurement and purchases.
"We have an in-house graphics persons, he does the enhancement and he is paid for it on monthly basis. It didn't come from anyone outside and so it is with no additional expenses," he noted.
A statement which accompanied the change of logo noted "All communications from the Electoral Commission must from today, be made on the letterhead bearing the original logo of the Commission as appears on the face of this letterhead Reams of Letterheads are to be picked up from the stores of the Commission.
"Kindly ensure that the most recent logo is removed from the buildings and properties of the Commission," the memo read in parts.
The EC in April 2016 despite intense public criticism unveiled a new  logo.
Its Chairperson then, Charlotte Osei at a ceremony to unveil the new logo defended the Commission's decision to stick to the new logo in spite of the public outcry.
"That is our new logo. We like it, we picked it, and it makes us happy," she said.
Mrs Osei and two of her deputies—Amadu Sulley and Georgina Opoku Amankwah were sacked by President Akufo-Addo June this year.
Their dismissal was after the Committee set up by the Chief Justice, Justice Sophia Akuffo, pursuant to Article 146(4) of the Constitution, to investigate separate complaints brought against the three persons, recommended their removal from office.
The recommendation was on the basis of the stated misbehaviour and incompetence to Article 146(1) of the constitution.
source: starrfmonline