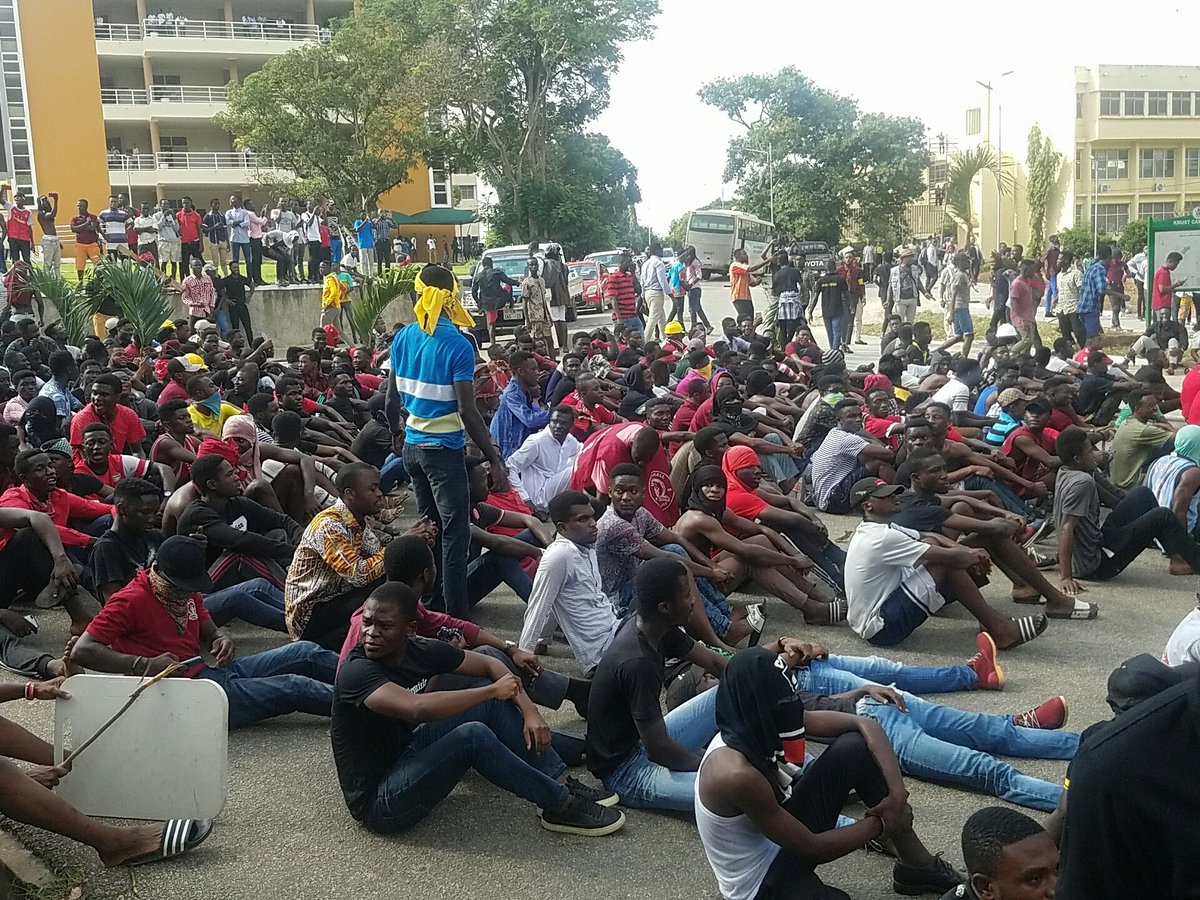 Over 20 KNUST students in police custody after violent protest
Over twenty students of the Kwame Nkrumah University of Science and Technology (KNUST), in Kumasi, have been arrested after students went on rampage on Monday morning, destroying public and private property in a violent protest.
This was confirmed by the University's Relations Officer, Kwame Yeboah Jnr.
The students were protesting alleged brutalities meted out to their colleagues who were arrested at the University Hall last Friday and later granted bail.
Report has that armed military and police personnel have taken over the KNUST campus after the protest led to the destruction of private and public properties.