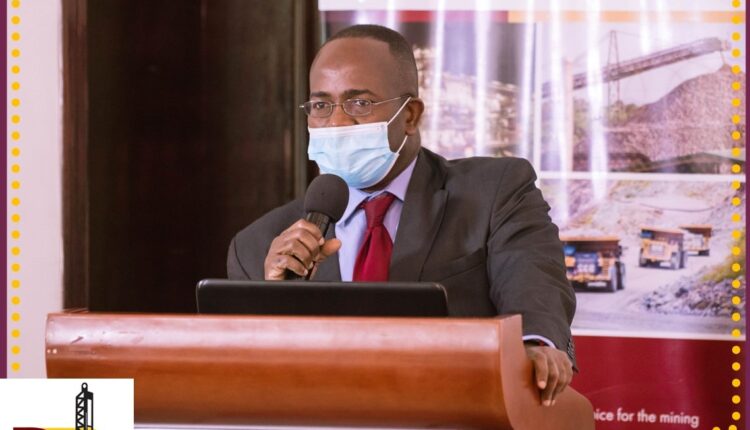 Partner industry to root out galamsey – Mines Chamber to government
The Ghana Chamber of Mines has called for stronger collaboration between the government and the mining industry intended to help overcome the menace of illegal mining (galamsey) in the country.

According to the President of the Chamber, Eric Asubonteng, opportunities abound in the mining sector that requires "constructive partnership" for its realisation.
Mr Asubonteng is of the view that it is through such a partnership that the country will witness increased investment and revenue from the sector.
He said this at the 2021 West Africa Mining and Power Conference and exhibition in Accra on Wednesday, on the theme "Ghana: Miners Gateway to West Africa".
The conference discussed opportunities in the Ghanaian mining space with policymakers, industry players and value chain operators including financial institutions and ways to tap into these opportunities.
"The posture of government, and in particular, the current Minister for Lands and Natural Resources Abu Jinapor and his team, is one of partnership with industry. For us as a chamber that is the most important thing," Mr Asubonteng said.
"The best way forward is to form a constructive partnership between industry and government to ensure we step our way through those challenges and take full advantage of those opportunities before we run out of time," he added.
The Deputy Minister-Designate for Lands and Natural Resources, George Mireku Duker, disclosed that the government was in the process of reviewing the Minerals and Mining Act 2006, Act 703.
The move, he said, formed part of efforts in addressing illegal mining and sustaining the nation's position as the gateway to Africa in the mining sector.
He said, when this is done, it will, "Improve and strengthen a transparent and predictable framework that will prove not only the processes of acquiring concessions and establishing a mine."
He underscored that small-scale mining operations by Ghanaians contributed about 40% of opportunities available for rural livelihood and was significant to the total production growth of the country.
Mr Duker said the campaign against illegal small-scale mining has gained some success, and the ministry would continue to engage stakeholders to sustain the fight.
He added that the ministry would also implement programmes that would ensure community engagement in responsible small-scale mining.
"We will complement this with a geological investigation of blocked out areas of small scale mining operations, provision of equipment support services and training of miners among others," he explained.
In November 2020, players in the mining industry across the globe met to address the effects of COVID-19 on the industry and the outlook for 2021.
The 2021 West Africa Mining and Power Conference and exhibition was in response to the call from sector players on the need to remain engaged and informed.