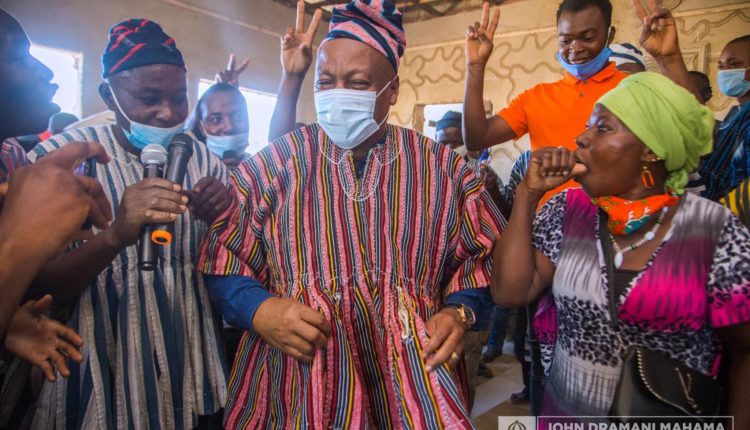 PHOTOS: Bole Chief confers 'King of Truth' title on Mahama
Former President and 2020  flagbearer of the opposition NDC, John Dramani Mahama, has taken to social media to announce his latest title conferred on him by Chief of Bole.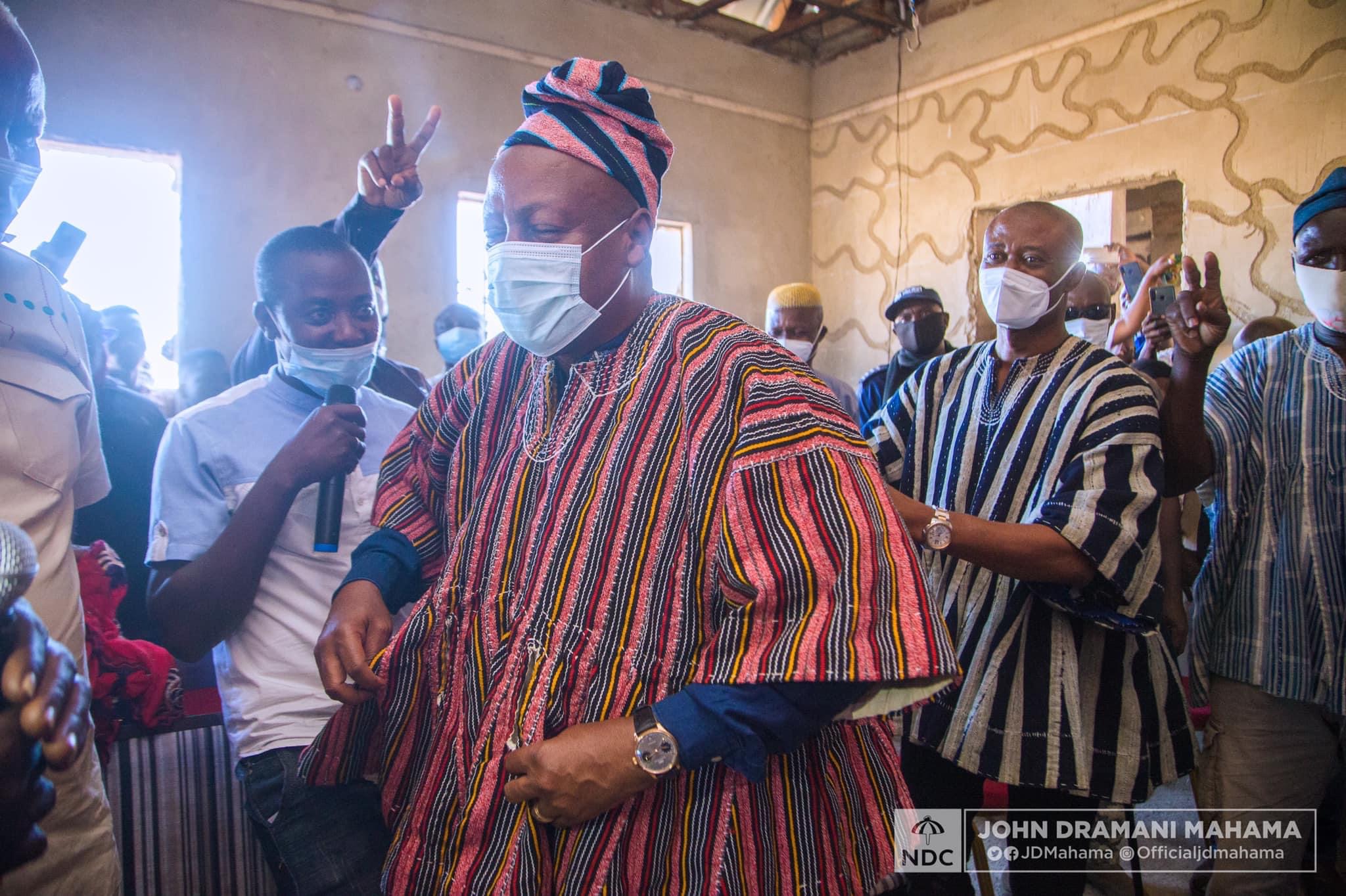 The Chief of Bole, BoleWuraa Sarfo Kutuge Feso I, conferred the 'King of Truth' title on Mr. Mahama on Wednesday, August 5, 2020.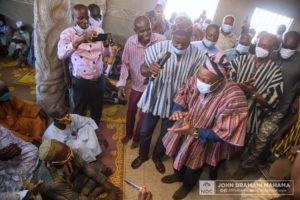 Mr. Mahama had visited the area to register for his new voters' register and paid a courtesy call on the Chief of the area.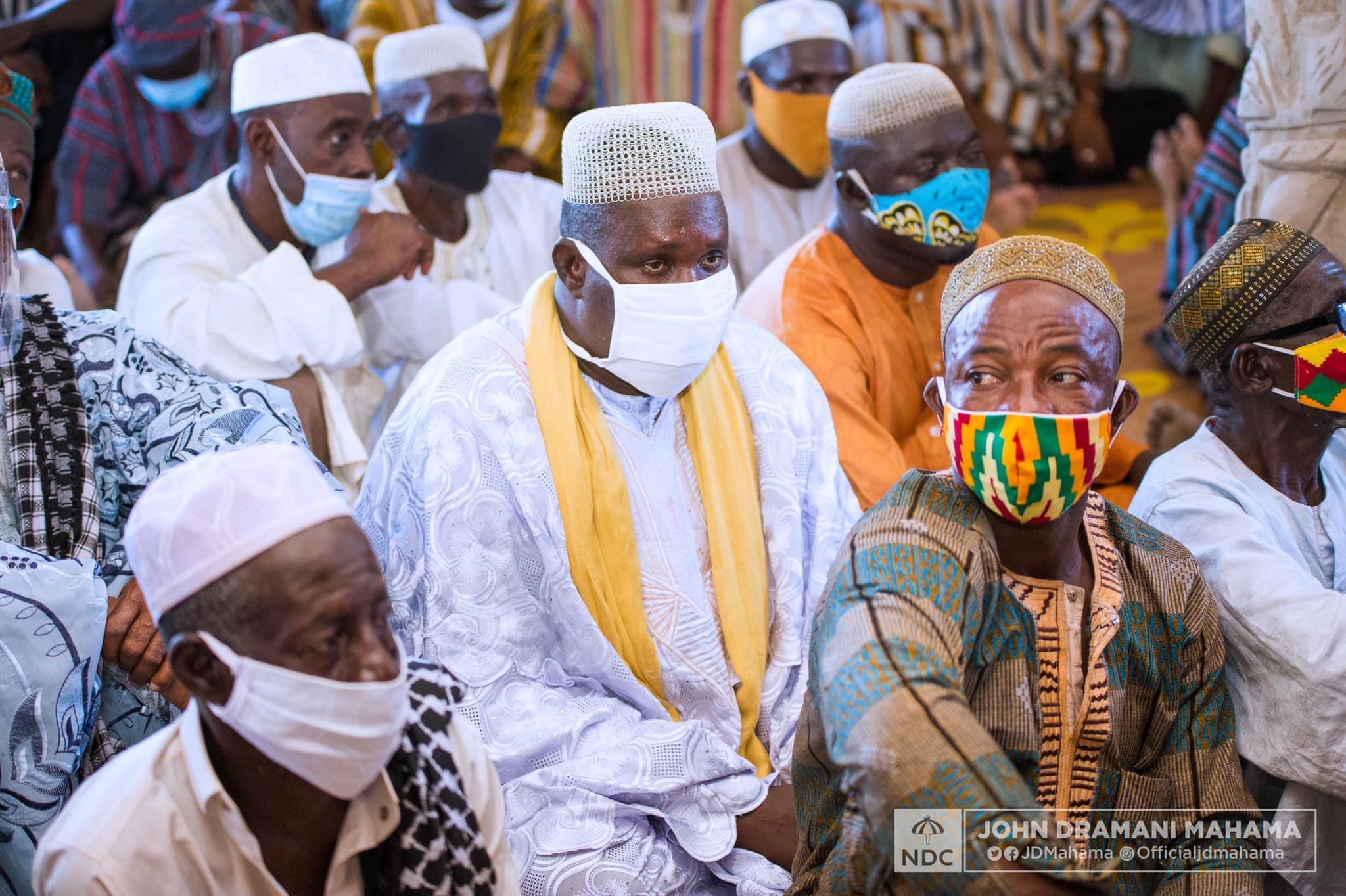 Announcing his latest title, John Mahama thanked the Chiefs and people of the Bole Bamboi constituency for their continuous support to him and the NDC.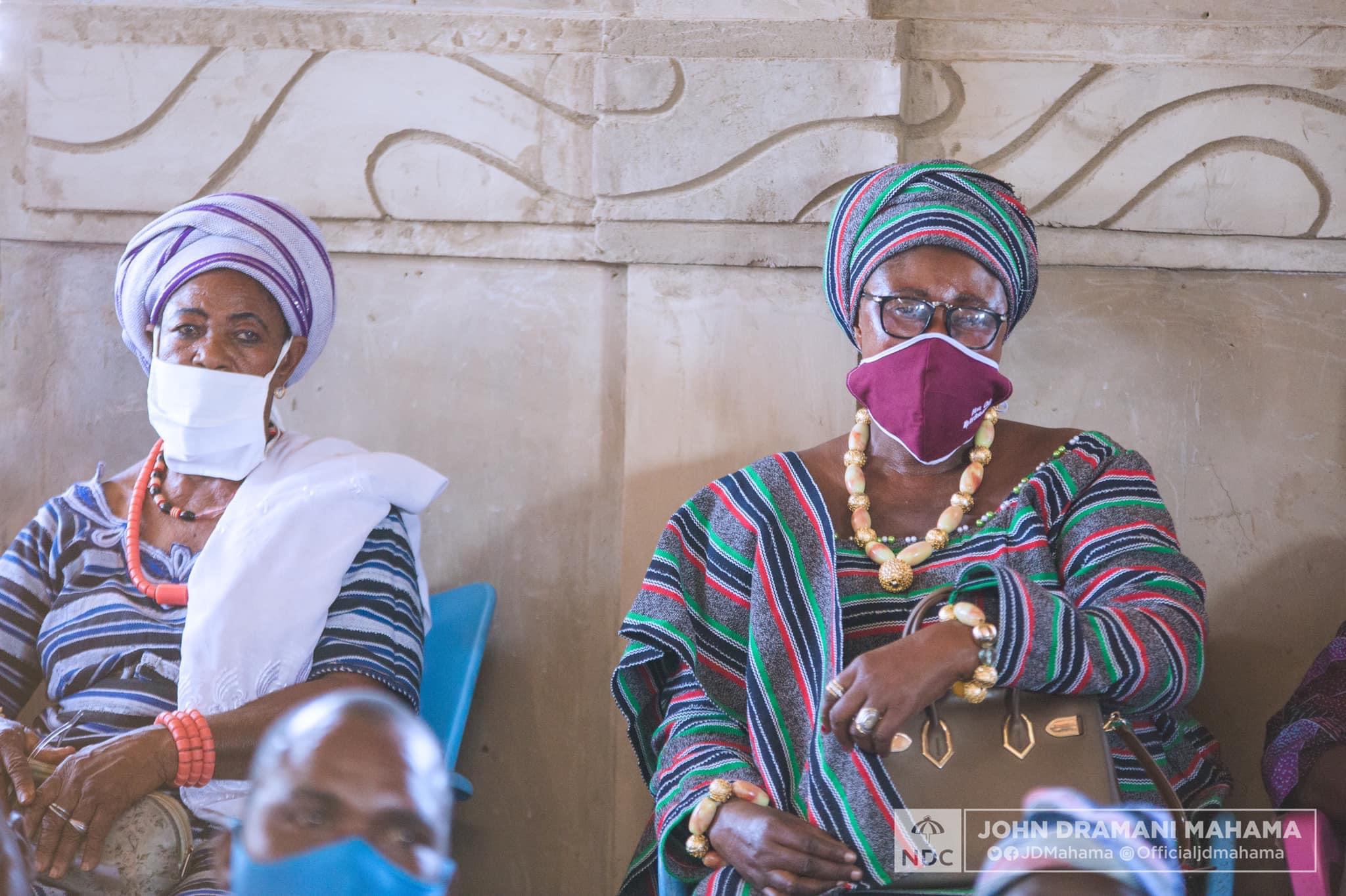 "My chief, Bole Wuraa Sarfo Kutuge Feso I, and his elders surprised me with a new title, Chief of Truth, during my visit to Bole on Wednesday. I thank them and the good people of the Bole Bamboi Constituency for their loyalty and support to the NDC and to me, since my entry into politics in 1996," his post read.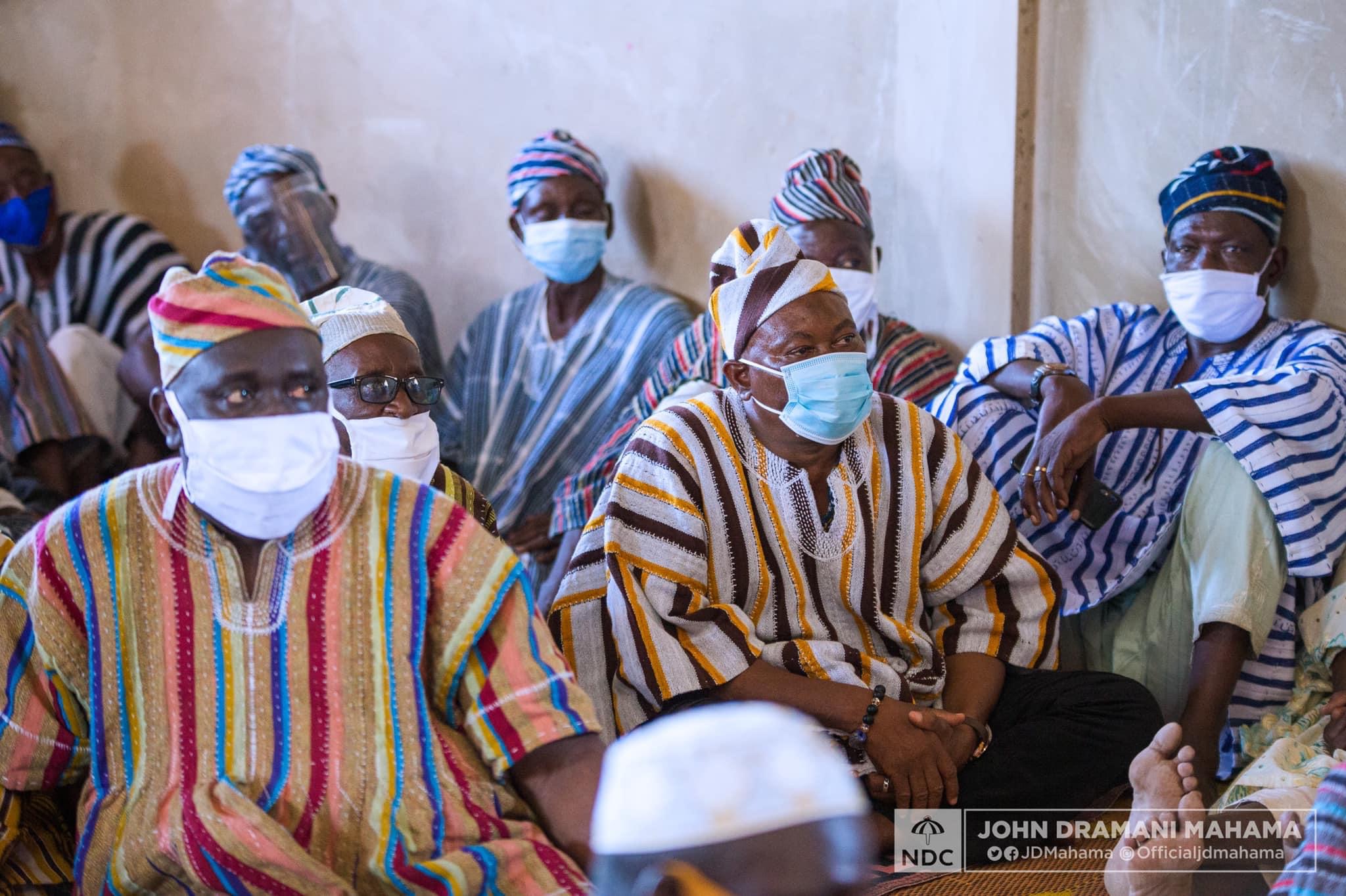 The former President entered Parliament on the ticket of the NDC as Bole Bamboi MP in January 1997.