Photos: Commercial drivers strike leaves commuters stranded
Commercial drivers and transport operators in Accra have withdrawn their services in agitation over the increasing price of petrol, leaving commuters stranded.
The indefinite strike began on Monday, December 5, causing a standstill at most stations in the capital.
Hundreds of commuters had to travel on foot while others had to spend extra on taxis, ride-hailing services or okada.
The Coalition of Commercial Transport Owners, who initiated the strike, said until the government scraps some taxes like the Price Stabilisation and Recovery Levy, Special Petroleum Tax, the Energy Recovery Debt Levy, and the Sanitation levy on fuel, they will not return to work.
On Monday, drivers at Ablekuma were clad in red armbands and demonstrated on the streets to register their displeasure with the government.
The group had initially planned a series of protests in November but postponed the action ahead of the 2022 Budget and Economic Policy presentation hoping that the government would address the situation.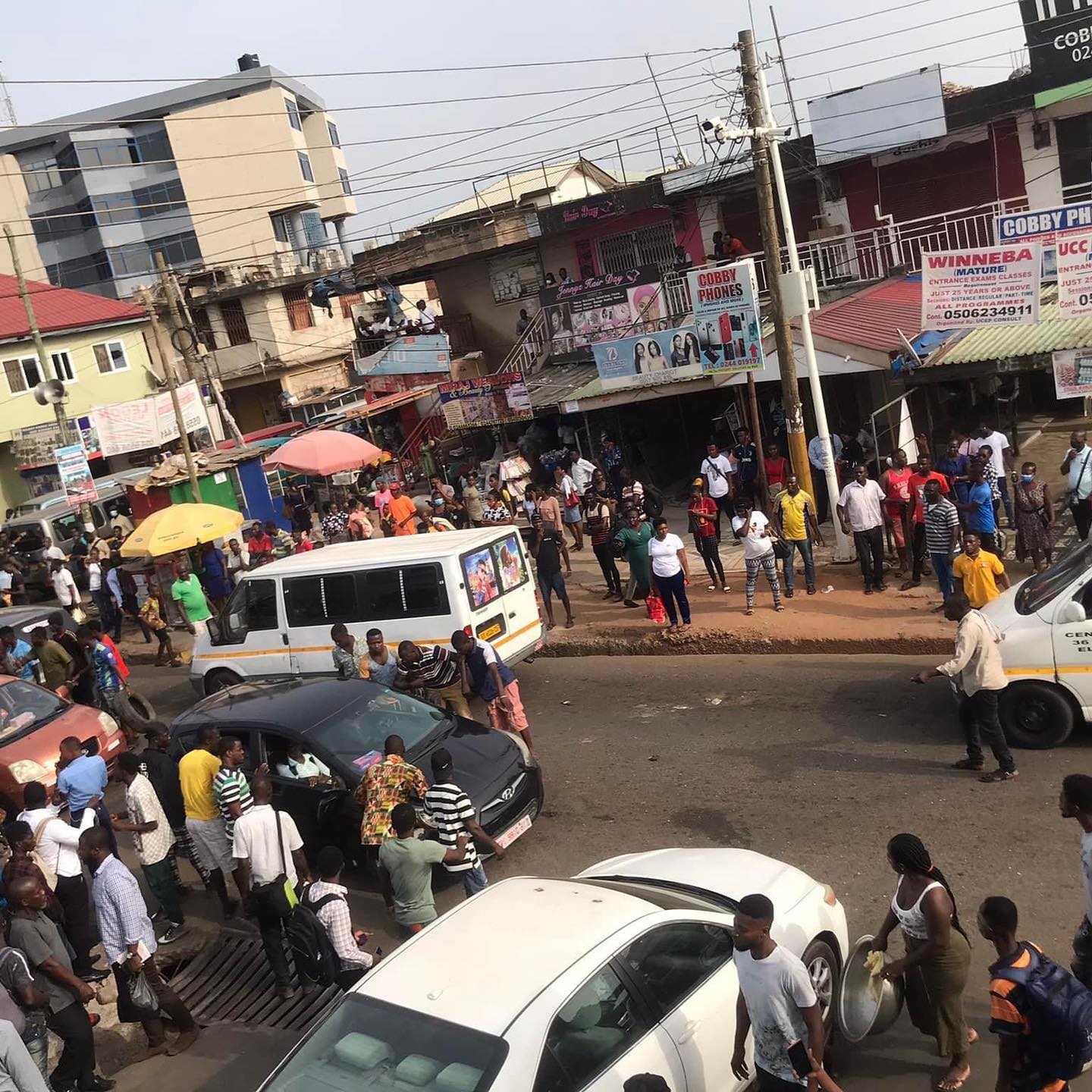 However, they feel nothing has changed hence the escalation of their protests to draw the government's attention to their plight.
As of November 29, 2021, the price of gasoline in Ghana stood at 7.18 Ghanaian cedis (GHS) per liter, corresponding to 1.17 U.S. dollars.
Since October 19, 2019, the price of gasoline in Ghana has increased by approximately 48 percent.
In a statement signed by Mr Ibrahim Musah, Executive Secretary of the Joint Association of Port Transport Unions, (JAPTU) Ghana, the Coalition directed the leadership of its affiliates to also join in the protests.
Mr Musah entreated drivers and owners of commercial transports to comply with the strike directive or face severe consequences fully.
He said the sit-down strike was the second step of their protests after operators started displaying red bands on their vehicles from 23 November 2021 to signal the government on their impending industrial action.
He added that all the various transport operators associations took a unanimous decision at a meeting held at the Ghana Trades Union Congress' building in Accra on November 22 2021, to protest against the "deafening silence of government in the 2022 budget statement on the removal of the five specific nuisance levies and taxes."