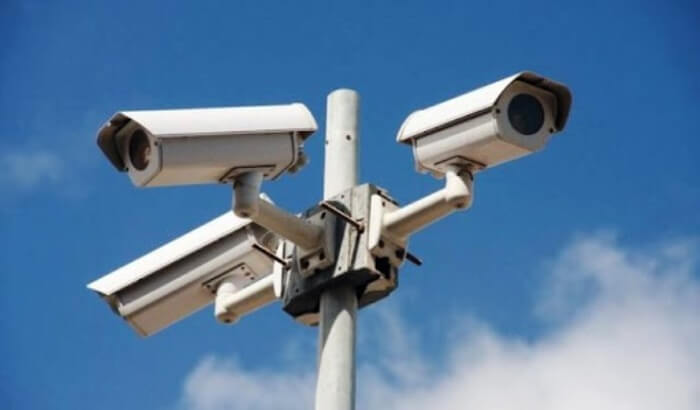 Photos: Govt begins 7,000 security cameras installation
The government has begun the installation of security cameras in Accra as part of measures to combat crime.
The move, the Information Ministry, says is part of the government's policy to ensure the security and safety of the general public.
According to the sector minister, Kojo Oppong Nkrumah, this would be a nationwide exercise to keep tabs on "marauding criminals and various traffic offences."
In all, about 7000 closed-circuit television cameras are being installed nationwide.
Dansoman, Nima, Newtown, Lapaz, Circle, 37, Asylum Down and some other traffic intersections in Accra are among the areas to have the installation done.
The project is being done through the National Security Ministry.
Already, there are signs of the installations on sections of the Accra-37 road, the Ring Road Central, Asylum Down and Ridge, near the WAEC Offices.
In the developed world, security cameras are common to keep eyes on crime, terrorism and road traffic incidents.
In the United States, cameras are heavily focused on public spaces and are funded by the government with a goal of providing widespread video surveillance coverage within public spaces.
One is likely to find surveillance cameras at private-sector retail and commercial establishments, such as in hotels, restaurants and office complexes.
CBS News reports that many American cities have been aggressive in putting in surveillance infrastructure, including Detroit, which in 2019  installed cameras to monitor public housing residents.
In Baltimore, the police department conducted secret aerial surveillance of residents for several years. Police departments have also partnered with Amazon's Ring, a doorbell camera, to push the product among local homeowners, effectively encouraging citizens to monitor each other.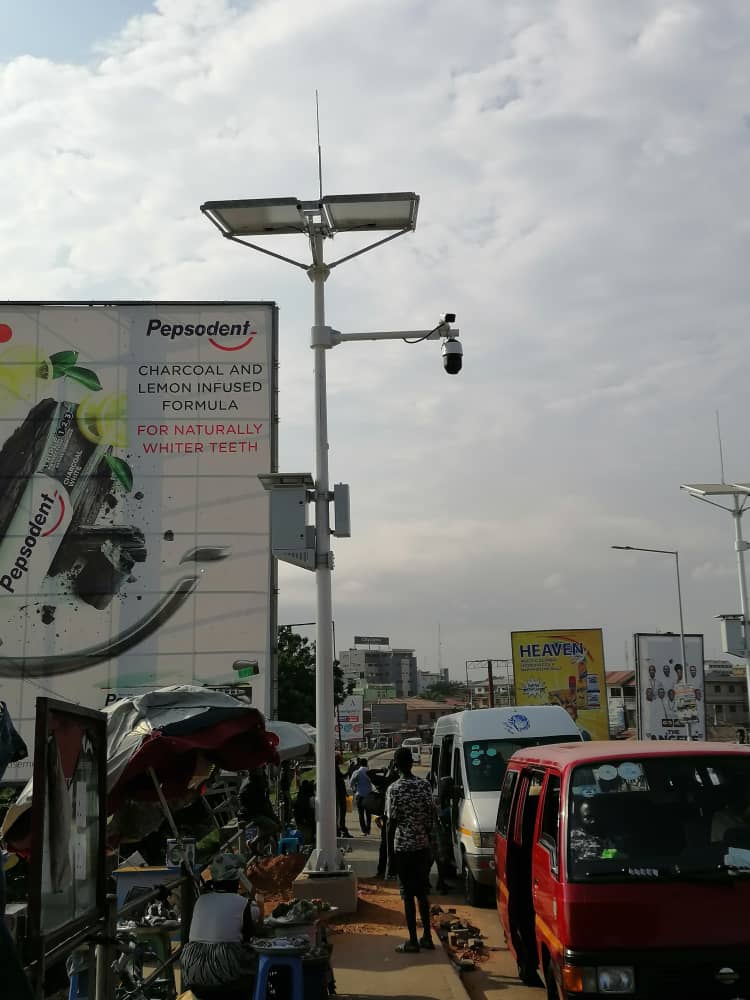 In the United Kingdom, the London Metropolitan Police in February this year moved ahead with deploying a facial recognition camera system despite privacy concerns.
However, TIME reported that the Met Police insisted the facial recognition technology, which is meant to identify people on a watch list and alert police to their real-time location, would be "intelligence-led" and deployed to only specific locations.
However, privacy activists immediately raised concerns, noting that independent reviews of trials of the technology showed a failure rate of 81%.
"The police have decided against a backdrop of serious public concern to press ahead with facial recognition anyway," the UK's Big Brother Watch, a civil liberties group, told TIME.
"It suggests either inexplicable incompetence or ideological commitment to increasing mass surveillance in the capital," it said.
Below are some photos