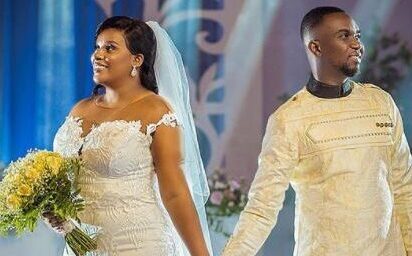 Photos: Joe Mettle and Selassie crowns marriage at church
Gospel Musician Joseph Oscar Mettle and his long-time girlfriend Selomey Selassie Dzisa crowned their marriage in grand style before God.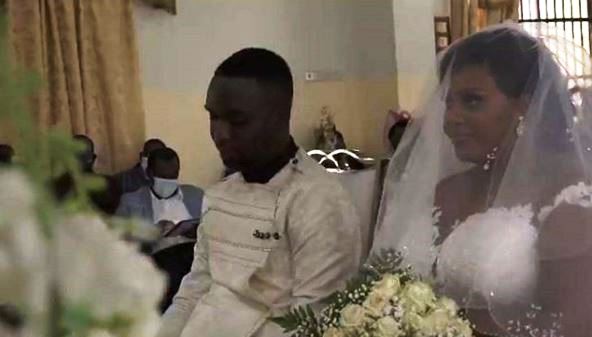 After fulfilling their traditional obligations, which brought together their two families, on Friday, the two love-birds sealed their bond at the Tema Christian Center Assemblies of God.
It was a day the heavens opened as a downpour threatened to keep the guest away, but the officiating minister had a divine interpretation of it.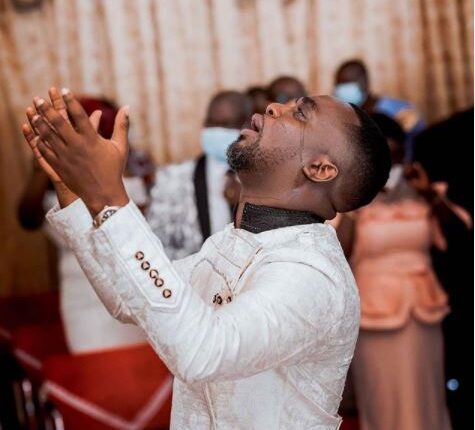 "This is a confirmation from heaven. The rain is an indication of a shower of blessings," the former Greater Accra Regional Chairman of the Assemblies of God, Rev. George Annan, said.
On her special day, the bride wore a white grown that defined her hourglass shape. In her hands was a white bouquet of roses, one that complimented her gown.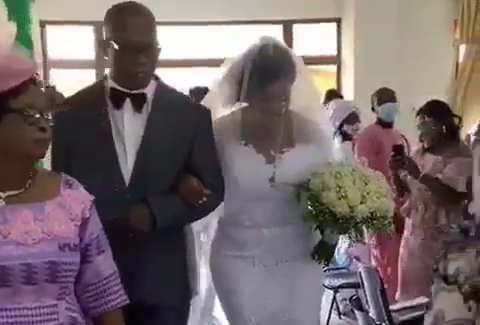 Radiating with smiles, Selassie took the calculated steps of honor on the aisle with her father, Rev Dzisa, who was draped in black suits and a white shirt.
The cheers in the well-guarded auditorium were deafening as the guest stretch their necks to catch glimpse of the woman who had stolen the 'Bo n)) ni' hitmaker's heart.
Mettle had his mettle with bachelor-hood, and on the day to shed it off, he wore a golden kaftan over a black pair of trousers, as he took his wife-to-be from his preacher in-law to-be.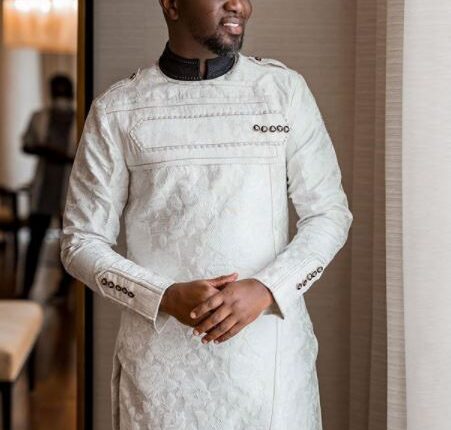 After the formalities, the two exchanged vows that bind them in joy and adversity.
Weddings are days ministers of the gospel become advisors in chief.  Rev Annan had a lot to say about the marital journey.
But he kept it short.
"Two things that would help you in this journey are prayer and forgiveness…. Selassie do not relax because you have been the chosen one, likewise for you Joe," triggering laughter in the congregation.
The 2017 VGMA artiste of the year and his bride had their traditional marriage on August 13.
Very little is known about his bride apart from the fact that she is a fashion designer and the daughter of a preacher.
Today's event completes the nuptials of the Mettles
Gospel musicians in attendance were Ohemaa Mercy, OMG, Eugene Zutah, Akessi Brempong, Ceccy Twum, and Celestine Donkor.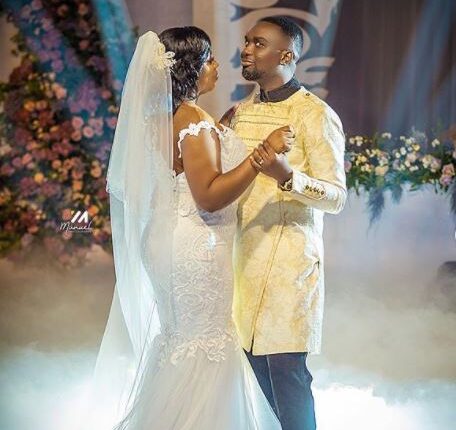 Also in attendance were Rev Steve Mensah, and CEO of the EIB group, Bola Ray.
You may also read:
Tight Security at Joe Mettle's wedding
Photos: Scenes from Joe Mettle's traditional marriage