Photos: NPP bigwigs gather anxiously in waiting for EC declaration
Hours ahead of the final verdict of the 2020 elections by the Electoral Commission (EC), prominent members and supporters of the governing New Patriotic Party (NPP) have assembled at the Nima residence of President Nana Addo Dankwa Akufo-Addo.
Party members are confident that the outcome would favour President Akufo-Addo and the NPP to stay in power for another four-year term.
Several officials, including the NPP General Secretary, John Boadu; Minister of Trade and Industry, Alan Kyerematen; newly-elected MP for Ablekuma North Constituency Shiela Bartels; and the Director-General of the National Communications Authority, Joe Anokye, were some of the officials present at the heavily-guarded residence.
The atmosphere was filled with positive expectation with many of the NPP members dressed in white to signify victory.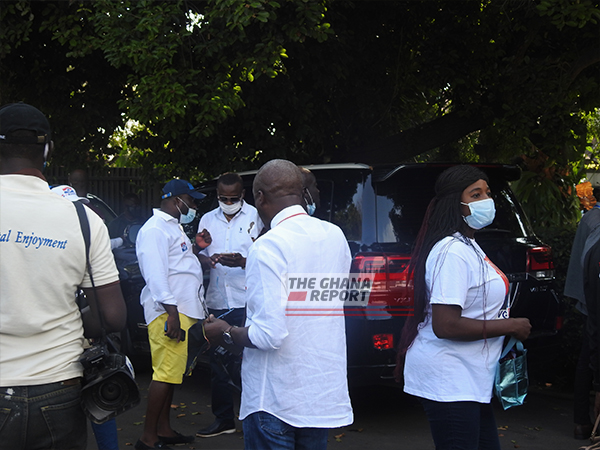 Many more members are expected at the venue as the final announcement of the Chairperson of the EC, Jean Mensa, draws closer.
Elsewhere at the party's Asylum Down headquarters scores of people were gathered in anticipation of good news.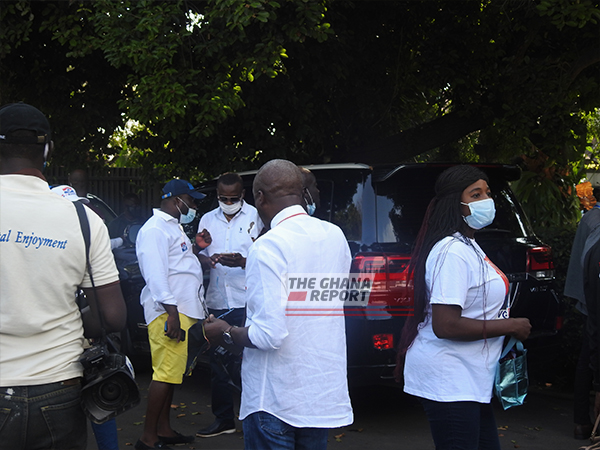 Some traders were busily cashing in with sales of party paraphernalia at the entrance as energised supporters danced to loud music at the main compound of the NPP headquarters.
There was a heavy police presence and barricades had been mounted at either junction of the road that leads to the party office.
Party supporters had created a huge wooden elephant statue draped with NPP posters and inscriptions about Nana Akufo-Addo.
Fitted with tyres in a way which mimics the Trojan Horse used by the Greeks to destroy Troy in Greek mythology, the supporters push the statue around intermittently withing the Asylum Down and Nima enclave amidst singing, dancing and blowing of vuvuzelas.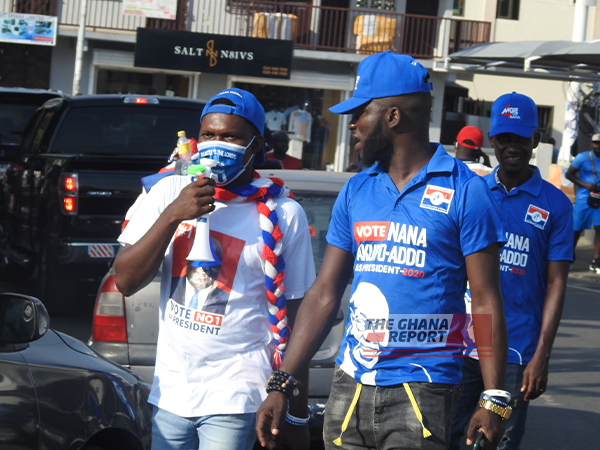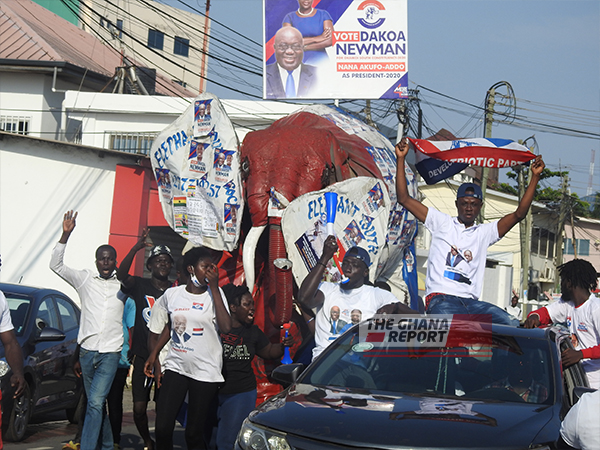 The statue is not meant for any attacks but this time to demonstrate a triumphant entry back to the Jubilee House by President Akufo-Addo.