Photos: Tragic Tuesday dawn over-taking leaves 34 dead on Elmina-Komenda Highway
On a sharp curve along the Elmina-Komenda highway in the Central region, tragedy struck – again.
At least 34 persons have been crashed to death in a head-on collision when a driver of one of the vehicles decided to do an over-taking.
That highway is practically blind, enveloped in the darkness in the absence of street lights.
The indiscretion of the over-taking was apparent in seconds at Dompoase, a town on the Accra-Elmina Highway in the Central Region.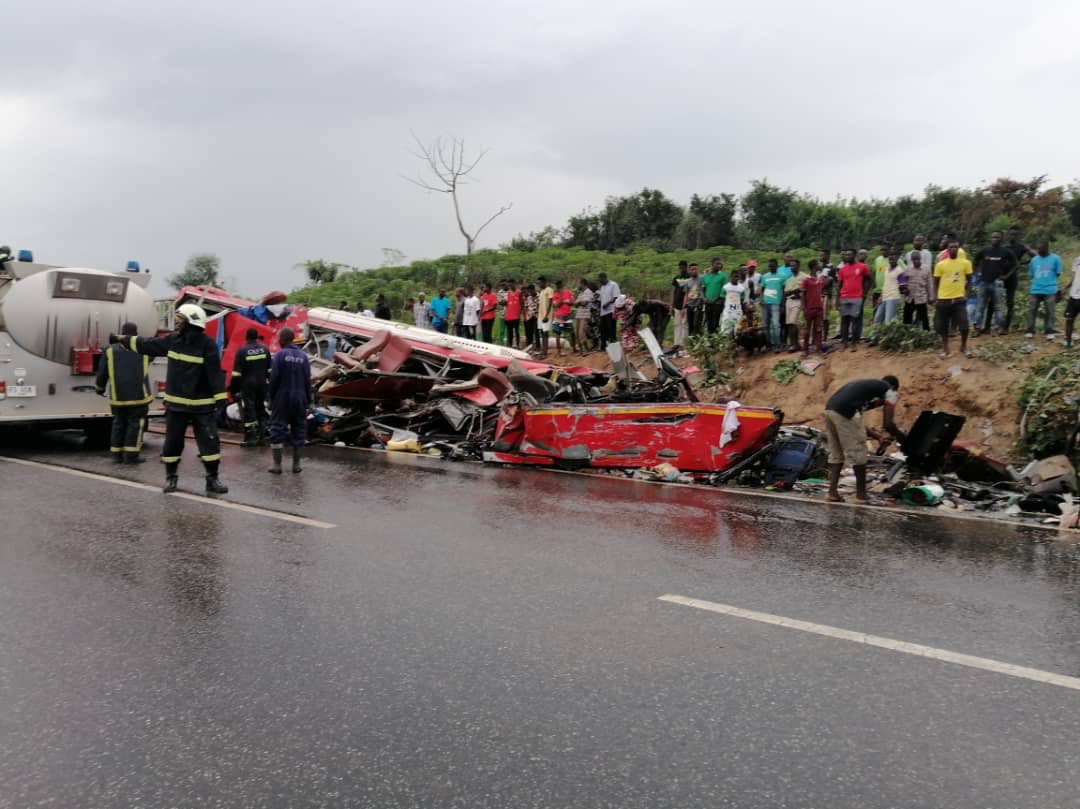 According to an eyewitness, the accident happened around 4:50 am on Tuesday when a Takoradi-bound bus with registration number GR 5704-18 tried to overtake but failed and collided with a Cape Coast-bound vehicle with registration number GN 3780-10.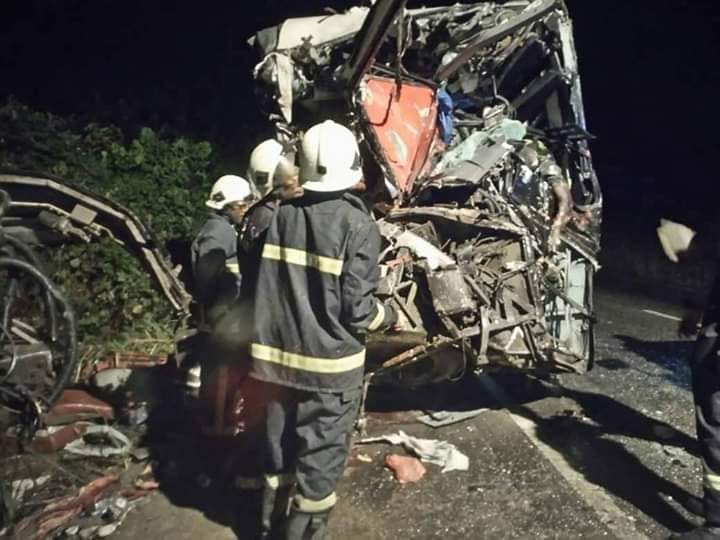 The eyewitness said both drivers lost their lives immediately with one of them having his head completely chopped off and the rest of his body trapped in the mangled vehicle.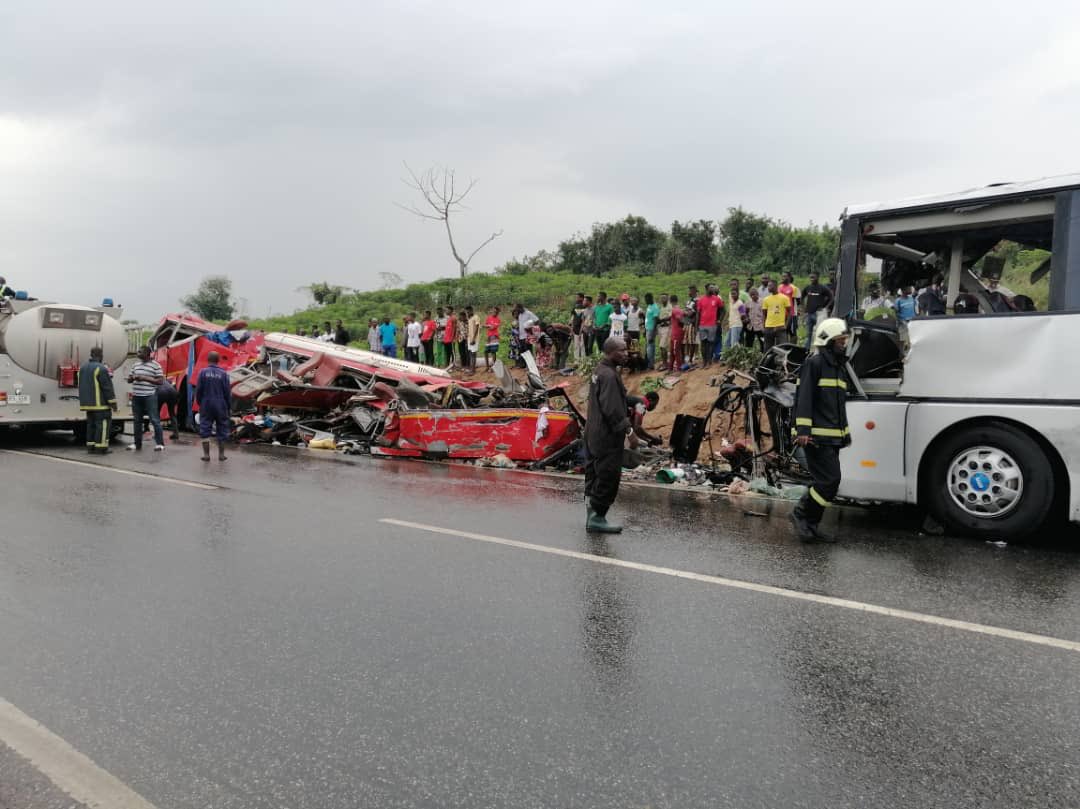 In a joint operation, The Ghana Police Service and the Ghana National Fire Service (GNFS) rescued some injured persons while maimed bodies of dead passengers were conveyed in vehicles to the hospital.
Police confirmed that the 29 dead bodies include a one-year-old girl.
The last reported accident on the Elmina section of the highway was on September 30, 2019.
One person died on the spot, while 16 others sustained various degrees of injuries in a fatal accident that occurred at Abakam near University of Cape Coast stretch of the Accra- Takoradi Highway.
The accident which involved a KIA sunshine VVIP branded bus with number (GE 7696 – 14) and a Daewoo Saloon taxi cab with number (CR 748 – 19) occurred around 0133 hours.
Public Relations Officer of the Ghana National Fire Service ( GNFS) Abdul Hudu Wasiu said the VVIP bus was heading towards Takoradi, while the taxi was from Elmina towards Cape Coast when the VVIP bus veered off its lane, hit the driver's side of the taxi, throwing it out of its lane, and hit a coconut tree in the process.
According to him, but for the sea defence wall, the vehicles would have tumbled in the sea.