Prayer Is Key To COVID Fight – Rev Wengam Crowns 30-Day Fast At Cedar Mountain Chapel
With hands lifted to the heavens, the Holy Spirit 'descended' in an electrifying atmosphere as the Cedar Mountain Chapel (CMC) climaxed its 30-day fasting and prayer on Saturday, July 31.
It could have easily been another version of the Upper Room experience for Christ's followers, but this was a mid-year spiritual exercise to revitalise church members.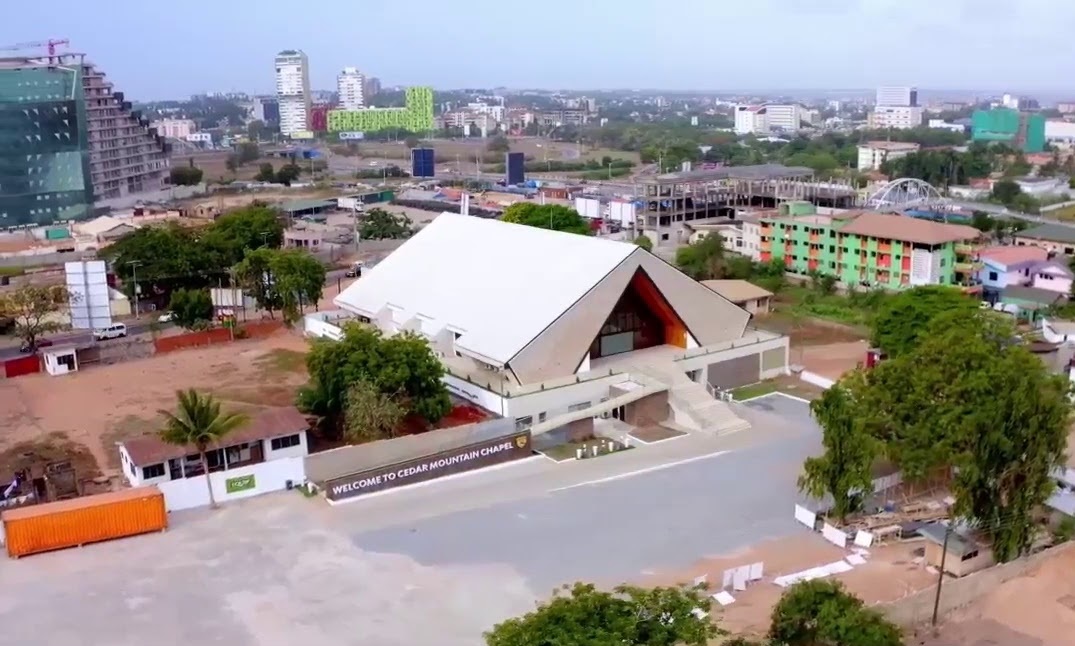 It was held at the newly constructed church building, unveiled recently.
Founder of CMC, Rev Dr Stephen Wengam, supervised a session of devotion, deliverance and prophetic moments as guest speaker Prophet Maxwell Asumda took charge.
The one-month spiritual exercise was to re-energise members to conquer the rest of the year after waning energies gathered from Christmas conventions and New Year's Eve services.
Consequently, The 30 Days Fasting & Praying Eagles' Convention under the theme: Revive Us Again With Signs and Wonders.
It was in line with the 2021 theme of the parent Assemblies of God Church in Ghana.
The convention was graced by the Founder of Charismatic Evangelistic Ministry, Rev Steve Mensah; General Overseer of the Royal House Chapel Apostle General Sam Korankye Ankrah; and Prophet Asumda of the Jehovah Shammah Assemblies of God Church.
"We are a church that believes in praying and fasting. We acknowledge that we cannot serve God in our physical capacities, and fasting is one thing that empowers us spiritually. Once you become relevant spiritually, then you become relevant physically," Rev Wengam explained the purpose of the exercise to The Ghana Report.
He quoted Prophet Habakkuk's call for sustenance from God within a particular year as he cited the Bible.
"O LORD, I have heard Your speech and was afraid; O LORD, revive Your work in the midst of the years! In the midst of the years make it known; In wrath remember mercy". [Habakkuk 3:2, NKJV].
It was an opportunity to pray for the country and national leaders and to counter another wave of COVID-19 in Ghana as health authorities raise alarm about the fast-spreading Delta variant.
"As Christians, it is our duty to pray for our leaders as we criticise constructively. I don't think we are praying enough because if we did, a lot of the problems we face as a country would not exist," Rev Wengam noted.
Prayer saved Ghana
With debates by some critics that Ghanaians spend excessive time to pray at the detriment of development, Rev Wengam said the argument of anti-prayer view holders was wrong.
For him, Africans express themselves differently in more passionate ways, attached with emotions.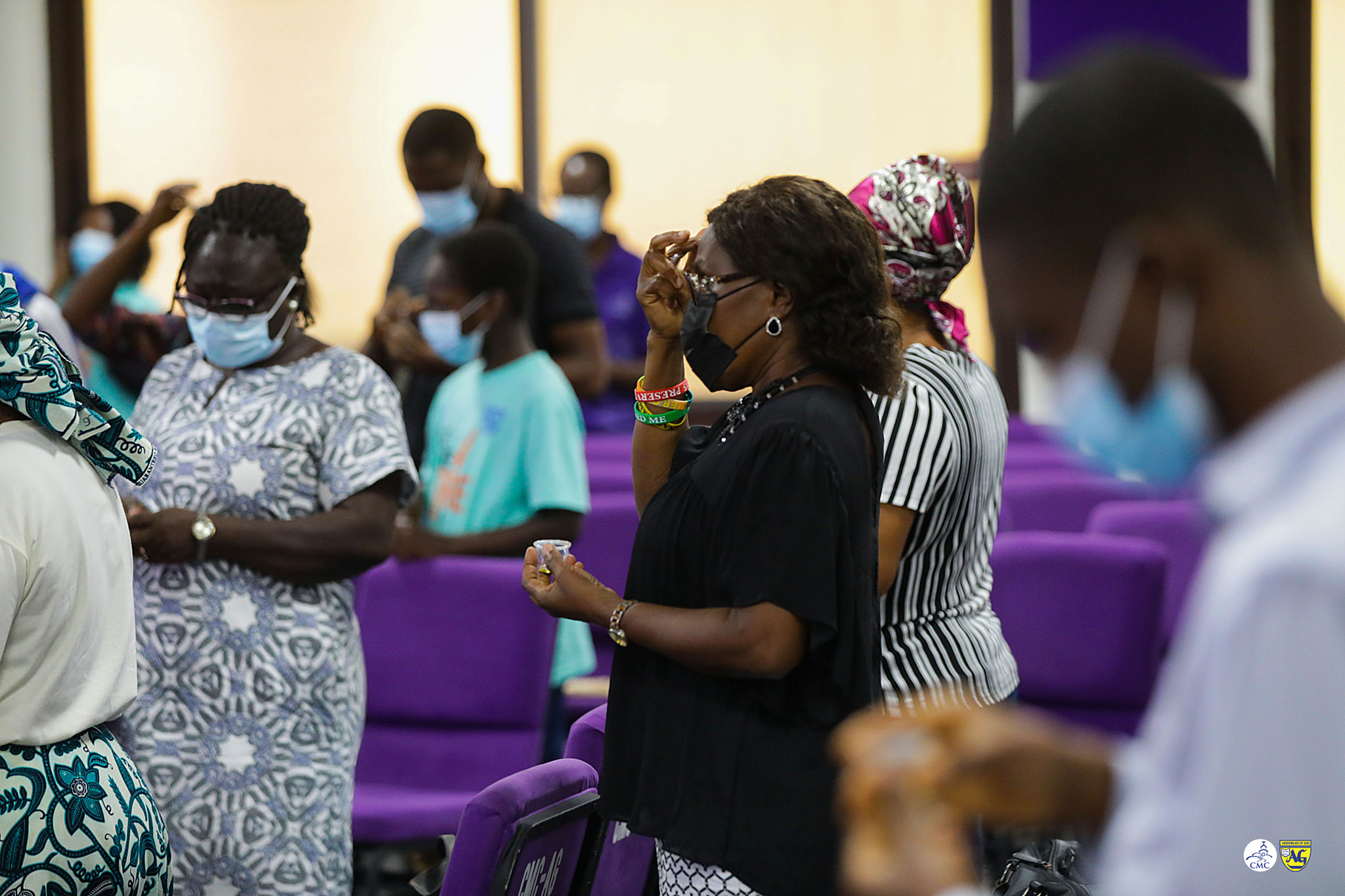 Rev Wengam was sure as sure could be "that is why we didn't have people dying on the streets with the COVID-19 pandemic".
"So the pandemic should teach them that the 'so-called time we waste in praying' is what preserved us. People can't believe it; we were not following the protocols in this part of the world [yet we had fewer infections and deaths]".
However, Rev Wengam admonished Christians to desist from using working hours for religious activities.
"We should be responsible. We should not use working hours to pray. That is why we (Cedar Mountain Chapel) have morning, lunchbreak and evening service for our prayers".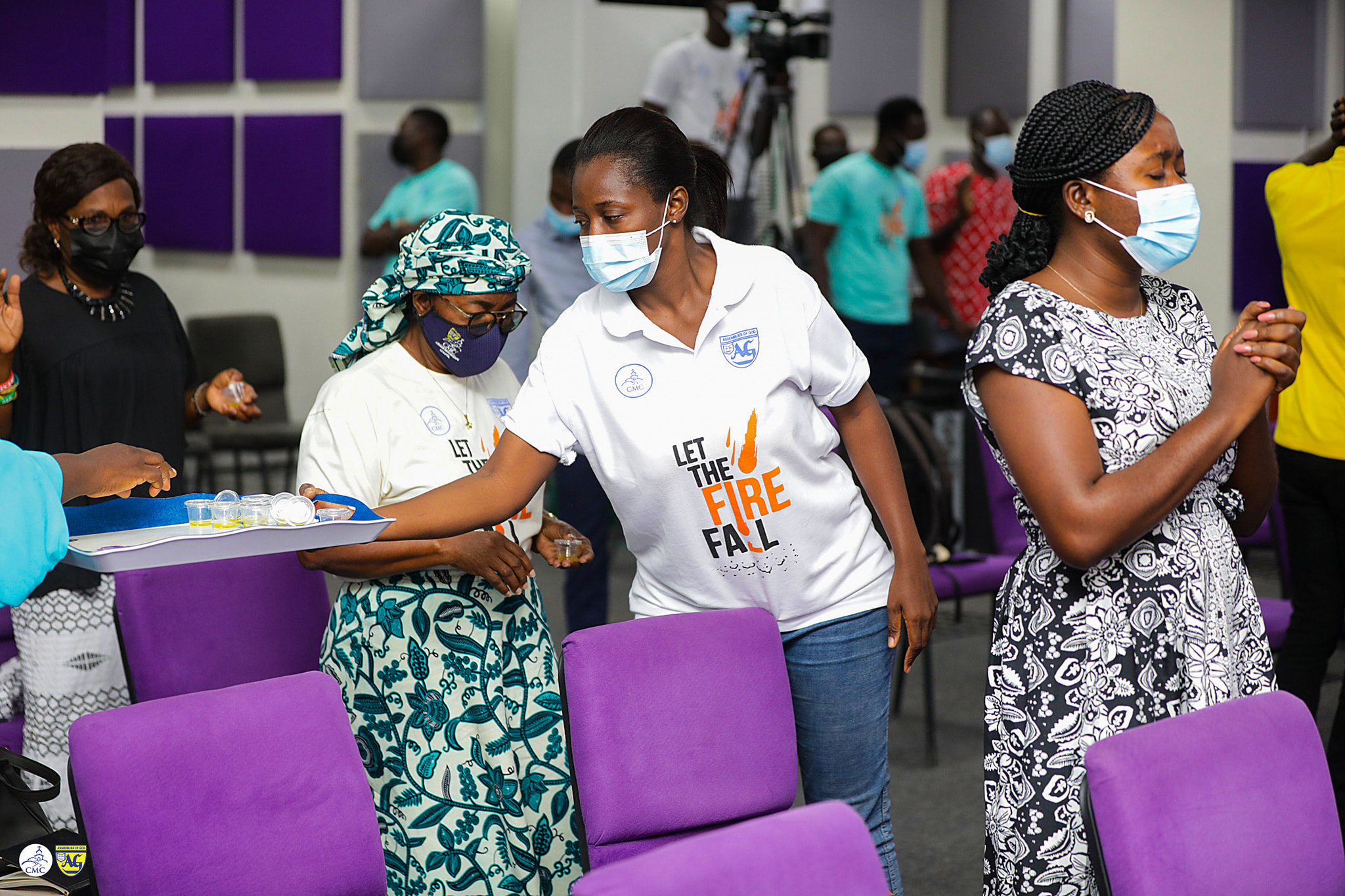 "The way a Caucasian sees God and expresses himself is different. But I tell you, in places like America, they pray," he rebutted.
With the church situated in one of the most elite areas in Ghana – East Legon- he believes people in the jurisdiction "will not just swallow anything".
Therefore, "it has been worth it. Otherwise, people would not have come for 30 days fasting and prayers".
The impact was "incredible" with testimonies of healing from chronic ailments, job opportunities, business contract breakthroughs, improvement in prayer lives, among others, Rev Wengam expressed with lit eyes.
COVID-19 position of the church
From the entrance of the premises were facilities for handwash and body sanitising equipment.
Church ushers provided sanitisers before entry to the area of service, with everyone in nose masks.
Periodically, the ushers ensured social distancing, especially during the alter call and deliverance period.
Again, olive oil was provided in little disposal containers for everyone to anoint themselves.
The service was held within the stipulated period ordered by the government for church service as part of COVID-19 protocols.
"We are a law-abiding church, and we care about the health of the people. Without them, there will be no church," Rev Wengam explained.
Despite the belief by some churches that their faith would insulate them from COVID-19 amidst conspiracy theories, Rev Wengam referred to the Bible where Jesus said what belonged to Caesar should be given to Caesar.
"God will not do by miracle what you must do by common sense, simple obedience and responsibility. It is wrong for people to think that because of faith, we should ignore protocols. We have seen Christians and pastors who got COVID and died".
He admitted that protocols were not full-proof, but Christians "must practice spirituality with pragmatism".
Alhaji's Wife Waakye for 'breaking of bread'
"Jesus Christ not only preached to people, but he fed them, and it is part of us," the man of God pointed out.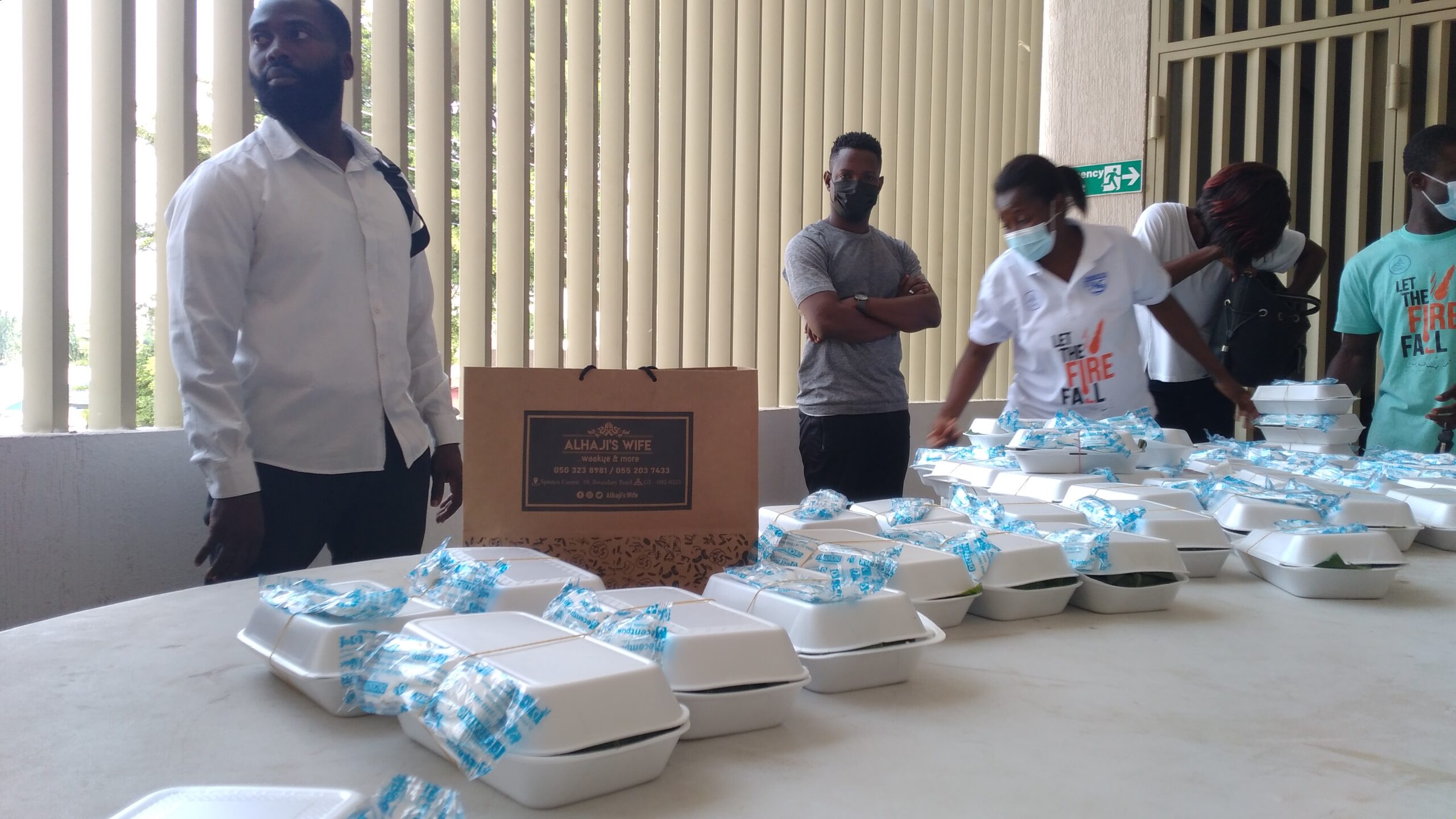 Therefore, the church did not allow participants to leave without filling empty stomachs after refuelling their spiritual vessels.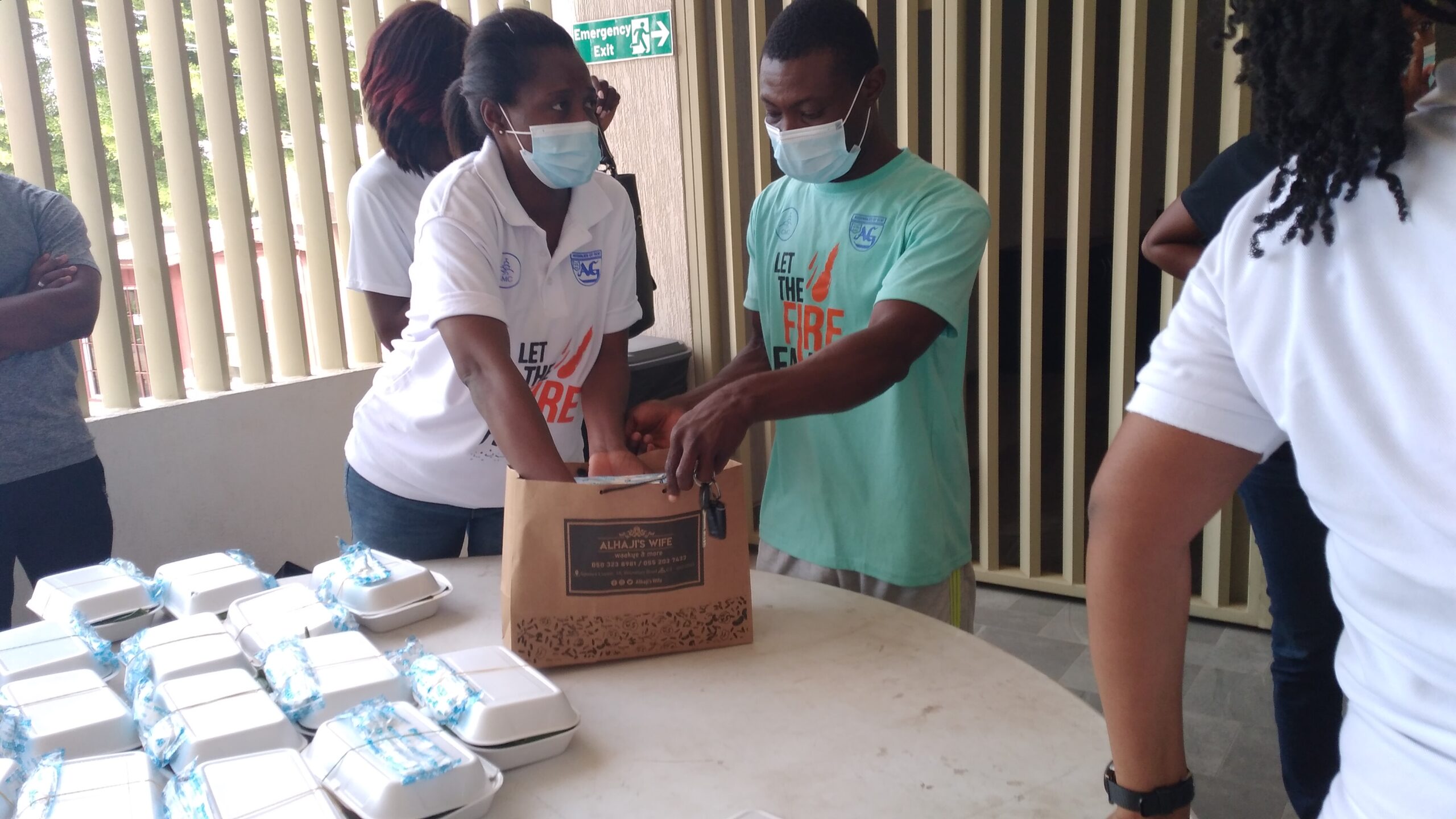 It was not loaves of bread and fish but widely acclaimed premier Ghanaian finger-licking Alhaji's Wife Waakye for all participants.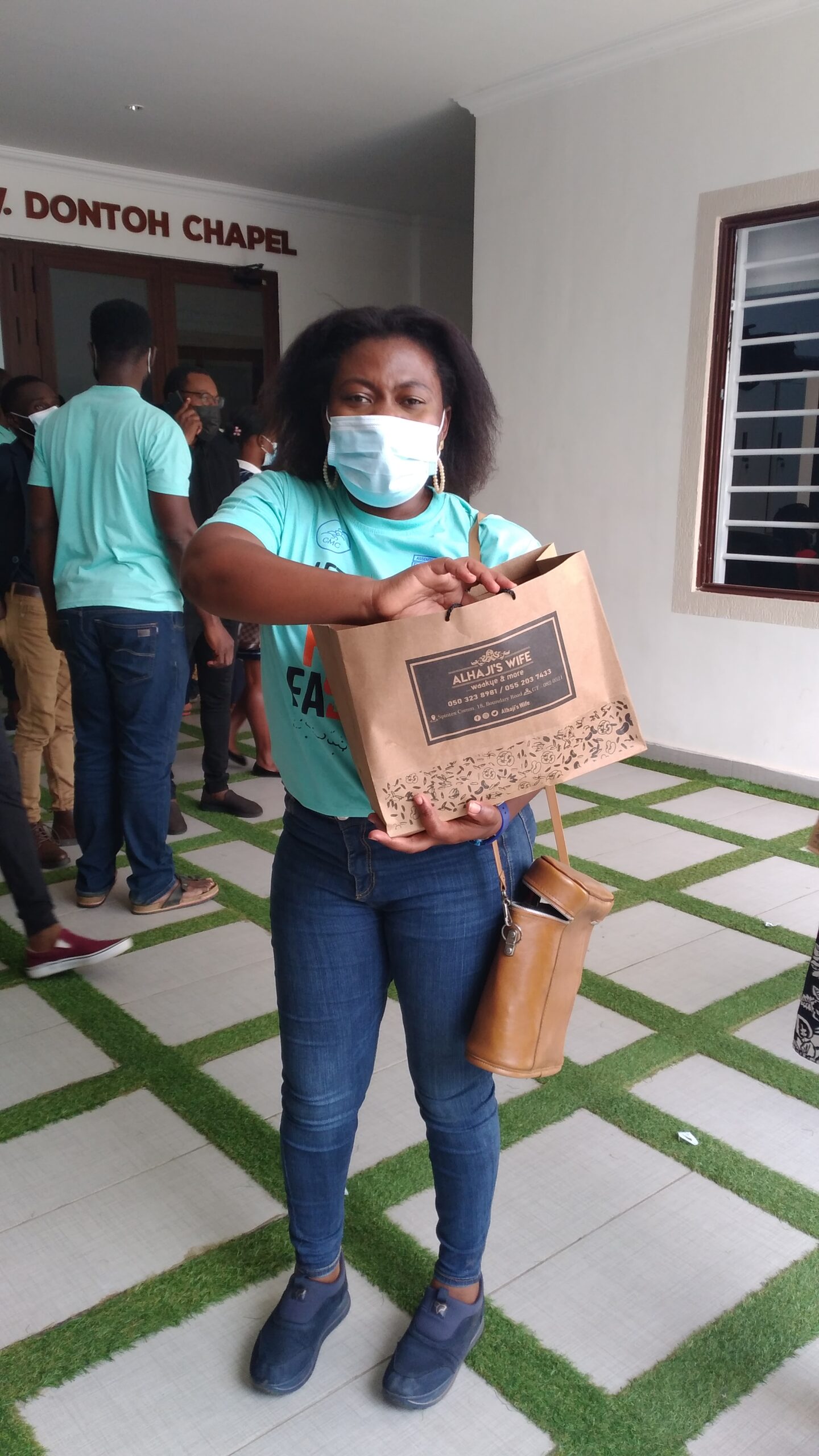 Advice and lessons from the COVID pandemic
Rev Wengam called for Christians to be role models in their careers, marriage and every facet of life "as evidence that God is with you".
He encouraged Christian leaders to learn from the Guest Speaker after the service.
"Prophet Asumda does not prophecy for show off," he remarked. "When there are issues, he walks to you one-on-one. He doesn't make it public".
"We are streaming live, and sometimes we tend to embarrass people when you put the camera on them," he highlighted the importance for churches to respect the privacy of members.
In recent times, many self-styled pastors announce prophecies about individuals in public without reaching out to the people concerned privately.
This, Rev Wengam condemned.
In the height of the pandemic and lockdown, the Cedar Mountain Chapel (CMC) had to provide for about 500 members, 300 squatters and some organisations.
The pandemic affected the zeal of members; some lost their jobs, and others were affected badly. Others are not able to attend church presently.
Rev Dr Wengam, therefore, advised churches and other organisations to adopt different ways of operation.
"We must have resources invested to cover at least three months" to run affairs while attending to the needs of members in times of crisis.
The Cedar Mountain Chapel has incorporated this in its 10-year developmental plan.