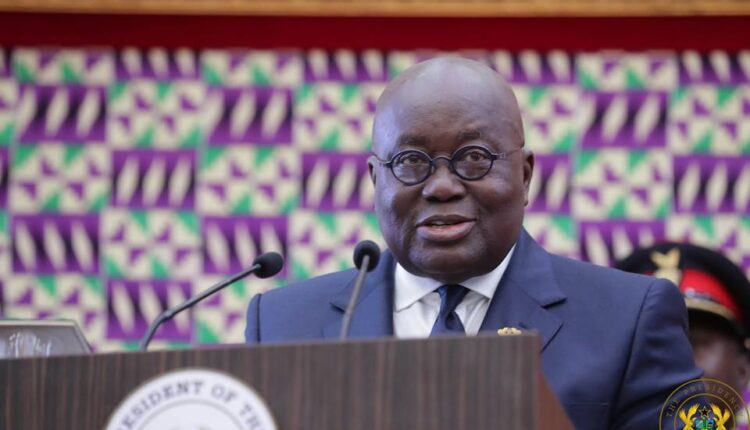 Prez Akufo Addo To Deliver State Of The Nation Address Tomorrow
President Akufo-Addo will on Tuesday, the 9th of March deliver his first State of the Nation Address in the house of legislature.
The presentation is in line with Article 67 of the 1992 constitution which states that "the President shall, at the beginning of each session of Parliament and before a dissolution of Parliament, deliver to Parliament a message on the state of the nation".
According to Speaker of Parliament Alban Bagbin, "The House will be privileged to receive the President who is obligated to deliver the State of the Nation Address".
"His Excellency has given an indication to me that he is ready to do the obligation on Tuesday 9th March 2021," The Speaker added
President Akufo-Addo's address is expected to touch on major interventions he intends to embark on to improve on the living conditions of Ghanaians following an affirmation of his electoral victory by the Supreme Court of Ghana.
The address will cover sectors including, education, agriculture, health, security, finance and accelerated growth.