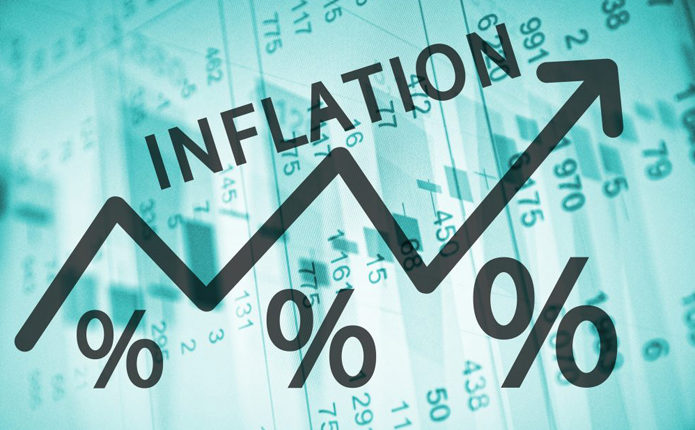 Producer Price Inflation Hits 45.6% In September
The economic turbulence that has resulted in a series of demonstrations has also affected the producer and wholesale rates in the country.
As of September 2022, the producer rate has surged to 45.6%, whilst the wholesale prices between August 2022 to September 2022 have increased to 5.9%, respectively, after a rebasing exercise.
This was disclosed by the Ghana Statistical Service (GSS) on Wednesday, October 19.
Consequently, the prices of goods and services have also surged.
It was also disclosed that "the producer price index, a measure of the average change over time in the prices received by Ghana-based producers for the production of their goods and services, increased by 45.6% on a 12-month basis".
The producer price inflation in the industry sector increased to 54.5 per cent in September 2022 from 48.6 per cent in August 2022.
For the construction sector, "the rate declined marginally from 26.2 per cent in August 2022 to 25.1 per cent in September 2022".
Within the  services sector, "the rate was 5.7 per cent in August 2022 compared to 5.6 per cent in September 2022".
Moving on to mining and quarrying, the rate was  57.5%, and the manufacturing rate was also 58.2%, and these sectors recorded the highest rates. In contrast, information and communication activity recorded the lowest rate of 0.9 per cent in September 2022, respectively.
The Government Statistician, Professor Samuel Kobina Annim, addressing the participants and the media at a press conference in Accra, said, "the new reference year was now 2019" whilst announcing the rebased Producer Pricing Index (PPI) figures.
He also added that "the computation was based on the selection of items in a fixed basket collected during a survey in 2019 involving 835 randomly selected companies (an increase on the previous 225 firms) from the 2013 Integrated Business Establishment Survey database".
He stated that "the Ghana Statistical Services(GSS) collected data on 2,639 items from 603 firms nationwide for September's PPI".
The Government Statistician also noted that "September PPI also featured an increase in the activities surveyed from three (Mining and quarrying; manufacturing and utilities) to eight. It featured mining and quarrying; manufacturing; electricity and gas; water supply; construction; transportation and storage; accommodation and food service activities, and information and communication".