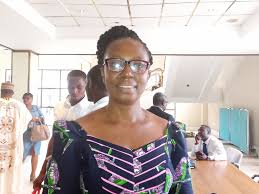 Punish culprits who diverge premix fuel, fertilizer – GACC
The Ghana Anti-Corruption Coalition (GACC) has charged the government to institute punitive measures against persons involved in premix fuel and fertilizer theft.
A statement released on Monday, 9 December 2019, and signed by GACC Executive Secretary, Beauty Emefa Narteh, to mark the 2019 International Anti-Corruption Day on the theme: "United Against Corruption", urged the government to tackle corruption in every sector and reduce the malpractice to the barest minimum.
With Ghana celebrating the 2019 National Farmers' Day a few days prior to the International Anti-Corruption Day, GACC emphasised on dealing with graft in the agricultural sector.
"We are reiterating that all policymakers and all other stakeholders within the agricultural sector should desist from acts of corruption such as diverging of premix fuel, fertilizers and other initiatives within the sector.
" Planting for Food and Jobs, cocoa spraying initiatives among others should jealously be guarded against acts of corruption and there should be clear steps and mechanisms to punish perpetrators," it said.
Over 200 cases of premix diversion were recorded by the National Petroleum Authority (NPA) from 2017 to 2019.
However, the Minister of Fisheries and Aquaculture Development, Ms Elizabeth Afoley Quaye, said at a media briefing on 16 April 2019 that measures to tackle illegal premix fuel activities in 2018 resulted in a total saving of GH 36 million, although the practice continues to be a problem in the industry.
Subsidised fertilizers meant for government' flagship Planting for Food and Jobs (PFJ) programme and the cocoa sector are also smuggled by individuals frequently to neighbouring countries to be sold at higher prices for the enrichment of the aculprits.