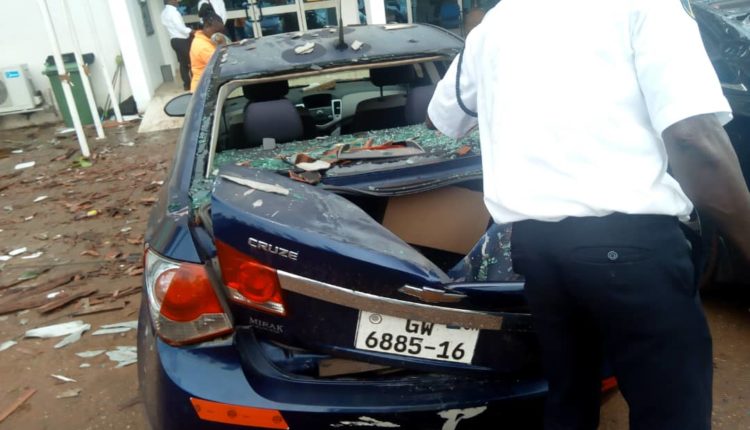 Rainstorm ravages Somanya, leaves hundreds displaced
A rainstorm has devasted Somanya in the Yilo Krobo Municipality damaging homes and leaving hundreds displaced, the National Disaster Management Organisation (NADMO) has said.
The Monday afternoon storm lasted about 20 minutes but caused "serious destruction and damage", according to the Director of the Eastern Regional NADMO, Kwame Appiah Koduah.
"We can say that about 500 houses had their roofs ripped off and we have [so far] counted or registered about 650 displaced persons."
Other property like cars and places of business also sustained significant damage.
Strong winds also pulled down a tree onto the Somanya-Kpong Highway near the Somanya Polyclinic.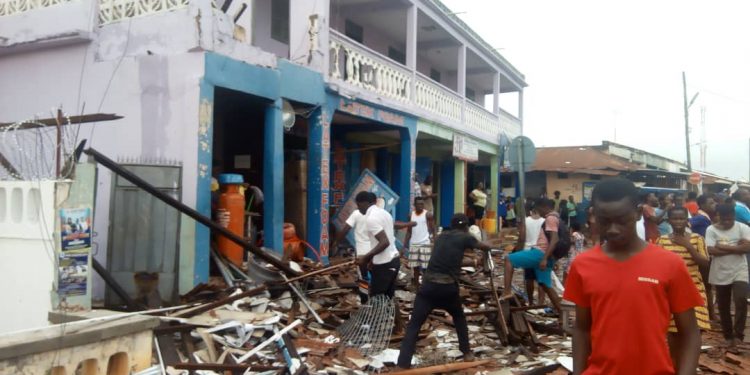 NADMO is still engaged in its assessment of the situation which is being treated as a major disaster.
The organisation expects to have a "vivid picture of the situation" by Tuesday morning.
Despite the scale of destruction, there have not been any significant casualties, Kwame Appiah Koduah noted.
"We can confirm that only five persons were injured, that is minor injuries. They were sent to the hospital and discharged."
He, however, gave some indication that significant relief support on the ground will be needed after the assessment is completed.
"Looking at the number of houses that are affected, it goes beyond the scope of the municipal and regional (NADMO) office. Of course, we will need immediate [support] and some basic relief items."
Heavy rains in other parts of the country including the Upper East Region in recent times displaced a lot of people while others lost their lives.
Several homes and farms were also destroyed in the region.