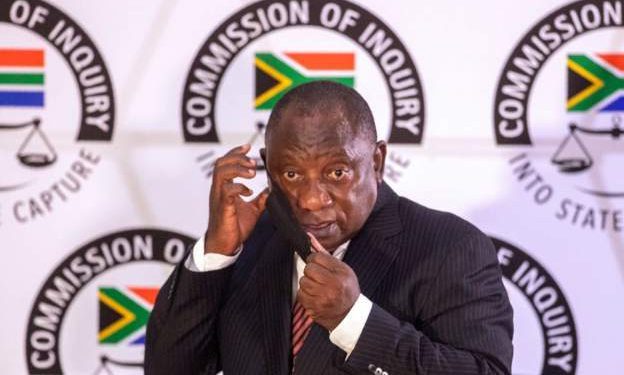 Ramaphosa admits to ANC's failure to stop corruption
South Africa's President Cyril Ramaphosa has admitted to the failure of the ruling party to prevent corruption during former president Jacob Zuma's rule.
He said the African National Congress (ANC) should have done more to prevent corruption, as he gave his testimony before a judicial inquiry probing allegations of corruption during Mr Zuma's term as president.
He said the ANC had not lived up to the expectations of the South African people in enforcing accountability, noting that corruption had undermined the rule of law.
"We all acknowledge that the organisation could and should have done more to prevent the abuse of power and the misappropriation of resources that defined the era of state capture," he said.
The president was speaking before the commission as head of the ANC and is expected to continue his testimony on Thursday.
On his opening statement on Wednesday, he said the ANC would try to shed light on the matters being investigated – to hold to account those responsible.
Mr Zuma faces more than a dozen corruption-related charges including fraud, racketeering and money laundering during his nine years of power. He denies any wrongdoing.