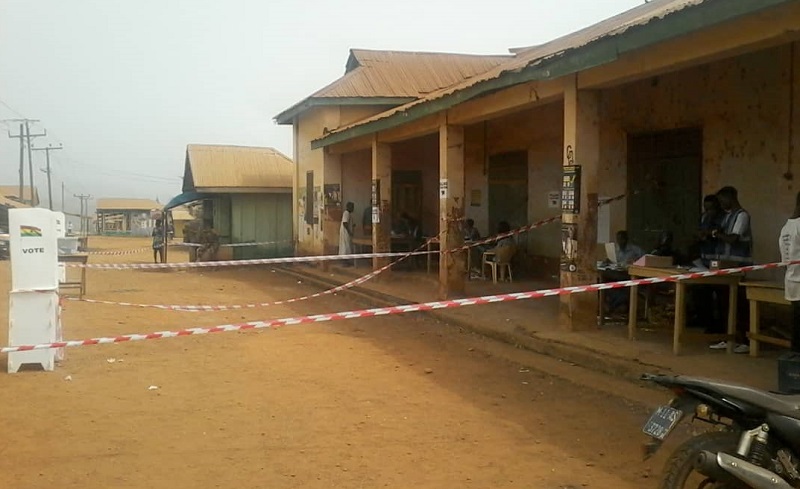 Referendum update: Bono East region gets 99% YES endorsement
Residents within the Bono East enclave of the Brong Ahafo Region have voted decisively to be recognized as an independent region; Bono Region in a referendum.
29,542 voters from 11 districts and municipalities namely Atebubu -Amantin Municipality,  Nkoranza South District, Nkoranza North District, Kintampo South District, Kintampo North District, Pru West District, Pru East District, Sene East District, Sene West District, Techiman North District and Techiman Municipality were expected to have voted in the referendum.
But 22,479 of the targeted voters turned up to vote for or against the creation of the region out of the existing Brong Ahafo Region.
Official figures at the close of voting in the enclave showed that 99.5% (448,545) of the voters endorsed the creation of the new region while 0.3% (1,384) voted against it.
The result translates into an acceptance of the proposal to have the area carved out of the existing Brong Ahafo Region.
According to the regulations of the Electoral Commission, an endorsement for the creation of a new region can only be secured if at least 50 percent of the total number of eligible voters in the concerned area turn up to cast their ballot and 80 percent of that number vote in favour of the creation of the region.
Also in the Brong Ahafo Region, the proposal to have another region, Ahafo Region carved out saw 99.68% of the total voters voting in favour of the proposal while 0.24% voted against it.
President Akufo-Addo in accordance with the constitution is expected to issue a constitutional instrument to give effect to the results of the referendum.
Already, government has promised to give each of the six new regions an amount of GHc20 million as seed capital after a successful referendum.
Source:  citinewsroom