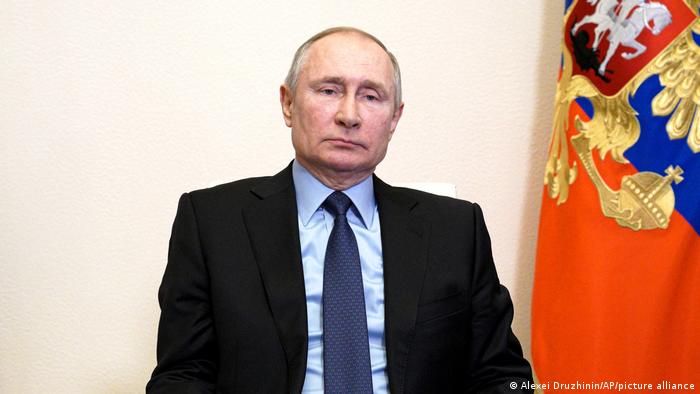 Russia will not attend Taliban government inauguration
Russia will not take part "in any way" in the Taliban government's inauguration ceremony in Afghanistan, Kremlin spokesman Dmitry Peskov has said.
"We do not know how this situation will develop. That is why we say that it is important for us to understand what the first and subsequent steps of the current leadership of Afghanistan will be," he said.
Earlier in the week, the speaker of Russia's upper house of parliament said Russia would be represented at the inauguration by ambassador-level officials, the RIA news agency had reported.
On Thursday, President Vladimir Putin said Russia was in talks with the Taliban to facilitate the evacuation from Afghanistan of nationals of other countries.
"Many are asking us to help bring out of Afghanistan nationals of third countries, as well as some Afghans. We are not doing this covertly; we too are in talks with Taliban leaders in relation to certain categories of people and we are doing this," he told a news conference in Moscow.