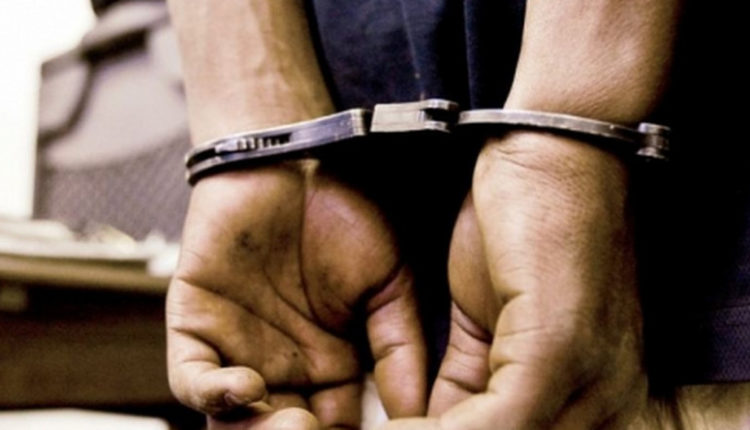 Senior military officer, one other charged over alleged instability plot
One senior military officer, Colonel Samuel Kojo Gameli, and a civilian employee of the Ghana Armed Forces, Geshong Akpa, have been put before an Accra district court in connection with the alleged plot to topple the government.
The two have been charged with possession of explosives, firearms and ammunition without lawful excuse.
They have been accused of working with Dr. Frederick Yao Mac-Palm, Ezor Kafui and Bright Allan Debrah Ofosu, who were arrested last week for allegedly plotting to destabilize the country.
The arrests followed 15 months of surveillance and gathering of evidence on the activities of the suspects.
The government also said meetings between the civilian suspects and serving military personnel with a view to executing a plot to obtain weapons, take over key installations, and secure funding for the purported coup "were closely monitored."
According to the prosecution, the two men are members of an NGO Take Action Ghana who planned to demonstrate and topple the government.
The prosecution said the two men together with Dr. Mac Palm invited another suspect, Kafui Donya who is a blacksmith to Accra to manufacture arms and explosives for their plan.
The blacksmith is said to have successfully manufactured six pistols, five ammunitions, twenty explosives and three and grenade.
The prosecution said investigations are still ongoing in the case appealed for more time.
The two have been remanded into BNI custody and are expected to return to court on the 9th of October, 2019.
The previous three civilian suspects have so far been charged with conspiracy to manufacture arms and ammunition without lawful authority.
Additional charges of possession of explosives and firearms without lawful authority and manufacture of firearms without lawful authority were also levelled against them.