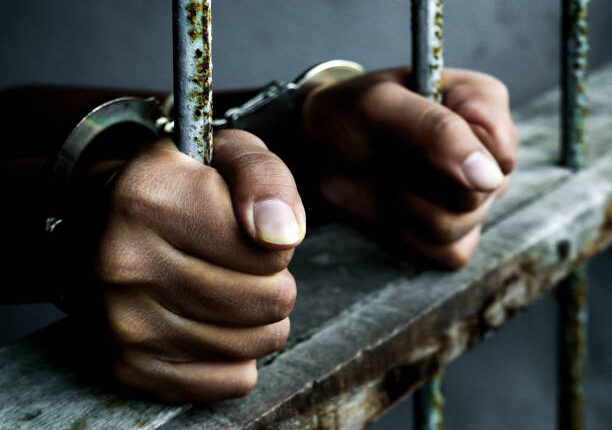 SHS 2 student jailed 10 years for defiling 18-month-old twins
A second year Senior High School (SHS) student who defiled 18-month-old twins has been sentenced to 10 years imprisonment.
Patrick Nyarko, 22, was put before the Cape Coast Circuit Court presided over by Her Honour Dorinda Smith Arthur.
The accused pleaded guilty to the charge and was convicted and sentenced to serve a 10-year jail term.
He was sent to the Ankaful Prisons in Cape Coast to begin his term.
Background
Patrick Nyarko, the 22-year-old Form 2 student at Assin Manso Senior High School, was arrested by the Assin Fosu Police service in the Central Region for defiling 18-month-old twins.
According to the mother of the victims, she left her kids in Patrick's care.
The convict was a co-tenant.
She later returned home and could not find her twins and Patrick.
"I later found my kids in Patrick's room lying prostrate and unconscious on the bed and realized they had been sexually abused," she said.
She reported the incident to her husband, Francis Nkum Junior, who rushed the babies to the Francis Xavier Hospital at Assin Fosu.
A medical examination conducted on the two babies confirmed the twins had been defiled.
During a police interrogation, Patrick admitted committing the act and said he was under the influence of an unknown evil spirit and therefore pleaded for forgiveness.