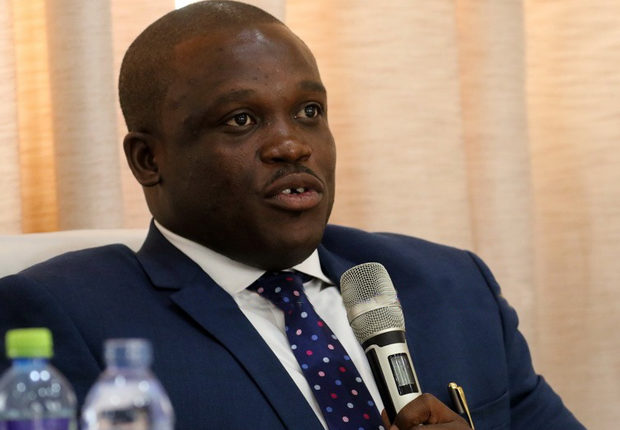 SIM Card Registration: July 31 deadline 'mere talk' – Sam George
Despite the Minister of Communication, Ursula Owusu-Ekuful, declaring 31 July 2022 as the final deadline for all Subscriber Identity Module (SIM) card re-registration in the country, the MP for Ningo Prampram, Sam George, thinks otherwise.
According to him, the government has no option but to extend the registration exercise because they have much to lose.
The SIM registration exercise began on 1 October 2021 and was expected to end on 31 March 2022 but was later extended to 31 July 2022.
The exercise was extended because over 7.5 million citizens and residents were yet to obtain their Ghana Cards to enable them to register their SIM cards.
"I, therefore, take this opportunity to urge all those who've not registered their SIM cards to do so as the deadline of 31 July 2022 will not be extended," the minister said in an earlier engagement.
But  Sam George insists the minister's 'threat' is a mere talk.
"What she said in Kumasi is just talk; it is not true; she will extend it," he said confidently.
The member of the communication committee in parliament noted that there are genuine reasons why most people have not been able to register their SIM cards.
"Some persons are unable to link their Ghana Card to the SIM. When they attempt to do it, they receive the invalid input notification," he explained.
"You haven't resolved all these and you are going to punish them for your inefficiency, is that not arbitrary? Is that not capricious?" He asked on TV3's Key Points.
As of 17 March 2022, a total of 14,091,542 SIM cards had been linked to the Ghana Card.
Out of that, 10,348,532 had been bio-captured, and 99,445 were new SIM cards.
Meanwhile, there is a mad rush for the Ghana Card as the deadline approaches.
Calls for Extension
The MP for Ningo Prampam is not the only person calling for an extension.
A public policy think tank, CUTS International, has urged the Ministry of Communications and Digitalisation to extend the SIM registration exercise to the end of the year.
At a presser in Accra on Monday, 25 July, the West African Regional Director for CUTS International, Appiah Kusi Adomako, said this is to allow the wider population who have genuine challenges in obtaining their Ghana Card from the National Identification Authority (NIA), to be given enough time to resolve the issues and register their SIMs.
"We understand the rationale behind the mandatory SIM card registration and the implication of unregistered SIM cards on crime prevention and detection as well as on government domestic revenue mobilization measures, extending the deadline to the end of the year would ensure that those who have not registered would be able to do so.
"Again, we are also not unmindful that not everyone would get registered should it be extended to the end of the year but those who would take advantage of the extension to register would outnumber those who would not register.
"As a consumer protection organization, we have received numerous concerns from consumers about the difficulty they go through in acquiring the Ghana Card to enable them to register their SIM cards," he explained.
Mr Adomako indicated that the concerns dated back to the mass registration exercise in 2019 — applicants still haven't received their cards.
Aside from CUTS International, the Minority in Parliament has joined calls for an extension and called on President Nana Akufo-Addo to instruct the Communications and Digitalisation Minister to extend the deadline.
Who stands to lose more?
The West African Regional Director for CUTS International, Appiah Kusi Adomako, believes that the telecommunication giants and the government itself stand to lose more should they fail to extend the deadline.
He explained that telcos risk losing huge volumes of revenue from their customers should the deadline not be extended.
Some have taken microloans from mobile operators, and disabling their SIM cards would create a substantial loss for the industry players.
"Government, on the other hand, also risk losing a huge amount of revenue from electronic transactions (e-levy) from customers should the deadline stay as it is," he added.
He suggested that an alternative approach would be for the Ministry of Communications to adopt phased limitations on SIM cards starting from 1 September 2022.
This could include limiting the amount of mobile money that an unregistered SIM can send and or receive to a maximum of GHC 100.00 per day and maximum internet bundle to say 100MB per day. Doing this, he believes, would compel those who have their cards and are reluctant to go and register.