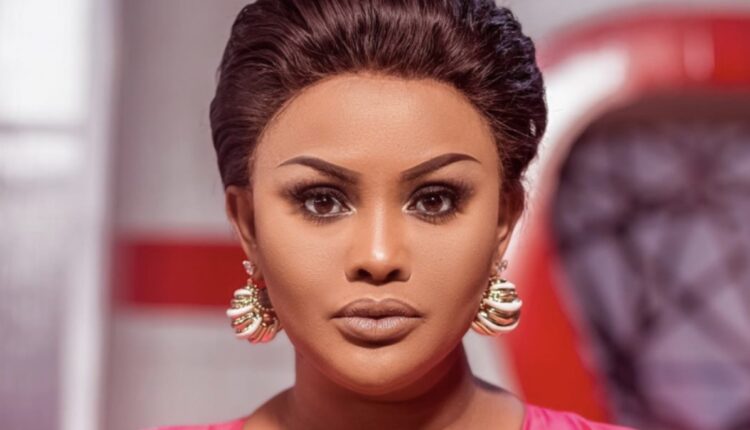 'Some comments can kill' -McBrown condemns Instagram user who called TV host 'barren'
Popular actress Nana Ama McBrown has condemned an Instragram user after a revolting post that called a TV host 'barren'
"Comments like these kills people emotionally," she said in an interview on Kingdom FM, monitored by theghanareport.com.
The TV host and former Big Brother housemate, Selly Galley, reacted angrily to a post made under a photo she had shared on her Instragram page.
An Instagram user, henewaa_piesie, called the TV host, married for five years, barren, triggering a barrage of criticisms and condemnations at the 'revolting' post.
Joining in, Nana Ama McBrown said "childbirth is not something you can buy on the shelves, even when you have all the money in the world, this is something you can't buy."
Nana Ama McBrown asked henewaa-piesie to ask God for forgiveness.
Actress McBrown who had her first child in February 2019 after being married for close to 5years recounted similar experiences she endured.
"Sometimes, I will be driving and I will see head potters with their babies strapped at their back, the baby is malnourished and unkempt and I will burst into tears but thank God my story is different now"
"But during my waiting period, a lot of people said things to me, some will just see you and go like, so won't you make time to conceive, you are working too much, make time but others say it in a nice way, in a way that you get the sense that they understand your struggles," she said
Sending comforting words to Selly, McBrown said "Yesterday, God told me that Sally will have twins, I felt it in my spirit, God will elevate her through that " she said.