SPECIAL REPORT: The 34 MPs who never spoke in Parliament in 2019
The news portal's Political Desk team has combed through 125 hansards of 2019 over a three-week project and presents its findings.
The research does not claim to be an exhaustive work on the contributions of MPs to the work of Parliament. It does not include their work at committees as that would be nigh impossible to track.
It also does not include portions of the Hansard that deals with the correction of minutes because it would be majoring on minors. It relies exclusively on 2019 Hansard published on the parliament of Ghana's website as of February 2020.
In this next batch of research, theghanareport.com presents you with a list of 34 MPs who never spoke on the floor of the House in 2019, according to the Hansard.
Of the 34 MPs, 28 are with the governing New Patriotic Party (NPP). Four female MPs in Parliament made the infamous list.
Some are also first-term MPs.
At least five names on this list are ministers or deputy ministers – including deputy minister for Roads and Highways, Anthony Karbo, and the recently promoted Minister of State at the Ministry for the Interior, Byran Acheampong.
Their names raise questions about Ghana's political system, which allows the majority of ministers to be appointed from Parliament. The practice continues to undermine the work of Parliament and the effectiveness of MPs who get the executive nod.
This is, however, not likely to worry MPs as many enter Parliament with an eye for ministerial appointments which comes with big-budget controls and personal perks.
A position that comes with far greater political clout than an MP.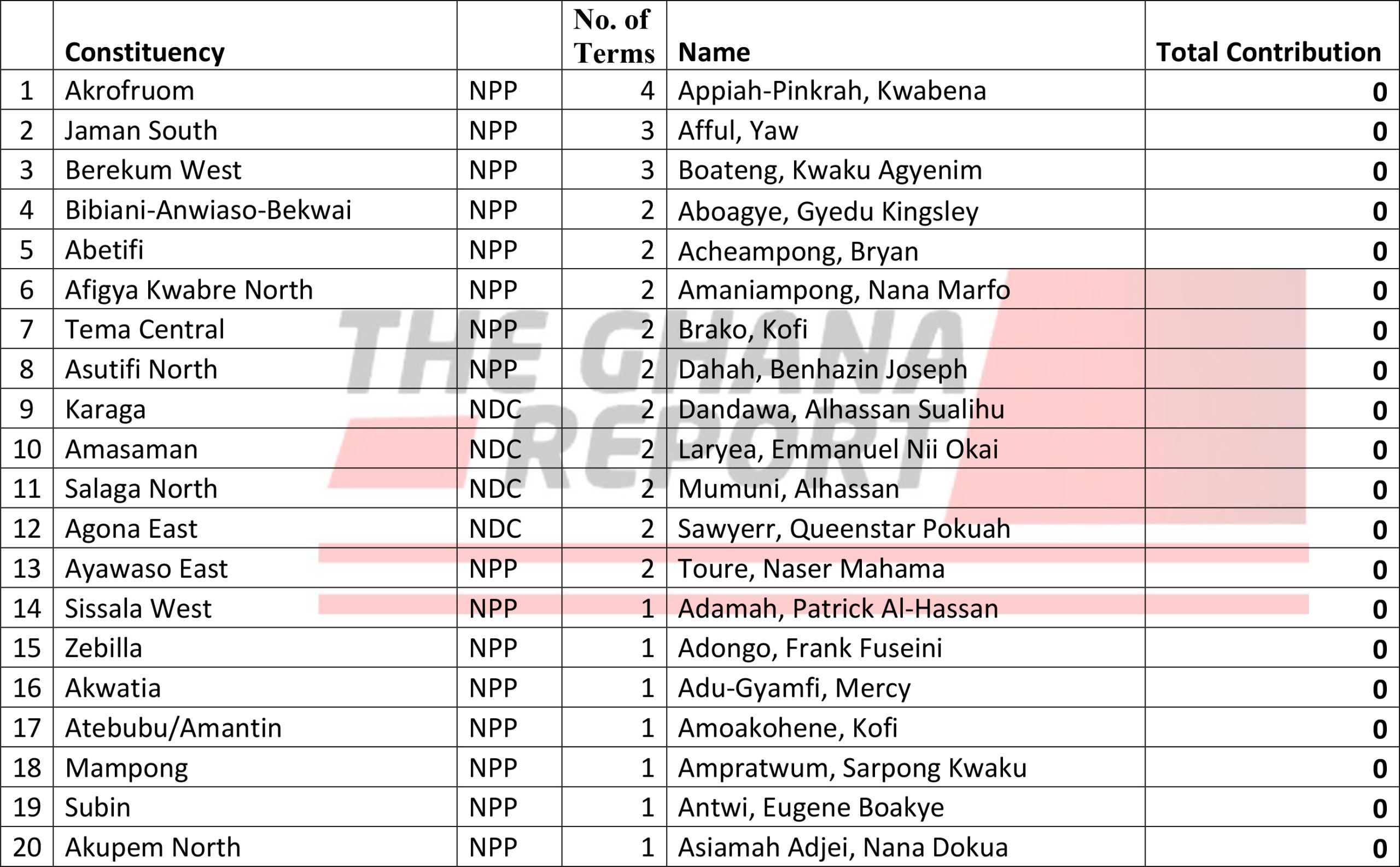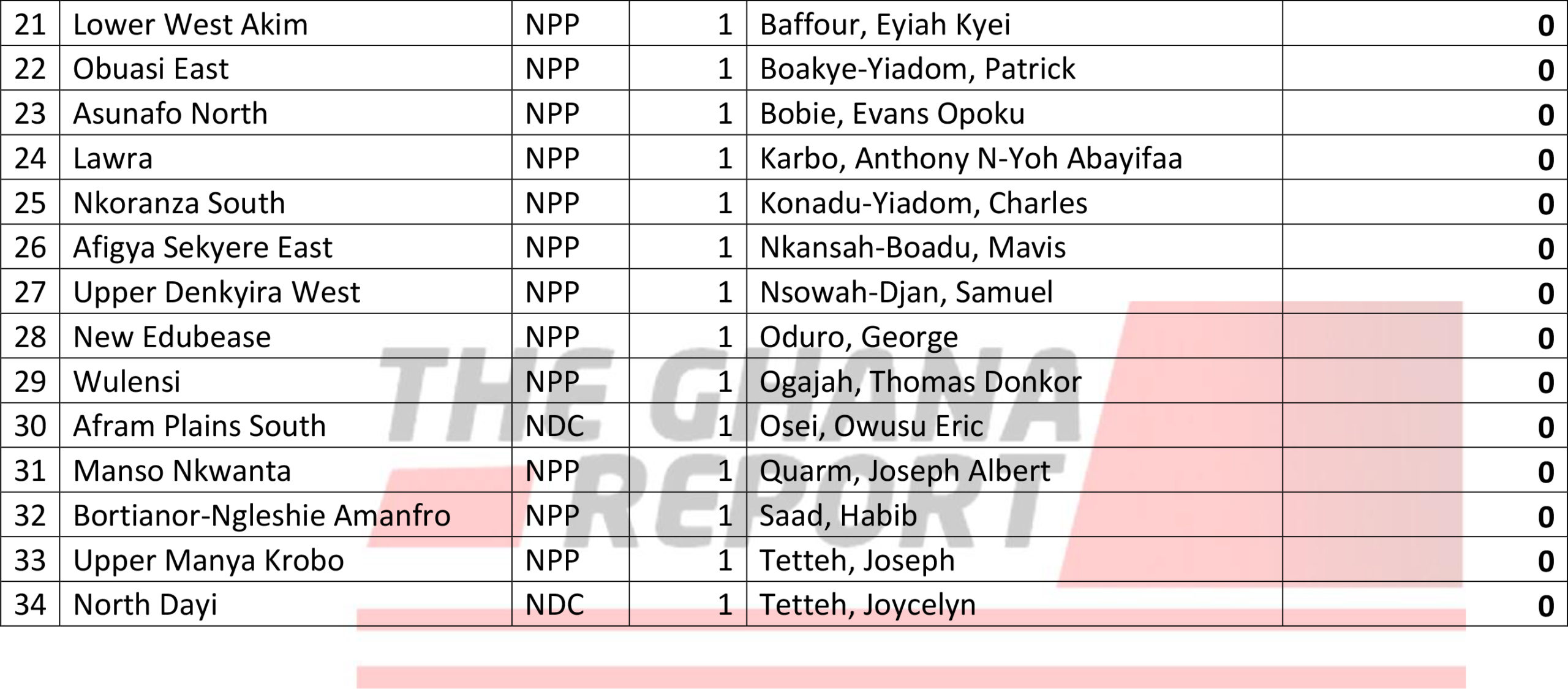 The website's attention has been drawn to names wrongly included in the list. It has also emerged that while the website relied exclusively on the Hansard published on parliament's website, the list for 2019 did not include some parts of proceedings for December 2019.
The website would like to apologise to four MPs affected by their wrongful inclusion in the list of silent MPs. They are Upper Denkyira East MP, Nana Amoako; Agona West MP, Cynthia Morrison; MP for Kumawu, Philip Basoah; and MP for Ahafo Ano South West, Johnson Kwaku Adu.
Theghanareport.com is committed to publishing researches that enhance Ghana's parliamentary democracy.
The website will be serialising the performance of MPs on the floor of the chamber. Watch out for the next episode on the most vocal debutants, plus research on the contributions of female MPs.
NO PART OF THIS PUBLICATION MAY BE REPRODUCED WITHOUT THE PERMISSION OF THE EDITOR, EDWIN APPIAH. HE MAY BE REACHED ON 030 296 5516/ 054 842 6252 or Email via info@theghanareport.com
THEGHANAREPORT.COM RESERVES THE RIGHT TO EXERCISE ITS OPTIONS.