SPECIAL REPORT: The weddings wrecked by coronavirus
Four months into 2020, the year has already proved to be game-changing, schedule-changing and hope-dashing.
A coronavirus pandemic sweeps across the world, a disease fought by reducing human contact. It means citizens have been told to stay home, towns look deserted and all merry and mourning.
Theghanareport.com speaks to would-be couples on how coronavirus and the ensuing government measures mean they have to keep their big day on ice.
A certain hash has fallen on all the wedding hashtags.
Prince Asare and Erica Lois Appiah
Erica and Prince had planned to say for better for worse on March 21. They couldn't. Because things had already gotten worse in Ghana because of a virus – covid-19.
There is a roaming virus and a public show of romance could see it roam about even more.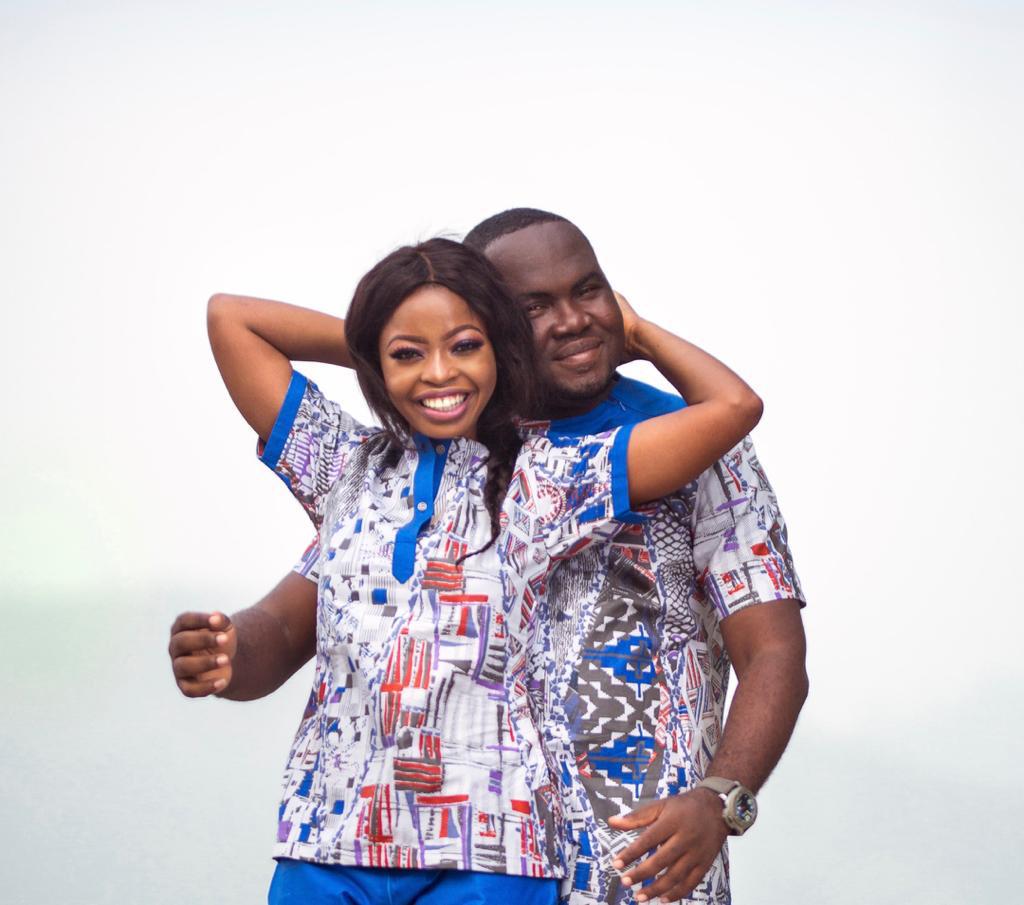 And so March 15, seven days to the wedding, the government called off all public gatherings – an executive order that basically postpones their wedding indefinitely.
Prince Asare works at Volta River Authority (VRA), Erica Lois Appiah works at the Ghana Revenue Authority (GRA) and both have been working on a five-year relationship.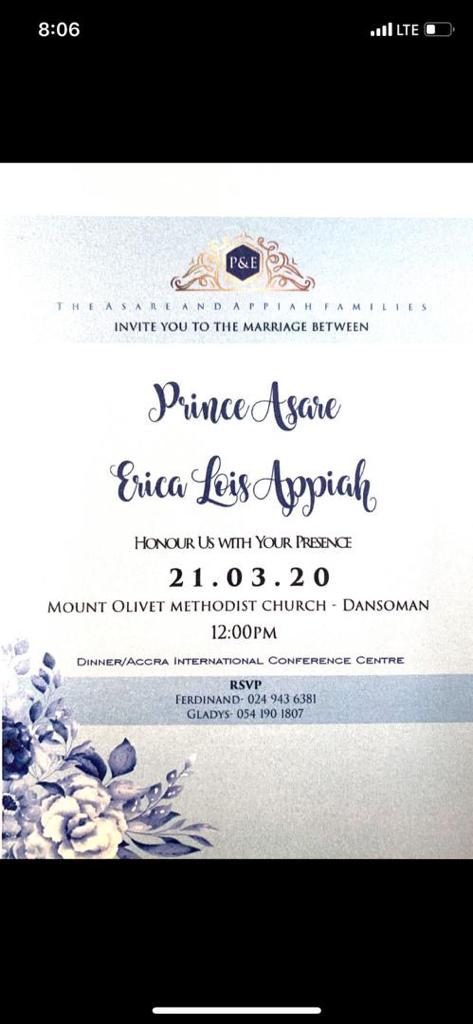 They felt it was time to step up. But the government has instructed, everyone should step back into their homes – and stay there.
At least, they had organized an engagement ceremony, a traditional marriage which means they are married.
But the two had agreed to have a wedding replete with all the bells and bridesmaid.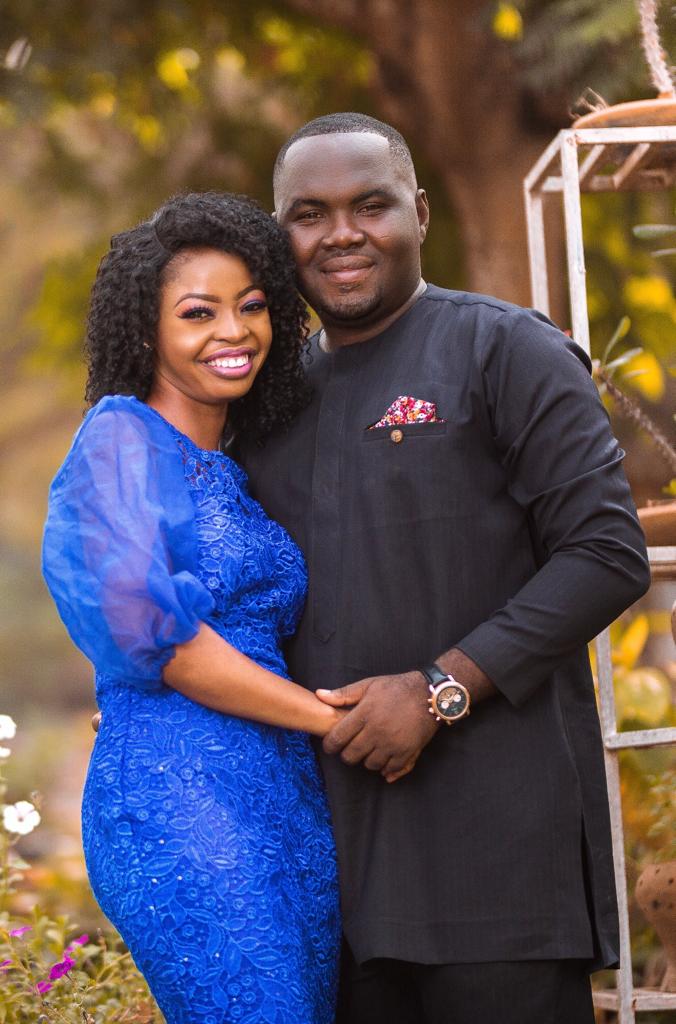 Preparations had been made, service contracts entered into.
The prayer was simply to have a good weather to walk into the Mount Olivet Methodist Church, Dansoman.
The weather is fine, but the country is not feeling well and so Prince and Erica wait.
SPECIAL REPORT: 'To bury or not to bury' – The bereaved families in coronavirus times
Eric Owusu Asante and Alswell Augusta Appiah
Eric and Alswell are not engaged. Both members of the Church of Pentecost, they had planned to have an engagement in the morning and later – a wedding in Laterbiokorshie.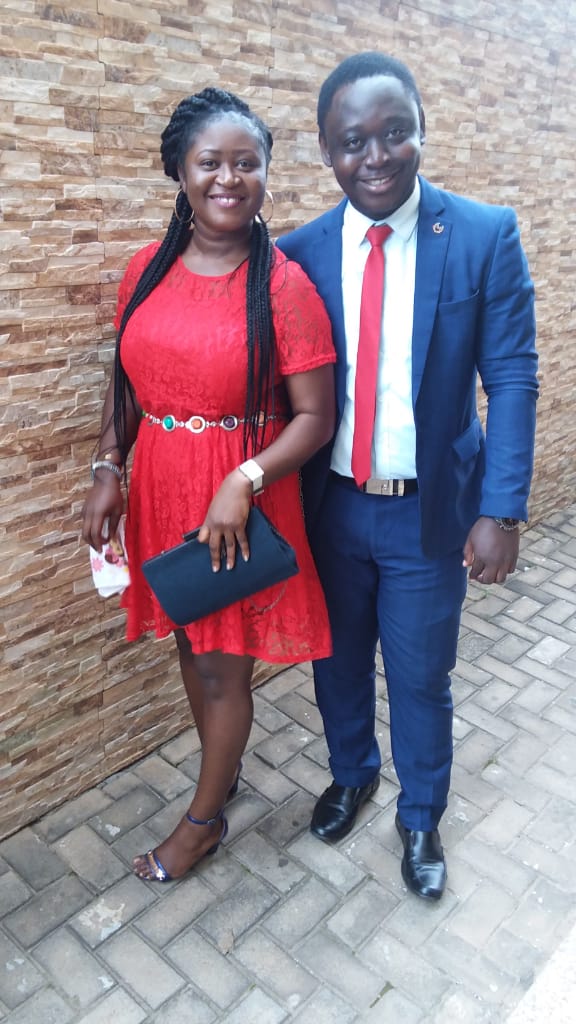 Alswell had gone to see her seamstress for another fitting of her dresses. She would explain how she felt in the dress, give feedback and express her delight. It was her last dress fitting.
Done, she was on her way home – and that's when she heard the president had announced a ban on social gatherings and on her own big day.
Six days to her wedding.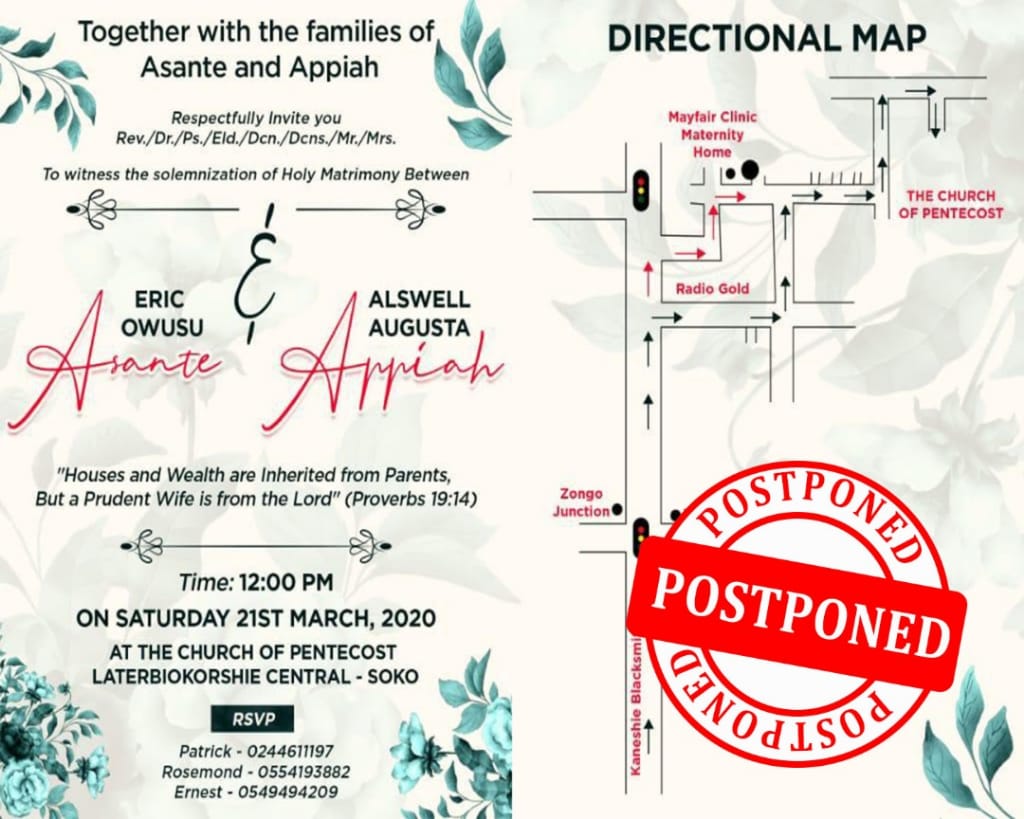 Michael Oti and Patricia Osei
Michael Oti and Patricia Osei had been dating during their days at the Ghana Institute of Journalism (GIJ).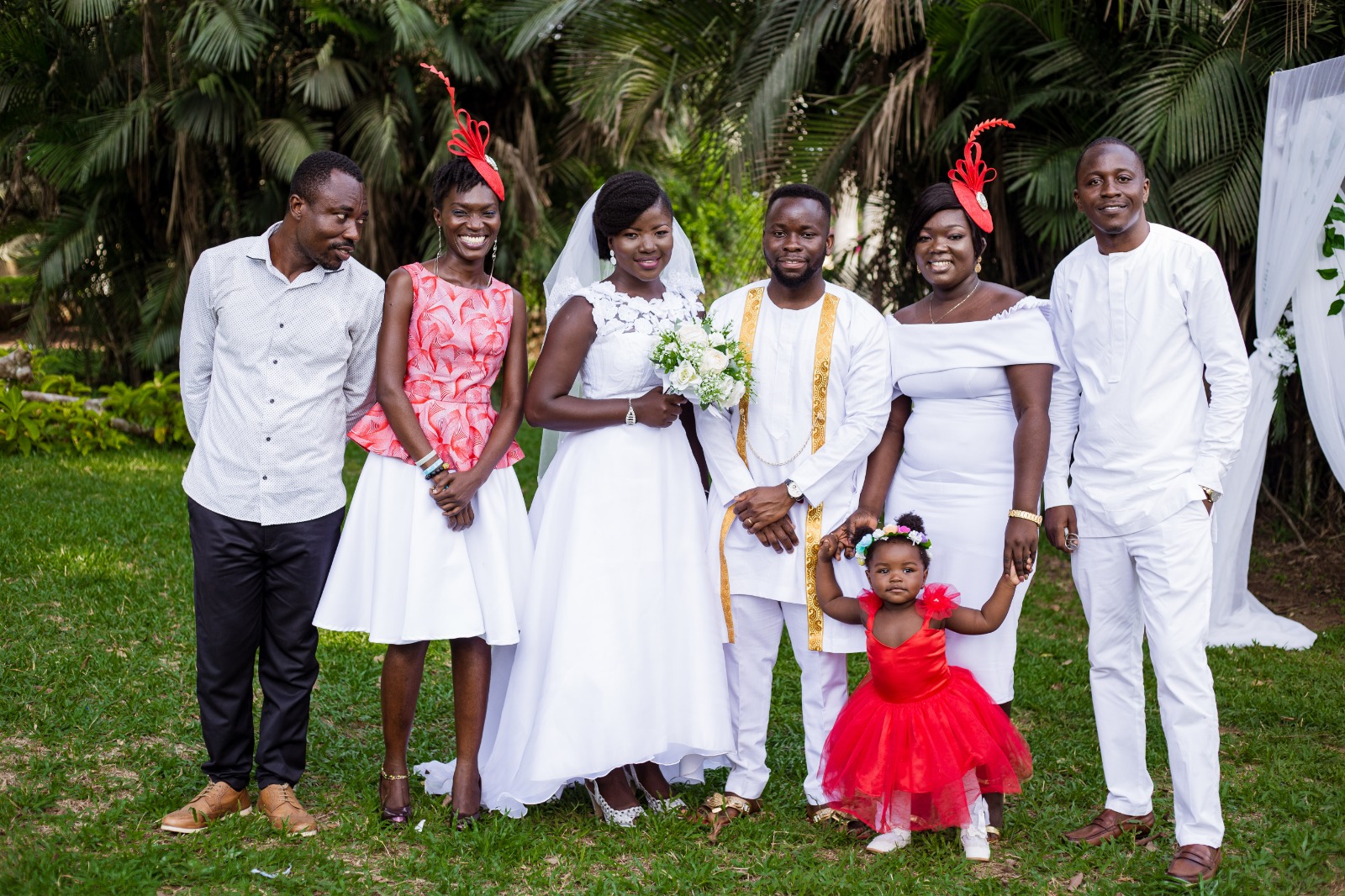 After a relationship spanning ten years, they planned to get married in the green scenery of Aburi Gardens in the Eastern region.
It was no surprise for their friends in school when they heard of the wedding announcement. And so it was to be a homecoming for them and a celebration of a relationship that had weathered some odd predictions of failure.
March 21, 2020.
This date was caught up in the president's ban on public gathering.
The government said it would allow only 25 people for private burials but there was some confusion as it was misunderstood to mean not more than 25 people could gather for any ceremony.
So Mike and Pat slashed their wedding list and held a solemn wedding ceremony watched on by their tight list of loved ones.