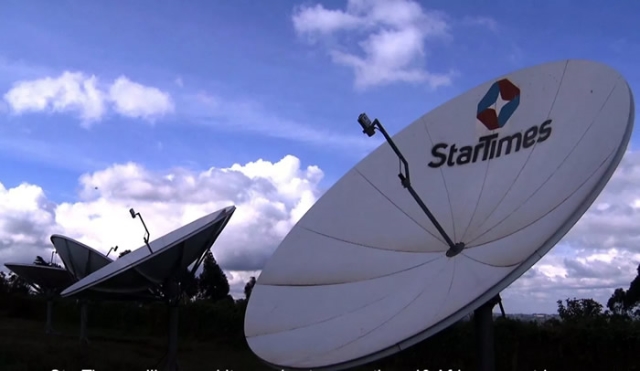 StarTimes '300 village satellite TV project' near completion
The StarTimes Satellite TV Project which will enable 300 rural settlements across the country to have access to satellite television will be completed and handed over to the Ministry of Communications on Friday, November 16, 2018.
This is in spite of the fact that only 130 villages under the project have so far benefited from the initiative as of November 8 this year.
Dubbed, '300 village satellite TV project' the programme is estimated to cost about $300 million for StarTimes, the service provider, to distribute satellite decoders, television sets, solar lights and panels to the communities.
Speaking to some selected journalists at the weekend in Accra, the Chief Operating Officer (COO) of Startimes Ghana Limited, Mr Felix Ahonzo, said he was hopeful that the project would be completed at the stipulated period.
The 300 community satellite TV project is expected to benefit 6,000 households drawn from 300 communities nationwide.
The project is another giant step aimed at helping Ghanaians to access TV information on national and international events and programmes that would educate, entertain and inform them; thereby increasing their awareness and knowledge to improve their welfare.
It is an Africa-wide project which will provide the same service to 10,000 communities in 25 African countries.
Mr Ahonzo stated that residents of the villages that had benefited from the project had all expressed their excitement about the initiative.
"You should see the delight on the faces of the people in the communities in which this project has already captured," he said.
Strong commitment
Beyond the project, the COO indicated that StarTimes, Africa's leading Pay-TV service operator has introduced several sweeping contents to help better its platform in the country.
Towards that end, he said subscribers of StarTimes would be served with Twi commentary in the biggest matches of the UEFA Europa League.
"Adepa and the Challenge are some of the new programmes StarTimes is giving to its customers.
"This is to mention to you that indeed when it comes to pay-TV, remaining relevant to the market and continuously investing in new contents to ensure that you can keep your customers, is very important and that is exactly what StarTimes is doing month after month" he stated.
source: graphic online