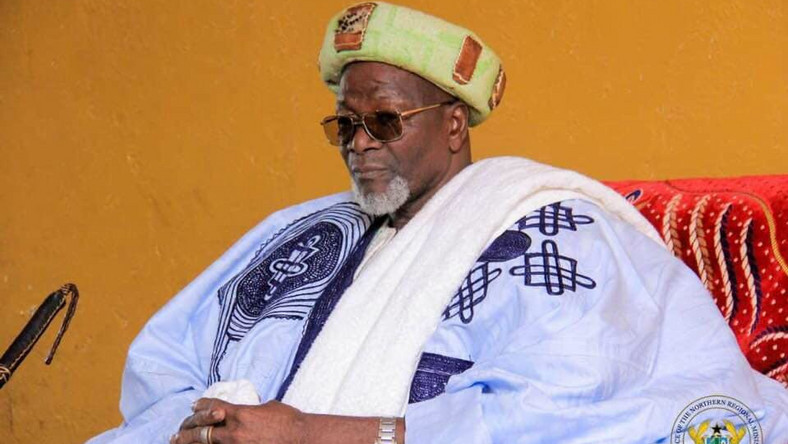 Stop Displaying Firearms And Ammunition At Events – Ya-Na
The Overlord of Dagbon, Ya-Na Abukari II, has directed all chiefs in the area to stop the display of firearms and live ammunition during the performance of traditional events in their respective jurisdictions.
He stated that it was wrong for civilians to display live ammunition during funerals and traditional festivals openly.
The Ya-Na also said that the recent unlawful display of firearms, including sophisticated weapons, was unwarranted since the kingdom was not at war.
"You should be reminded that Dagbon is not at war. I, therefore, direct all chiefs and the youth in Dagbon to henceforth stop the display and use of assault rifles on all occasions," he said.
"Members of this august Dagbon Traditional Council (DTC) should, as a matter of urgency, implement this directive within their respective traditional areas," he ordered.
The Ya-Na gave the directive when he addressed an emergency meeting of the DTC in Tamale, the Northern Regional capital, last Saturday.
The meeting brought together members of the council, who deliberated on the proliferation of illicit small arms and measures to take to stem the tide.
It is estimated that one billion small arms are in circulation worldwide among terrorists, violent extremists, organised criminals, and warring gangs, thereby posing a significant threat to world peace and security.
The use of firearms during traditional activities, such as funerals, festivals, and other social gatherings, has become a worrying phenomenon in the northern part of the country.
"I have been reliably informed by my elders, some security persons, and other peace-loving citizens about the brazen impunity by some youth in carrying sophisticated weapons and live ammunition at funerals, especially during the installation of regents and the circumambulation of houses," the Ya-Na said.
He advised the youth to eschew acts of violence and rather work towards promoting the rich and time-tested culture and traditions of the area.
Members of the council subsequently expressed their commitment and readiness to ensure that Ya-Na's directive was carried out accordingly to end the menace in the area.