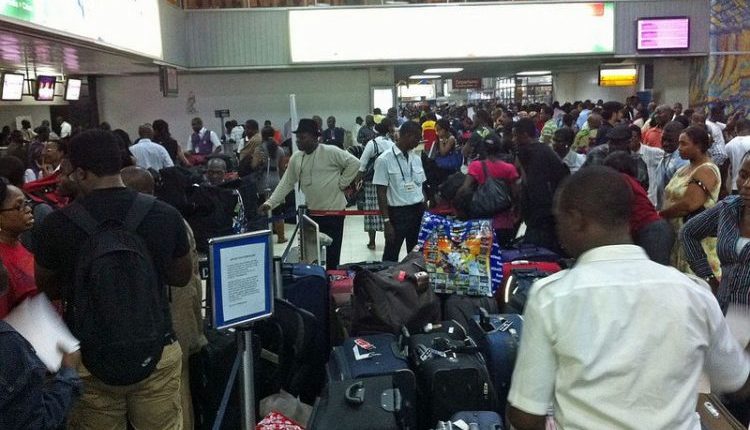 Stranded South Africans in Ghana to be airlifted on Monday
South Africans who have a return ticket but got stranded in Ghana after the government announced the closure of all borders can now heave a sigh of relief.
A repatriation flight for them is expected Monday.
About 60 South African could not leave Ghana from March 22 , after President Nana Addo Dankwa Akufo-Addo announced the closure of the Kotoka International Airport and other points of entry into Ghana.
The Deputy South African High Commissioner to Ghana, Mr Thapelo Madumane, told theghanareport.com that although Ghana had closed its airspace to flights, the South African the government had to make special arrangements for the stranded passengers to return home.
The passengers are expected to depart Accra at 2pm on Monday. They will leave on board South African Airways (SAA) flight number 2261.
"This is not an evacuation of all South Africans in Ghana. These are mostly people who came for business or tourism and mow find themselves stranded in Ghana.
"They are people who had bought return tickets, but are stranded here in Ghana. Our arrangement will ensure that they get home safely," Mr  Madumane said.
He was, however, quick to add that South Africans living in Ghana were not leaving.
The government's decision to close the country's borders led to the cancellation of dozens of flights and travel chaos that left many passengers stranded in Ghana.
At the time, Ghana followed the lead of many other countries that sought to tame the spread of the deadly coronavirus as its imported cases surged.
Since then, the country had recorded more than 400 cases and eight deaths.
There are many South African businesses in Ghana with major footprints in sectors, including mining, supermarket chains, telecommunications, banking and media with increased passenger inflow between the two countries.
Such is the travel figures that last year, the SAA increased its frequencies of nonstop flights between Washington, D.C.-Dulles International Airport and Accra's Kotoka International Airport to five days weekly.
South Africa, one of Africa's biggest tourism destinations, also closed its borders to travellers as it sought to isolate itself, and cut off the number of imported COVID-19 cases mainly from Europe and China.
With South Africa leading the number of cases of coronavirus in Africa, its government on March 24  ordered a three-week lockdown that effectively quarantined more than 57 million people.