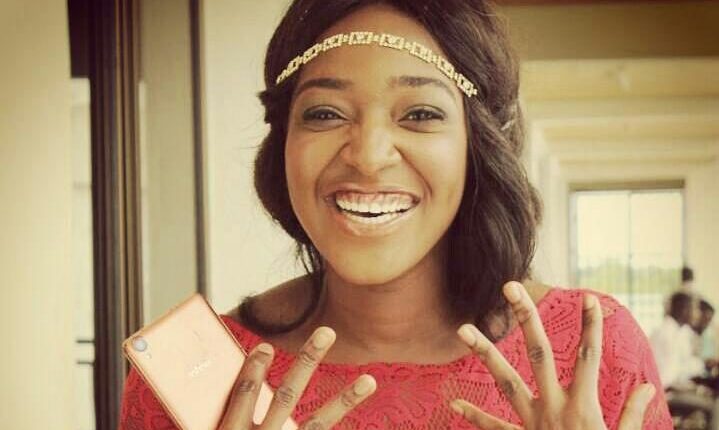 SunShyne tips: Here are 5 solid ways to make Valentine's Day extra special
A lot of times, we find it difficult to express our appreciation to those we claim to love. It becomes extremely difficult as the years go by.
This is somebody you probably might have been with your loved one for the last three years and within that spate, I am sure you've probably run out of ways of making your partner feel this year's Valentine Day is special and different.
If you are someone like me, receiving a box of chocolates, a bouquet of flowers, a trip to the Bahamas, shopping spree at Paris or dinner at a cozy Royal Senchi might probably not do the trick this year.
Valentine means so much more than a box of chocolate, a bouquet of flowers or even the trips we often take.
For me, it is the moments, the time spent together, the running around, the giggles, the burst of laughter, the beauty of seeing a teardrop from the corners of your partners' eyes as s/he exudes soo much happiness.
So, this is what I want you to have at the back of your mind, it just another day to show your partner how much you love and appreciate their presence in your life.
But, hey, Valentine is not meant for couples only, if you are single I still have you sorted out. Continue reading to the tail end to see a number of love programs I have carefully selected for you.
If you're lucky, you will find your soul mate there.
With that being said, its time to step up the game this Valentine's Day…You really don't have to go overboard.
When it comes to showing your partner appreciation, thoughtfulness is the key to getting that big smile on your partner's face. Here are five simple ideas to make Valentine extra special.
Set up a romantic dinner at home
I have never liked going out on holidays anyway. Simply because the place is always packed with so many people and at some point, I begin to feel suffocated when I'm out on holidays. I prefer some kind of exclusivity, you know and restaurants, beaches are always packed on Valentine's Day, so it is nearly impossible to enjoy that peace and quiet. If you have a balcony or a rooftop, you can transform the place into your own kind of beautiful. Remember, it's the thought that counts.
2. Building upon the dinner, Act as a chef
Hey, I know you can't cook but at least you can quickly learn how to make banana fritters using the internet. Valentine is always an opportunity to do something different, you know, to spice up your love life. Add some spark and charm to your relationship. Light some candles, put on some music you both love. This is a wonderful way to make your significant other feel loved if money is tight or if kids are preventing you from getting out of the house for the evening.
3. Relive old memories by playing the Q and A game
While enjoying Justin Bieber's soft tune, you can do things to ignite old memories. The Q and A game is basically a series of questions, scribbled down on a paper. And the answers you are seeking are to reminiscence old times. The day you first met, to relive the wonderful memories which include the struggles you have shared as a couple. Going back to the place where the sparks first flew will definitely dazzle your partner.
If you have been together for a while, this will bring back fond memories and really set the mood. If you're married, you can even surprise your Valentine by visiting your wedding venue and rereading your vows! There's nothing quite like looking back on your relationship and remembering all the good times. This Valentine's Day, go through old photo albums, look through your Instagram and Facebook feeds, or just share your favorite memories of each other aloud.
4. After the cozy dinner, you can crown it up with a gift
This gift should not be the usual stuff. A gift that takes them down memory lane, something that deep within they have always wanted to have. I remember, growing up, there were a lot of things I really wanted to have and do. I, for once wanted to wake up to the beautiful sunset, to take a dance class, to sail the oceans, to run barefooted on a wet floor…and these are things that should be unique to each and every other person. So, that is your task! Find out what your partner really likes. A thoughtful gesture even if it's simple is all it takes to make your significant other feel appreciated. You could have your partner's favorite lunch order delivered to work or slip their favorite snack in their bag before they leave for the day on Feb. 14.
5. After a beautiful home treat, let them wake up to a kingly breakfast in bed
Even if you cook frequently, it's unlikely that you regularly bring your partner their favorite breakfast the moment they wake up. And if you're not into cooking, you can order in from your partner's favorite breakfast joint and present their meal with a beautiful bouquet of flowers. Wake them up gently with a welcome home kind of kiss and say…"Hey beautiful, can't imagine spending the rest of my life without you." Yeah right, can you imagine a marriage of ten years and you still have this vibe?
To my singles out there, as I promised…find below a number of events you might want to pass-through.