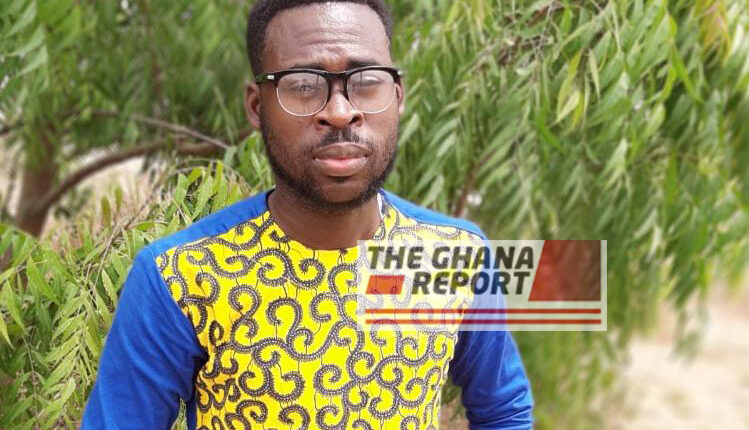 Surviving university: The touching story of a 26-year-old physically challenged
A physically challenged student of the University of Education, Winneba is contemplating dropping out of school barely two weeks to exams.
The level 300 student, Kwaku Annor, said working  at a printing press has not earned him enough to cover his tuition, hostel and feeding costs in school.
He told theghanareport.com that he is compelled to give up tertiary education if he is unable to raise GHC1700 before April 12, 2021.
Annor said he took up a job as a designer in a printing shop in Nsuta Atonsu with a view of raising money to compliment his grandfather's efforts.
But unfortunately his sponsor died in December 2020.
"My grandfather who was seeing me through school died on December 21st, 2020, his body is still in the morgue," he said sobbing bitterly.
The 26-year-old is pursuing Information Technology at the University of Education, Winneba after staying home for 5-years mobilising money for tertiary education.
"I completed Senior High School in 2013 but had to stay home for five years since there was no one to help me continue my education. My retiree grandfather decided to help," he said.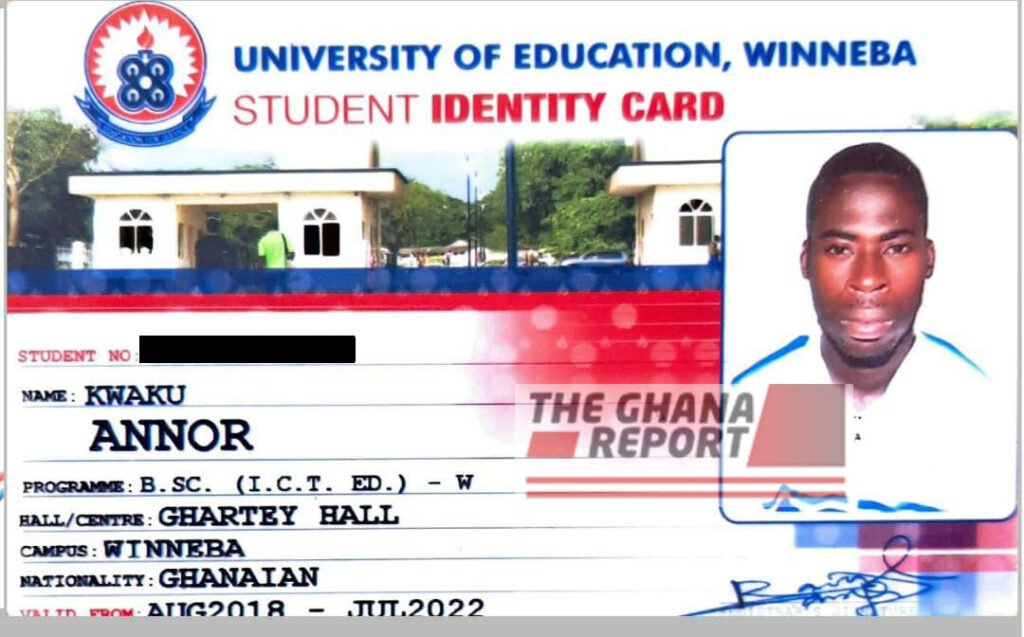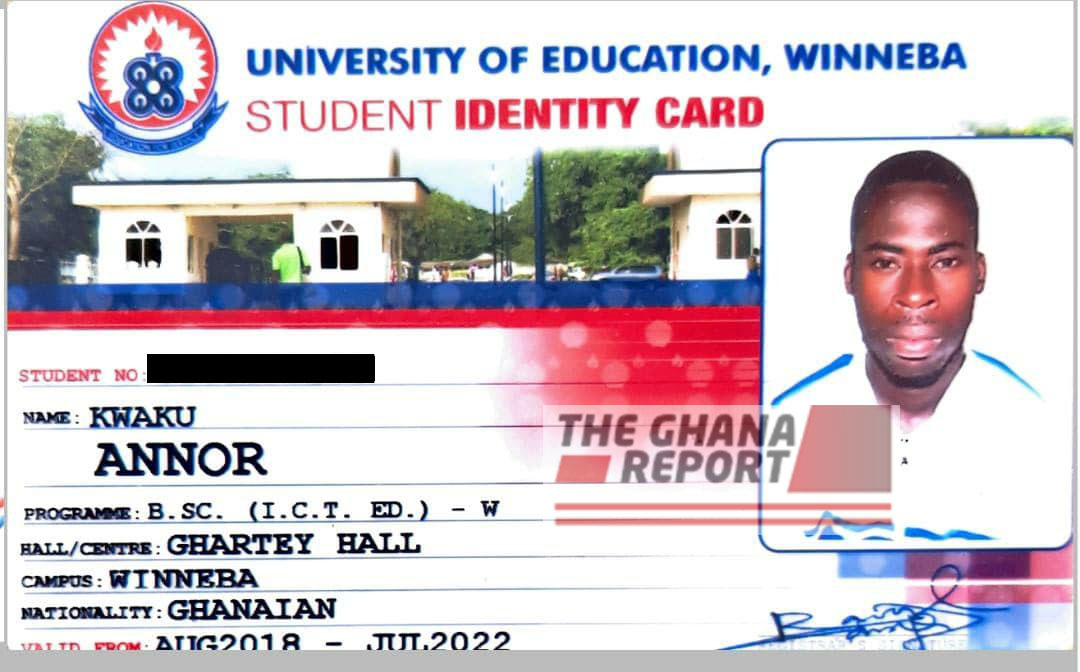 Annor, who has a limp in the left leg, said he was not born with the deformity.
Losing his father at only age 12, Annor was faced with the responsibility of fending for himself, two younger siblings, and his mother.
"I lost my father in 2007 and since then life has been tough. My mum is a farmer in Nsuta Atonsu, struggling to take care of my younger siblings with proceeds from her farm produce" he narrated.
"Being a boy and a first child is difficult. I feel burdened to share the responsibility of our upkeep and also set a good example for my younger siblings"he added.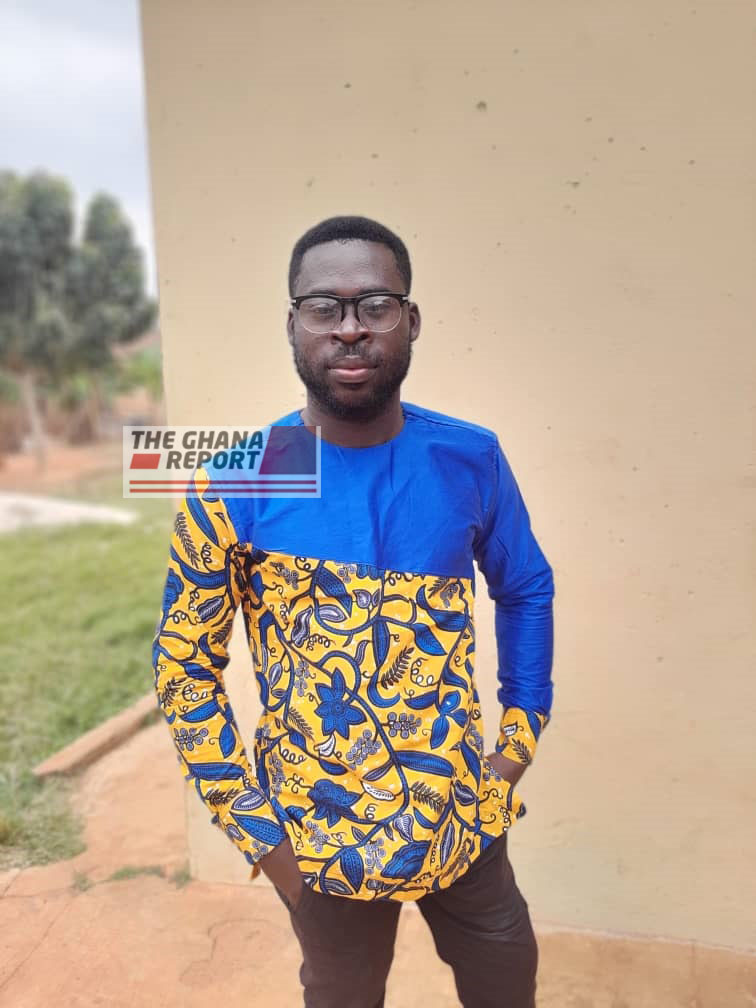 "My grandfather's death has brought untold hardship, especially to my tertiary education"
"When school reopened after the long COVID-19 break in January 2021, I managed to mobilize some money and paid half of my hostel fees, unable to pay my school fees. All efforts to get support from family and friends did not yield results," he lamented.
Annor said even though he is supposed to study for the pending exams, his defaulting status makes him unable to concentrate on his books
"We are currently preparing to write our end-of-semester exams but I cannot concentrate, in fact, I am confused and don't know where help will come from" he added.
Anyone who wishes to support Annor should reach out to The Ghana Report Foundation on 030 296 5516, 054 8426 252 or info@theghanareport.com