"The stigmatisation was a hell for me" – Teenage mother recounts suicide attempts
A 21-year-old mother has recounted her several suicide attempts when she was 14 years and pregnant.
Ama Abrefi Agyeman Sebe got pregnant after completing Junior High School in 2012.
Afraid of been stigmatised, the pastor's daughter tried everything possible to join her ancestors.
"The stigmatisation was hell for me so I just wanted to end my life, and coming from a religious background, my parents were disappointed in me but they didn't know I had started been sexually active back in school".
According to the 21-year-old balloon stylist, she could not face her parents and the shame she had brought unto her 'noble' family so she followed her elder sister to school, where she tried several times to kill herself.
"Whenever my sister went for lectures, I would look for drugs in her wardrobe, combine them, and drink hoping that I will die" she recounted.
But the hands of death were far from her.
The drugs did not work, so she decided to take a more drastic approach to end her life.
"I once jumped from my sister's hostel balcony but there were some construction workers around, they saw me and saved me".
Even before she left home for her sister's school, Ama said she deliberately walked into the middle of the street hoping that she will be knockdown by a car.
"I just wanted to die, because I was the type that liked teasing and I was afraid of the stigma, … I even drank dettol [antiseptic] at some point but I still didn't die" she added.
Abrefi's secret mission of ending her life was finally discovered by her sister, she was then sent back home to Kumasi.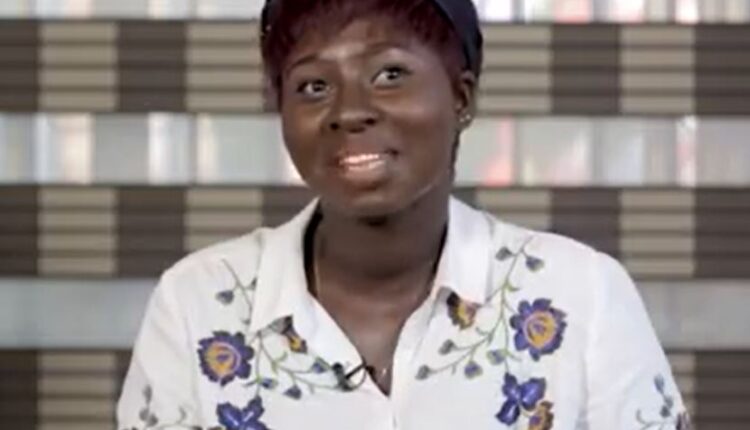 "Back home I couldn't face my community, especially when it was time for me to go for antenatal… I just couldn't bring myself to accept the fact that I was pregnant, especially as my 19-year-old boyfriend had denied the pregnancy" she added.
According to her, she had to grow up for herself and her unborn baby.
Delivery day
As a teenager, Abrefi's reproductive organs were not fully developed to support natural childbirth. Her doctors advised she undergoes a caesarian section but her mother thought otherwise.
"My mother wanted me to have the child through vaginal birth, so I did but I went through a lot of pains".
"I went into labour on Wednesday around 10 am and exactly at 7:15 pm, I delivered" she recounted.
Going back to school and raising a child
Abrefi got all the support she needed from her family when she began school after delivery.
"It was not easy being a breastfeeding mother attending school, I hardly paid attention in class, I was always in a hurry to see my child" she recalled of her struggles.
Her parents and family gave her all the support but financial.
"Raising a child is not easy, everything about her upbringing is left to me, so while in school, I used to save my money so I could cater for her" she added.
After secondary school, Abrefi decided to start her own business
"It is a bit different since I started working, now I can pay her fees and buy anything she asks for but it's still difficult"
"Sometimes when I tell my friends about my struggles they advise me to go for sugar daddy or date a rich man, but me I have decided to stay away from men…me being pregnant at 14 has really thought me a great lesson" she added
Regrets
The feeling of wishing to have done things differently in the past is one that sticks with a lot of teenage mothers.
" If I could turn back the hands of time, I wouldn't have associated myself with the kind of friends I had, I really regret," she said.
Abrefi has relocated to Accra where she runs her ballon and hairstyling business, her 7-year-old child, Olivia, is with her parents in Kumasi.