Today marks the eighth anniversary of Castro's disappearance
It was an evening of anguish for Hiplife fans as one of its legends, Theophilus Tagoe, popularly known as Castro was reported missing on July 6, 2, 2014.
Castro disappeared 8-years ago together with Janet Bandu while cruising on a jet ski at the Ada Estuary while on holiday with the Gyan brothers.
Reports of his death remain sketchy, it is widely believed that his jet ski capsized in heavy surf while cruising on the Ada Estuary with Janet Bandu, believed to be his girlfriend. The jet ski was recovered on the same day of their disappearance but their bodies despite diligent efforts by family and the Ghana Police Service have not been found.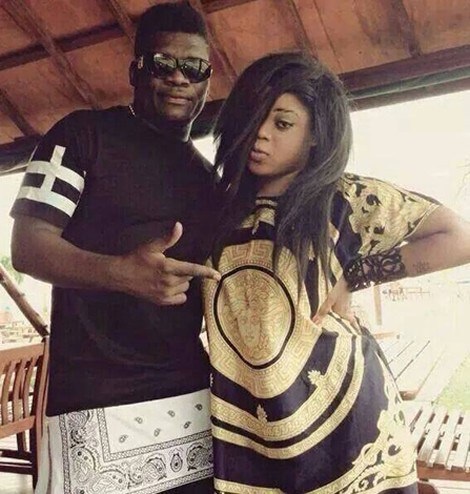 Last year, he was officially declared dead by a court according to Section 33 of Ghana's Evidence Act which states that if a person has not been heard of for seven years despite diligent effort to find that person, he would be presumed dead.
A mini-concert was held after the declaration in Takoradi in his memory, the concert saw musicians including KK Fosu, Kofi Kinaata, Nero X, and Fameye, among others, gave a rendition of memorable songs of the legendary musician.
BACKGROUND
Recounting events surrounding Castro's disappearance, former captain of the Black Star, Asamoah Gyan said,  "That was the first time they went to Aqua Safari and that in the previous years, they went to Akosombo. That particular year, the yacht at Akosombo was broken down so they decided to go to Ada. Before going to Ada, they called to find out if they could get a bigger yacht because, their friends always organized to bring their lady friends so as to make the party fun, so they were told they could get two yachts at Ada. Castro called me a week before I returned to Ghana and said he may not be able to go with us since a friend of his was bereaved, and he had to attend the funeral in Kumasi.
He continued, "A day before we went to Ada, he [Castro] came to my house and said he was on his way to Kumasi and would not join us. But whilst we were on our way to Ada, on the Accra-Tema motorway, we received a phone call that "Under" [Castro] wants us to wait for him. We parked at a fuel filling station where a crowd gathered to catch a glimpse of me. I later got the inclination it was destined to happen because he was initially not part of the trip. When we got to Ada, everything went fine. We were to spend three days. We started using the Jet Ski on the second day"
Theophilus Tagoe was born in 1982 to Mrs. Lydia Tagoe and Mr. Coffie. Castro spent his early years and some part of his adulthood in Takoradi where he hails from.
Castro started his musical career at a very tender age due to his love for music. He later moved from Takoradi to Accra to concentrate on his music career since Accra is thought to be where a musician can easily make a breakthrough.
Professionally, Castro joined mainstream music in 2003 when he released his debut album 'Srade nam'. 'Srade nam' became an instant hit in Ghana. Its popularity and the lyrics that made up the song drove musicians like Tripple M to record cover versions of it.
In an era where the music business was not lucrative and difficult for musicians to remain consistent, Castro was able to maintain that uniformity and came out with his second studio album – 'Toffee'. Much need not be talked about 'Sradenam' and 'Toffe'. The impact and the noise these two albums generated were felt everywhere in the country. Among the many musicians at that time, Castro stood out from the crowd because of his silky voice and his singing prowess.
Castro was a very good childhood friend of former Black Stars Captain, Asamoah Gyan. They recorded three different songs together.
He won the 2014 VGMAs Highlife Song of the Year for the song 'Odo Pa.'