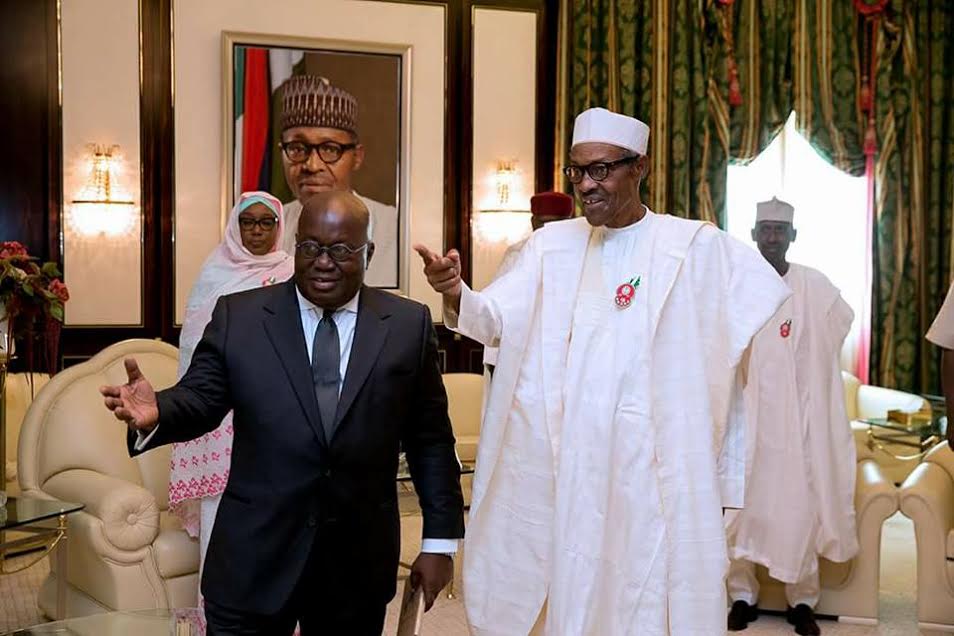 Togo crisis: ECOWAS lauds Nana Addo's 'tireless' mediation efforts
The Economic Community of West African States (ECOWAS) has commended President Nana Akufo-Addo for leading mediation efforts amid the political crisis in Togo.
President Akufo-Addo has been a key part of efforts aimed at resolving the political tension between the Togolese government and opposition parties for over a year.
President Akufo-Addo met the President of Togo, Faure Gnassingbé, again on the political crisis in November.
Addressing the 54th Ordinary session of  ECOWAS, Chair of the ECOWAS Authority of Heads of States and President of  Nigeria, Muhammadu Buhari, expressed the gratitude of the Community to the Ghanaian leader for championing the campaign for political stability in Togo.
"I wish at this juncture to pay special tribute to his excellency Nana Akufo-Addo and the ECOWAS facilitators in the resolution of the Togolese political crisis; for their tireless endeavors towards a peaceful settlement."
President Buhari also lauded the "significant progress made" towards the resolution of the political and institutional crisis in Guinea Bissau.
The UN has warned of a new political crisis in Guinea-Bissau over delayed legislative elections.
Legislative elections in Guinea-Bissau were scheduled for November 18 but were postponed by technical challenges.
The country's President, Jose Mario Vaz issued a decree, setting March 10, 2019, as the new election date.
Background to Togo crisis
A number of protests have been staged in Togo by opposition parties who are calling for the country to return to the use of the 1992 constitution which imposes Presidential term limits.
Faure Gnassingbe has been in power since 2005 after the death of his father, General Gnassingbe Eyadema, who ruled Togo for nearly 50 years.
The anti-Gnassingbe protests over the last year have seen hundreds of thousands of people take to the streets across the country, resulting in some deaths and numerous injuries.
The demonstrations were started by the main opposition PNP and CAP 2015, a coalition of five smaller opposition parties before expanding to 14 parties
The 14 parties decided to suspend all forms of protests and demonstrations aimed at forcing Faure Gnassingbe to step down in March 2018.
This was following a meeting between President Akufo-Addo and representatives of the government in Togo.
Source: citinewsroom