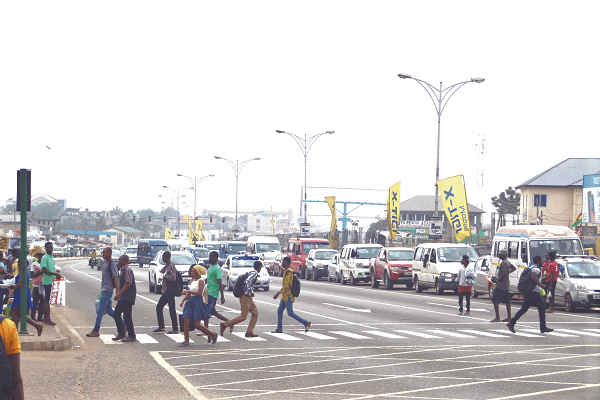 Top 10 spots you're likely to get knocked down this Christmas
No matter how much you try to be cautious on the road, you are most likely to be affected by another person's carelessness.
Pedestrian knockdowns like many other accidents cannot be underrated.
Statistics from the National Road Safety Authority has shown that a total of 2,418 pedestrians were knocked down this year between the period of January to October.
An average of this figure from the NRSA reveals eight pedestrians get knocked down each day on the country's roads.
The data further reveals that on the average two pedestrians die from such knockdowns.
In the data provided, Accra recorded the highest number of knockdowns.
Here are the areas in Accra which recorded the highest number of knockdowns in Accra.
And in fact, you should exercise some extra caution during this festive season when you find yourself at any of these hot spots.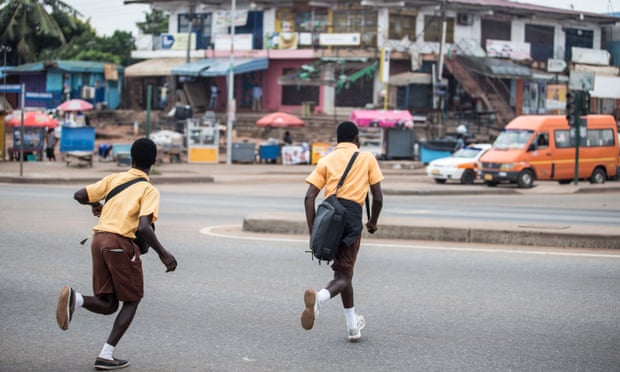 #1 Tesano
This area topped the list of pedestrian knockdowns with a total of 115. The alarming figures were recorded along the Circle- Achimota -Ofankor highway.
It also caters for the notorious N1 Road where pedestrians cross the expressway with no regard for personal safety. Countless people have been knocked down at Abeka, Lapaz, Las Palmas and Nii Boi Town junction crossings.
Many of you who ply this stretch of town can attest to the fact that both drivers and pedestrians often fail to comply with road safety regulations.
On this road are some of the ills of road transport in Ghana—faded road markings and zebra crossings, broken down traffic lights and careless driving.
#2 Airport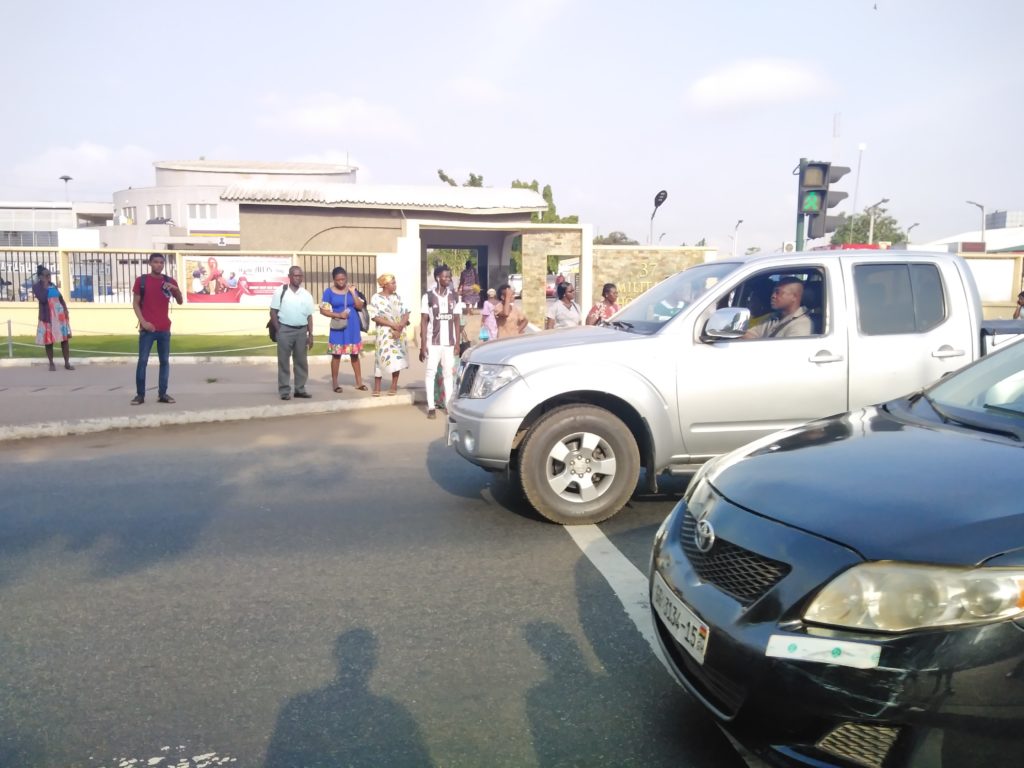 While others may be shocked that the Airport area came second on the list, I bet others won't be.
The Airport residential, which is one of the plush areas in Accra, came second on the list after recording 104 knockdowns.
The major road in this Police jurisdiction is the stretch from the 37 Military Hospital to the Accra Mall.
Given that it is the hub for street hawking, it is not surprising the knockdowns are high.
Then some recalcitrant pedestrians refuse to use footbridges and put their lives at the mercy of speeding drivers.
#3 Odorkor
This area is one of the busiest in the Nation's capital. It came third with a total of 76 knockdowns between January and October.
The next time you use this very busy side of town either as a driver or a pedestrian, ensure you obey all road safety regulations to avoid a hit.
It is also notorious for commercial riders who have little respect for road traffic regulations.
Part of the N1 Road, the Mallam Interchange and Kwashieman are under this Police jurisdiction.
#4 Kpeshie and Adenta
Kpeshie and Adenta are tied up at the fourth position with seventy-three (73) knockdowns.
These two areas have highways located within them.
A quick reminder is the 2018 riot which happened at the Adenta barrier when a Senior High School student was knocked down and killed by a speeding vehicle.
The residents, who could no longer keep count of the number of persons killed on that stretch, demanded that footbridges be constructed on the highway to reduce the knockdowns.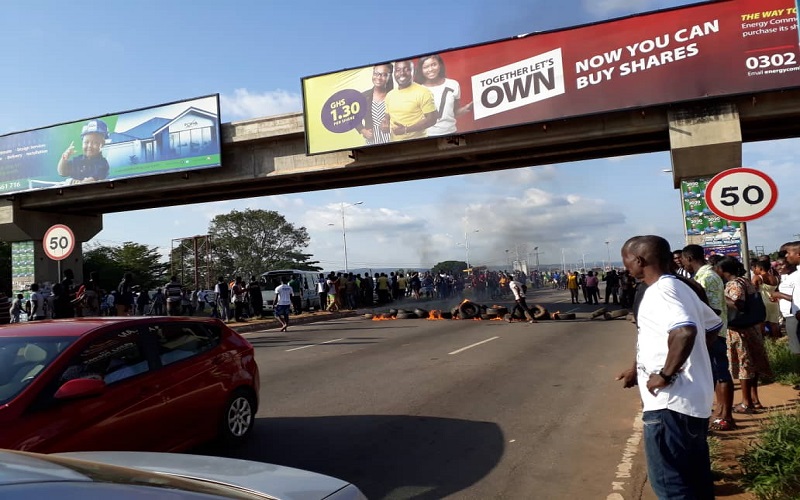 Even after the footbridge was constructed, the residents turn a blind eye to the structure and continue to cross the highway.
If you live along this stretch, do well to make good use of the footbridge provided to avoid being a casualty.
Any user of the La-Nungua road will tell you that it is a dangerous road. One that is filled with many hazards. Whether it is Okada rider, faded road markings, unmarked routes, you simply have to keep your eyes open to be alive.
#5 Central MTTU
We all will agree that this area is the busiest part of Accra. The struggle for space or even the human traffic in that area alone is a tale on its own.
All kinds of trading activities happen on that side of town and it occupied the fifth position with forty-nine 49 knockdowns.
Even worse is the hawkers who have taken over pavements, compelling pedestrians to walk on the shoulders of the road.
This is at the full glare of city authorities and the police.
Almost 50 knocks down are not surprising for an area that covers route including the Graphic Road, Accra central, Tudu, among others.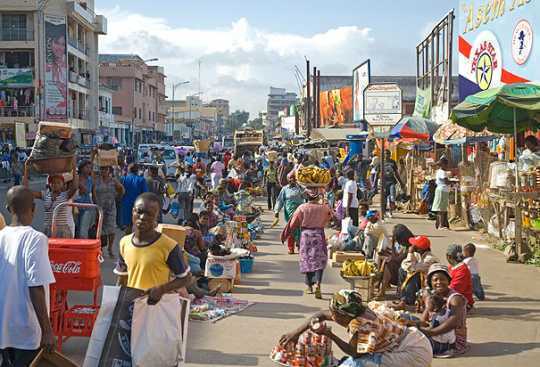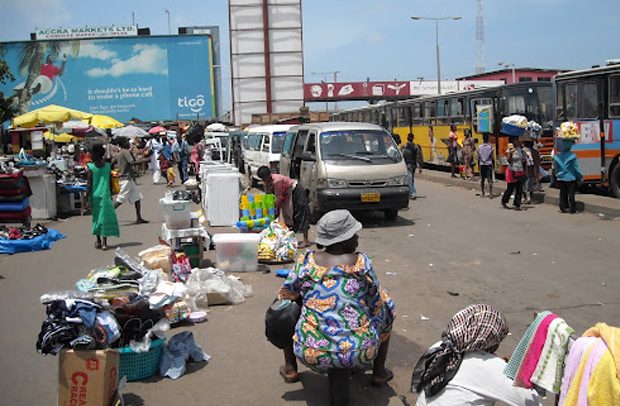 #6 Nima
Nima occupied the sixth position among areas with the highest knockdowns.
The area recorded  42 knockdowns between January and October this year. Nima has arguably the highest human to motorcycle ratio in Accra.
Apart from that, the Nima and Kanda highways also have so reckless drivers, who drive beyond the limits in this densely populated area.
So watch left, right and left again before you cross these roads. Don't be an accident statistic.
#7 Ministries
I hope I did not surprise you here also with the area. Being an area which hosts all the ministries, departments and agencies, one would expect that there will be some caution and respect for road safety regulations.
Well, the statistics paint a different picture. 37 pedestrians were knocked down within 10 months.
The Atta Mills Highway runs through this jurisdiction. It is a road with one of the highest illegal motorbike patronages as civil servants and court patrons use Okada to avoid the city's congestion.
#8 Korle bu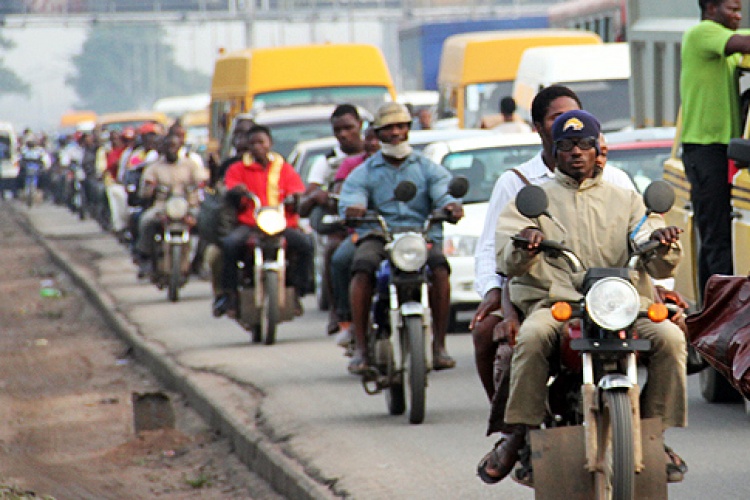 The ever-popular area in Accra took the eighth position after it also recorded 34 pedestrian knockdowns.
This area is one of the hubs of illegal motor riders, popularly known as Okada. Right in front of the Korle Bu Teaching Hospital, they jostle for passengers.
Add that to recklessness on the part of commercial drivers and its an explosion of knockdowns that either kill or maim pedestrians.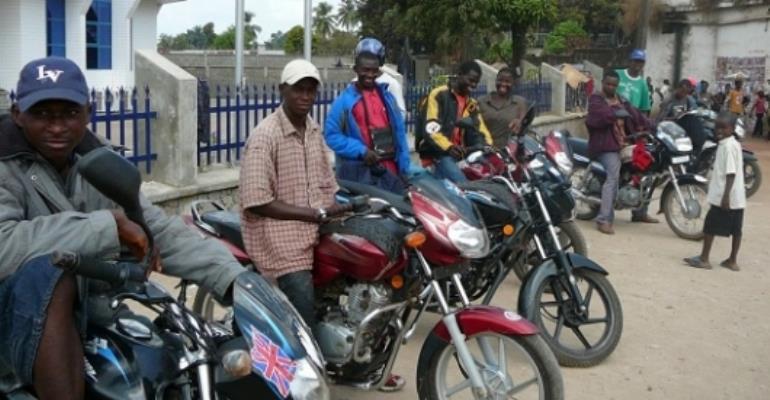 #9 Dansoman
Mention this area and we can find 1001 pubs and grills suitable for a perfect Friday night.
This area is quite synonymous with parties but not as much as other areas.
However, it appeared on the list of areas you must be cautious during this festive period.
This is because it recorded thirty-one 31 knockdowns in just 10 months.
#10 Kaneshie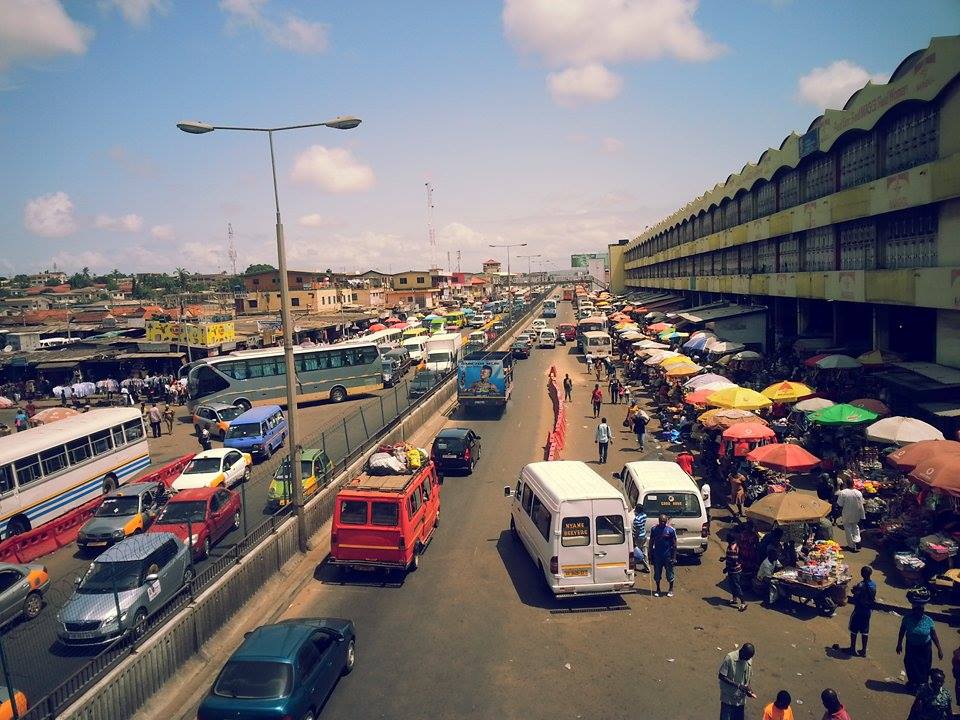 The last on the list is Kaneshie. It houses the popular Kaneshie market.
This vicinity occupies the tenth position after it recorded 28 knockdowns.
Anywhere you put a market, add commercial vehicles and Okada rider, one thing is likely to happen—accident, more specifically knockdowns.
There you have it. The next time you use any of these roads, be sure you don't add up to the statistics. We need you alive now and is it possible to say forever?