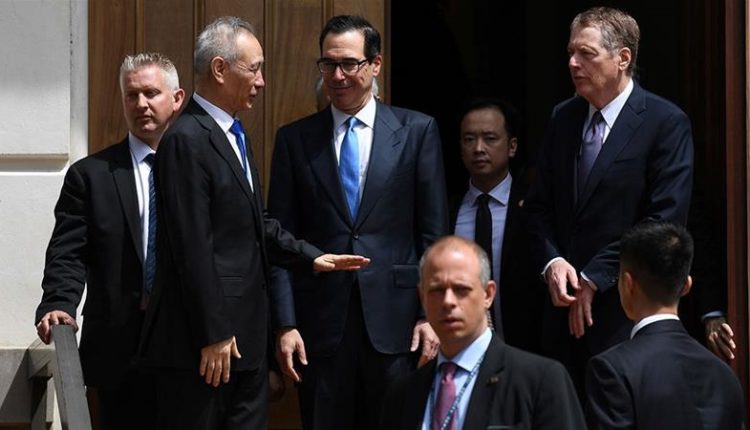 United States President Donald Trump said on Wednesday the US had agreed to delay increasing tariffs on $250bn worth of Chinese imports from October 1 to October 15 "as a gesture of goodwill."
Trump said the postponement came "at the request of the Vice Premier of China, Liu He, and due to the fact that the People's Republic of China will be celebrating their 70th Anniversary."
The tariffs were set to increase to 30 percent from 25 percent on the goods.
Chinese trade deputies are expected to meet their US counterparts in mid-September in Washington before ministerail meetings in early October in the US capital, involving Chinese Vice Premier Liu He, US Trade Representative Robert Lighthizer and US Treasury Secretary Steven Mnuchin.
The delay could enable talks to take place before the tariffs kick in.
On Wednesday, Trump also said that he welcomed China's decision to exempt some US anti-cancer drugs and other goods from its tariffs.
Stock markets in Asia rose on the news in early Thursday trade, as the concessions came days before a planned meeting aimed at defusing the escalating trade war between the world's two largest economies.
China's decision to exempt some US goods was a "big move" by Beijing and a positive gesture before trade negotiators from both countries meet in Washington, Trump told reporters at the White House.
China on Wednesday announced its first batch of tariff exemptions for 16 types of US products, including some anti-cancer drugs and lubricants, as well as animal feed ingredients whey and fish meal, according to a Ministry of Finance statement on its website.
"They made a couple of moves … that were pretty good," Trump said at an unrelated event on vaping. "I think it was a gesture, okay? But it was a big move."
Trump said he hoped to reach a trade agreement with China following more than a year of tit-for-tat exchanges of tariffs that have roiled global markets.
"I deal with them and I know them and I like them," he said. "I hope we can do something."
Asian stocks rose on Thursday, while China's yuan currency was also up 0.27 percent in offshore trade, as investors hoped for a thaw in US-China trade frictions.