Two drown in a stream at Aduamoa
Two persons have drowned in a stream at Aduamoa, a community in the Kwahu East District of the Eastern Region.
The two have been identified as 40-year-old Ernest Antwi, a mobile money vendor, and a 14-year-old believed to be mentally challenged.
According to an eyewitness, Ernest had gone to the stream to wash his car when he saw the 14-year-old drowning.
In an attempt to rescue him, Ernest drowned with the teenager.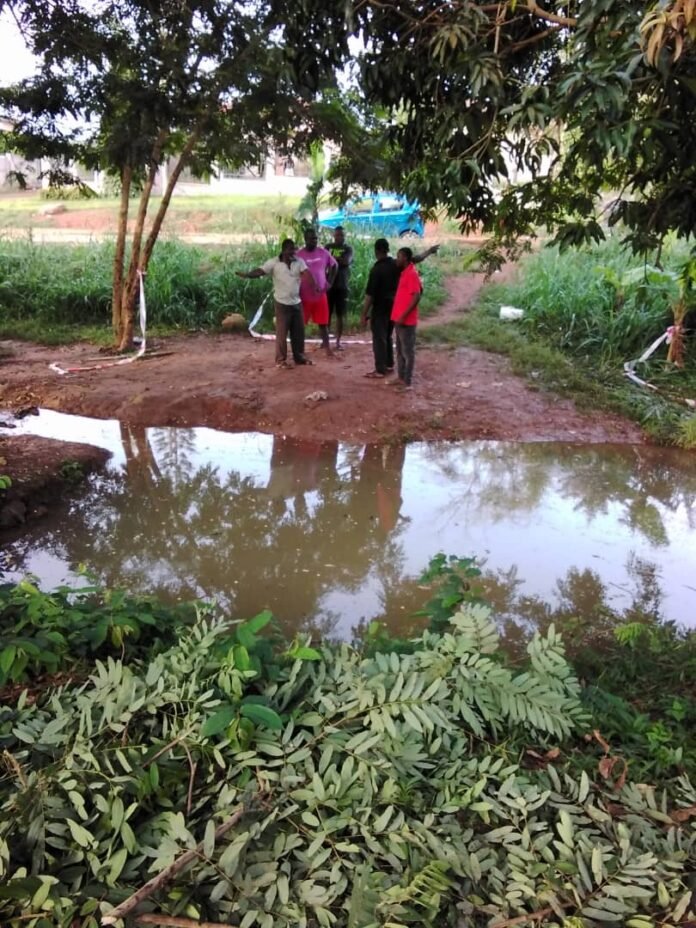 The incident, which happened on Saturday, March 27, 2021, threw the entire community into a state of mourning.
The bodies of the deceased persons have been retrieved and deposited at the morgue.
Assembly Member for the area, Osei Bonsu said so far, four lives have been lost in the stream since 2015.
Other drowning incidents
This latest incident comes barely two weeks after six persons drowned on the Volta Lake in the Biakoye District of the Oti Region.
The six made up of four females and two males were reported to have drowned after a canoe they were traveling in, overturned.
The police in the area who confirmed the incident said efforts by some fishermen to save the victims proved futile.
Four others who were on the canoe, however, managed to swim to safety when the incident occurred.
On Sunday, March 7, 2021, at least 20 teenagers drowned at a beach in Apam.
The incident happened at about 5 PM.
The Apam District Police Commander, DSP Moses Osakonor, who gave a chilling account of the incident, said the teens sneaked to go swimming, disregarding the ban on beach activities in an effort to curb the spread of COVID-19.
According to a police report, while the children were swimming, a high tide swallowed them up.
The timely intervention of a Good Samaritan saved the lives of two of them as they were rescued and sent to the St. Luke Hospital to be attended to.
The search party immediately jumped into the sea in an attempt to retrieve the bodies throughout the night but it was unsuccessful as they did not find other bodies either dead or alive.
Luck smiled on the team on Monday morning (7 am) as the dead bodies of four of the teens were retrieved.
Three hours later, the search team again retrieved three bodies. The total number of bodies retrieved as of Tuesday morning is 12 with two females and 10 males.