UK elections: Two Ghanaian women win seats for Labour
Two Ghanaian women have been elected MPs, winning their seats on the ticket of the Labour party.
Abena Oppong-Asare won the Erith and Thamesmead Constituency with 48 per cent of the votes and a majority of 3,758.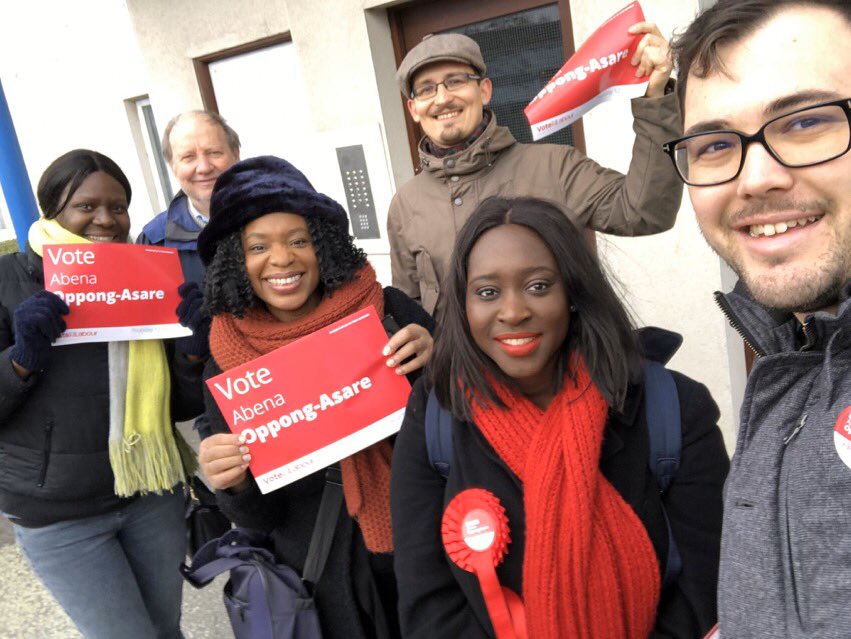 She basked in the glory of the moment with a tweet:
Thank you very much to everyone who voted for me to become the @E_TLabour MP. Also thank you to everyone that rallied behind me – working their socks off to make this possible. There are soo many unsung heroes who helped me fight to keep this seat red! 🌹 pic.twitter.com/RzvLSqrEqV

— Abena Oppong-Asare (@abenaopp) December 13, 2019

Bell Ribeiro-Addy won the challenge to represent the Streatham constituency after she secured 54.8 per cent share with 30,976 votes.
Ms Ribeiro-Addy had been Chief of Staff for Diane Abbott's, who was the Shadow Home Secretary and, is the longest-serving black MP in the House of Commons.
Ms Ribeiro-Addy as reported by swlondoner.co.uk said: "One of the things I'm proudest of about Streatham is its diverse and rich community and I will not stand for anyone being attacked by bigotry."
Ms Ribeiro-Addy has thanked the party for giving women and ethnic minorities a genuine chance in the UK elections.
She was elected last November as the Labour candidate for Streatham, replacing  Chuka Umunna who defected to the Liberal Democrats.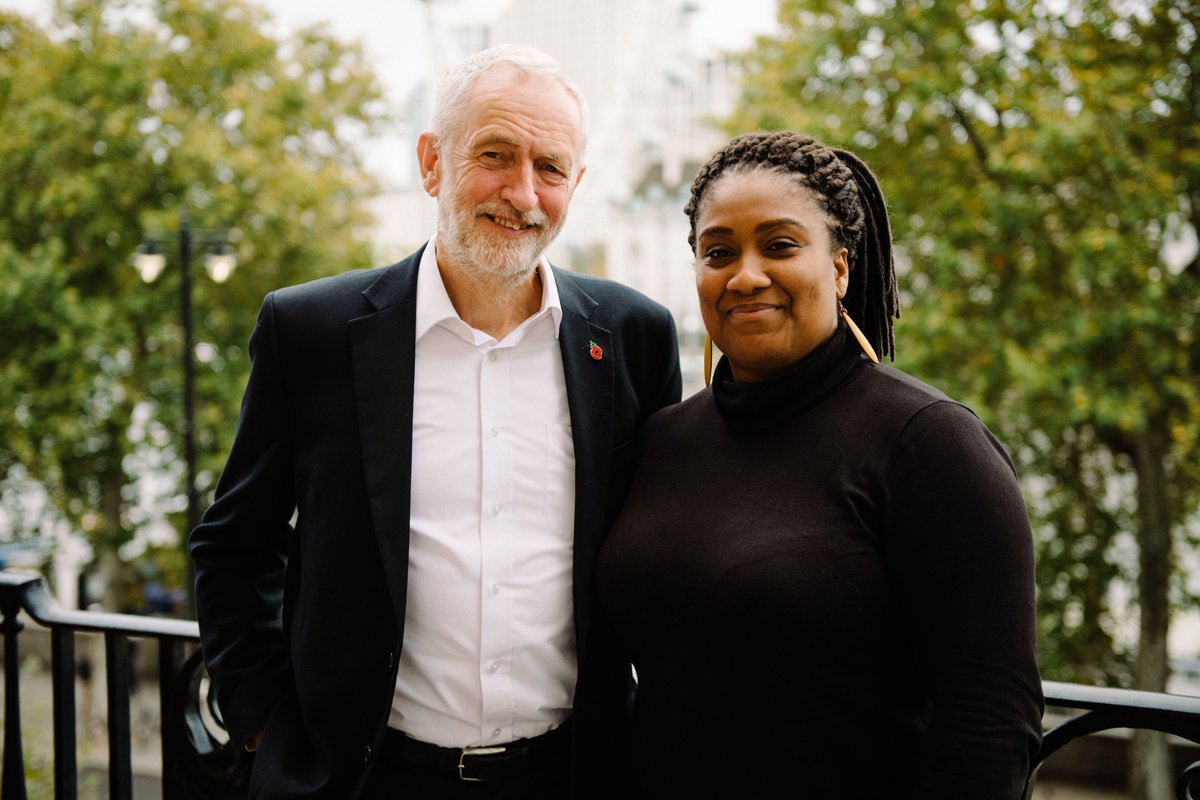 Photo: Labour leader Jeremy Corbyn and Bell Riberio-Addy 
Abena Oppong-Asare takes over from Labour's Teresa Pearce who was the constituency's long-standing MP, winning the seat in the last three elections.
But she stepped down ahead of the 2019 polls.
She couldn't hide her joy in a tweet:
Thank you everyone, I am so humbled to have been elected as the MP for my home, Streatham 🌹 pic.twitter.com/qzAWdenAqQ

— Bell Ribeiro-Addy (@BellRibeiroAddy) December 13, 2019

Abena studied Politics with International Relations BA (Hons) at University of Kent, and also attained a Master's degree in International Law with International Relations at the same university.
Abena Oppong-Asare is the first black woman to be elected onto the Fabian Women's Network Executive Committee. She is a local councillor and has held the positions of Deputy Labour Leader and Shadow Cabinet Spokesperson for Education at Bexley Council.
She works as a researcher for the London Assembly Labour Group focusing on equalities. Prior to this, she worked in Parliament for high profile politicians.
Both seats have been safe seats for the Labour Party. But Labour party's share of the votes dropped in both constituencies.
The Labour party suffered a defeat in the general elections losing 59 seats and finishing with 203. The Conservatives won 365 seats.
Two other Ghanaians men won their seats for the Conservative party.
Adam Afriyie was announced the winner of the Windsor seat, retaining it confidently by 31,501 votes. He was first elected at the 2005 general election.
He is the son of an Engish mother and a Ghanaian father and was born in Wimbledon, London.
Conservative MP Kwasi Kwarteng also comfortably held on to his Spelthorne seat for a fourth time by more than 18,000 votes.
The former Brexit minister gained 29,141 votes compared to 10,748 of his nearest rival, Labour's Pavitar Kaur Mann.
Mr Kwarteng has been Spelthorne's representative in Parliament since 2010 and said he was "hugely honoured" and "proud" to have won by his biggest majority so far in the borough.