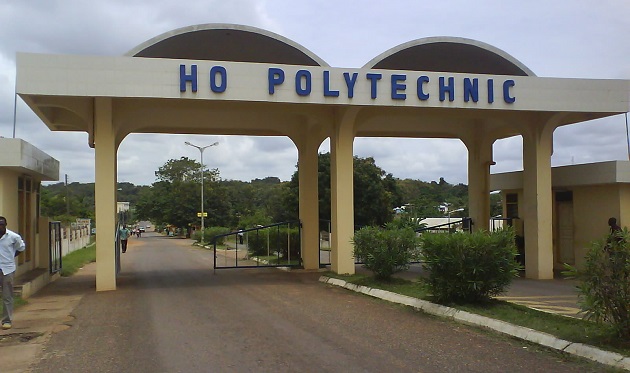 Update: Cynthia did not explore all options available – Ho Poly
The Acting Dean of Students at the Ho Technical University, Francis Ampiaw, has refuted claims that the university prevents students owing school fees from attending lectures.
Mr Ampiaw said the school only stops students owing fees from writing exams.
This was after theghanareport.com had reported on a level 100 student, Cynthia Doe, struggling to raise GHC1740 for her admission fees.
"We have a facility for students like Cynthia, but she did not avail herself to know the possible funding sources available for her," he said.
According to him, there is a bursary available to students who have difficulty paying their fees, but it is only accessible in the second year.
"You have to register first before you are considered as a student… because there must be proof you are a student in order to be offered assistance", he added.
But Cynthia's pastor, Charles Delali Adjei, who supported her with a part-payment of GHC500 for the fees, said the school official's response was merely a damage control statement.
He explained that the school's rebuttal is typical of authorities shutting the stable door after the horses have fled.
He told theghanareport.com that Ho Technical University did not seem interested despite its knowledge of Cynthia's situation.
"If there were other options, they would have told the poor student. I suspect they might just be pushing her into student loan offers," he added.
"What Mr Ampiaw is saying is just PR gimmicks just to save the face of the school because if that option was there, I think it would have been communicated long ago."
"Besides, if the bursary is available in the second year, then it will not be enough for the situation. In fact, I don't know what he is talking about," he stressed.
"In fact, I was not the one who pays for her, it was a former dean of students of the school who paid, and the only information the man communicated to her, as far as I am concerned, was that if she doesn't pay the rest, they will terminate the admission."
Meanwhile, after the publication, your news portal has received loads of messages from our readers expressing interest in paying for her fees.
Your news portal will keep you updated on the outcome of all the offers.