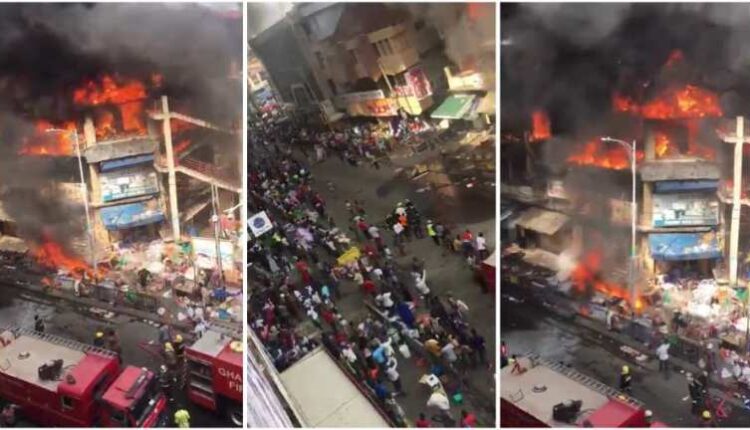 Video: Fire sweeps through Makola Market
Traders and buyers at the Makola Market are scrambling for safety as the country's busiest business center goes up in flames.
In a viral video on Facebook posted July,5,2021, thick smoke is seen emanating from a store opposite to the Georgina Stores Complex close to the Makola Shopping Mall 2.
According to traders, the fire started around 9:30 am on Monday morning on the second floor of a  three-storey building.
The cause of the fire is unknown but at the time of filing this report, officers of the Ghana National Fire Service had visited the scene and making frantic efforts to extinguish the fire.
More soon…