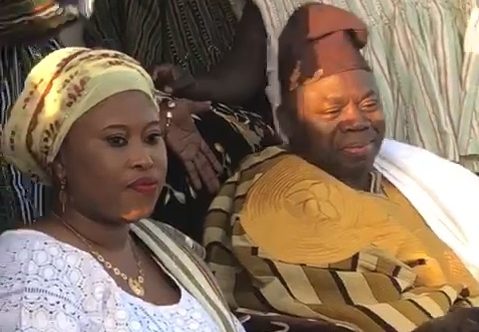 Video: Stanbic MD Alhassan Andani gets third wife
Managing Director of Stanbic Bank, Pishigu Lana Alhassan Andani has been spotted with his new wife at a ceremony during the recently organized Damba festival in the Northern region.
Fanned and feted, "Komlana" (the name describing a chief's new wife) was seated in the regal company of her husband who was enskinned chief of Pishigu in the Northern region in May 2018.
The accomplished banker,  was joined by his two wives who were seated close to the latest addition to the Andani household.
Watch video below: