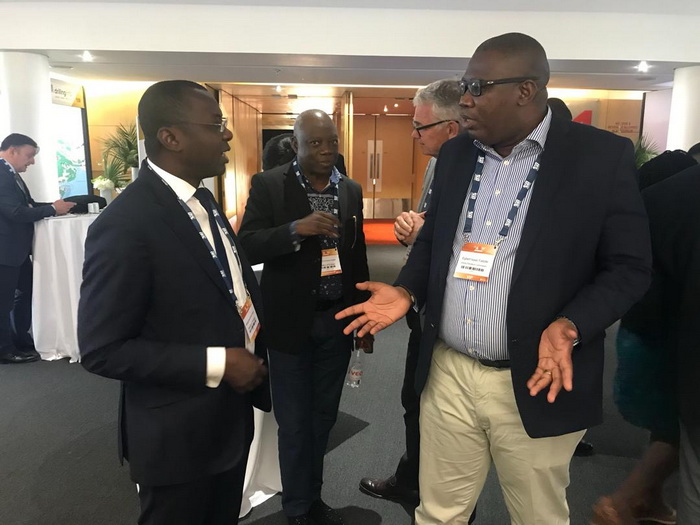 We are committed to key drivers and the legal framework – Egbert tells investors
The Chief Executive Officer of the Petroleum Commission, Mr. Egbert Faibille Jnr., has assured prospective investors interested in Ghana's oil and gas upstream of the country's commitment to key drivers and legal regimes that will ensure mutual benefit for all.
Speaking at the 25th Africa Oil Week in Cape Town, South Africa, on Thursday, November 8, 2018, on the topic the Future of African Exploration and Production as well as the creation of future business models, the CEO said the government was focused on the creation of an enabling environment and policy reform to link projects to direct foreign investment.
Win-win situation
The country, he said, would ensure a win-win situation, with the current improved fiscal terms, which he said is about the best in the West Africa sub-region. There is also an assurance of a robust legal framework, transparency and security for investors within the country's upstream sector, plus a perfect ambiance for general investment.
"With the country's pedigree, it is obvious that investors who enter the country's space would never have any regret at all as the country is committed to its laws to ensure the creation of the perfect ambiance for business," he stressed.
"We want investors to note that as we move to the next level, one of the things we are sure about is the certainty in our laws and regulations. We want people who come into our country to be firm in their thoughts and action that we are not a nation of men who think what the laws should be."
"We are a nation of men who are very firm in dispensing the law, fair and firm in ensuring that the right things are done. We believe that the hydrocarbon which has accumulated over a hundred-million-years, which we hold in trust for generations to come is subjected to prudent and intergenerational management", he said.
Generational values
As managers of the resource, he said: "We have no business in depleting it without a conscientious and sustainable approach to ensuring that today, value is created for generations yet to come."
He said currently, energies are directed at ensuring sustainability in the industry and the creation of global values for the future, the Commission and other stakeholders.
Egbert Faibille said the Commission believes that it is only good local content policies and their implementation that would engender the shared values and prosperity between the investor community and the host country.
source: graphic online