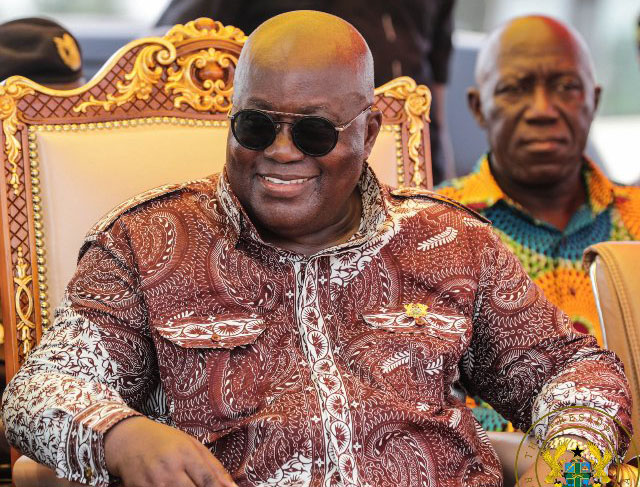 We are working towards legislation for compulsory SHS
President Nana Addo Dankwa Akufo-Addo has hinted that his administration was working towards making senior high school (SHS) education compulsory.
Consequently, he said work on the necessary legislation for that move was underway.
Currently it is only basic education which is compulsory under the Free Compulsory Universal Basic Education (FCUBE) policy.
In an address at the Ga Central Municipal Assembly Thursday morning, as part of his Greater Accra Regional tour, President Akufo-Addo insisted that a focus on human resource development is what would help to push the nation's development agenda forward, and not the reliance on natural resources such as gold, diamond, timber and oil.
He said it was for that reason why his government introduced the Free SHS which has allowed over 300,000 more children, who would have missed school, to gain access to education at the senior high level.
President Akufo-Addo commissioned a newly constructed municipal assembly office complex and a school complex constructed by the Municipal Assembly in the Anya Sowutuom constituency.
He said opponents of the free SHS initially said its implementation was impossible, but were now saying that they would review it and wondered what kind of review a party that opposed the policy would engage in, if not to scrap it.
President Akufo-Addo said it was his intention to increase his votes and widen the gap between himself and the opposition candidate quite against the one million difference witnessed in the 2016 presidential election.
He said he was sure of achieving that because of the works his government was undertaking.
He said his detractors had claimed that his manifesto promises were not attainable and were lies just to win the 2016 votes, but by the grace of God, the realisation of the free SHS, one district one factory, one constituency one million dollars, one village one dam among others would widen the votes in the 2020 polls.
source: Graphic Online