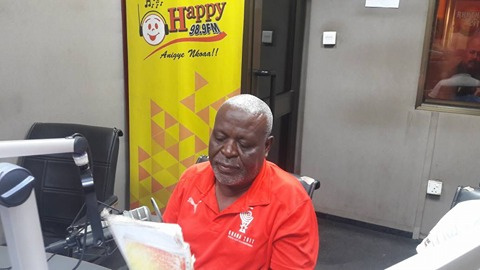 We should all take the blame for Ghana's failure at AFCON – Kofi Manu
The postmortem of Ghana's woeful performance at the Africa Cup of Nations (AFCON) 2019 has seen people blaming the head coach, Kwesi Appiah.
A lot of people are already calling for the head of the coach after Tunisia defeated Ghana in round 16 of the competition.
Reacting to the call of the fans, veteran football administrator, Kofi Manu popularly known as  'Blue Boy' rejected the outcry of the fans by insisting that everyone deserved to take the portion of the blame for the team's disastrous performance.
"People are preaching against Kwesi Appiah whereas what happened is not solely his fault, but it includes all.From the presidency to the last supporter, all of us should be blamed. If we are dissolving, then it should start from the presidency to the last supporter" ," he told Ashh FM Sports.
"When we say a team, then we don't refer to only the playing aspect, we have management, technical and the main actors who are the players," he added.
The last time Ghana won the African Cup of Nations was 1982 in Libya.