We will sue EIB's Adeti for malicious prosecution – Shaanxi Mining PRO
EIB's Upper East regional correspondent, Edward Adeti
The Shaanxi Mining company has threatened to hit hard at EIB's investigative journalist, Edward Adeti.
This time, Mr Adeti will have to contend with a malicious prosecution suit.
"We have been maliciously prosecuted so there are a number of options available to us as a company. Of course, we will sue him for malicious prosecution," the company PRO, Maxwell Wooma said.
It appears Starr Fm's Upper East regional correspondent woes in court is far from over, with another suit knocking on his door.
The company's stance was buoyed by a Bolgatanga Circuit Court's decision to throw out a bribery case against the Managing Director of Shaanxi Mining, Charles Taleog Ndanbon and two others.
The three accused persons were dragged to court in April 2019 for abetment and attempt to bribe a journalist to bury a story.
However, on August 11, the Bolgatanga Circuit Court acquitted and discharged the three accused persons over what it said was Mr Adeti's inability to prove that the 'gift' he received from the company was a bribe.
Following the court's ruling, Mr Wooma, who was also one of the accused persons,  explained why the mining company intends to take a court action against the reporter.
"The prosecution had tried making a case against us that we abetted the crime of bribing. Our lawyers too were of the opinion that this particular charge could not hold for the complainant because he happens to be a private person.
"He also works for a private organisation and so the charge of bribing a public official or juror cannot apply to the person of Edward Adeti, who is a private journalist, therefore, [our lawyers] entered a submission of no case.
"This journalist has enjoyed more than 10 years of friendship with the MD [Charles Taleog Ndanbon] to the extent that he previously solicited for funds from the said Charles to establish a website, we will sue him," he said in a Citi FM interview.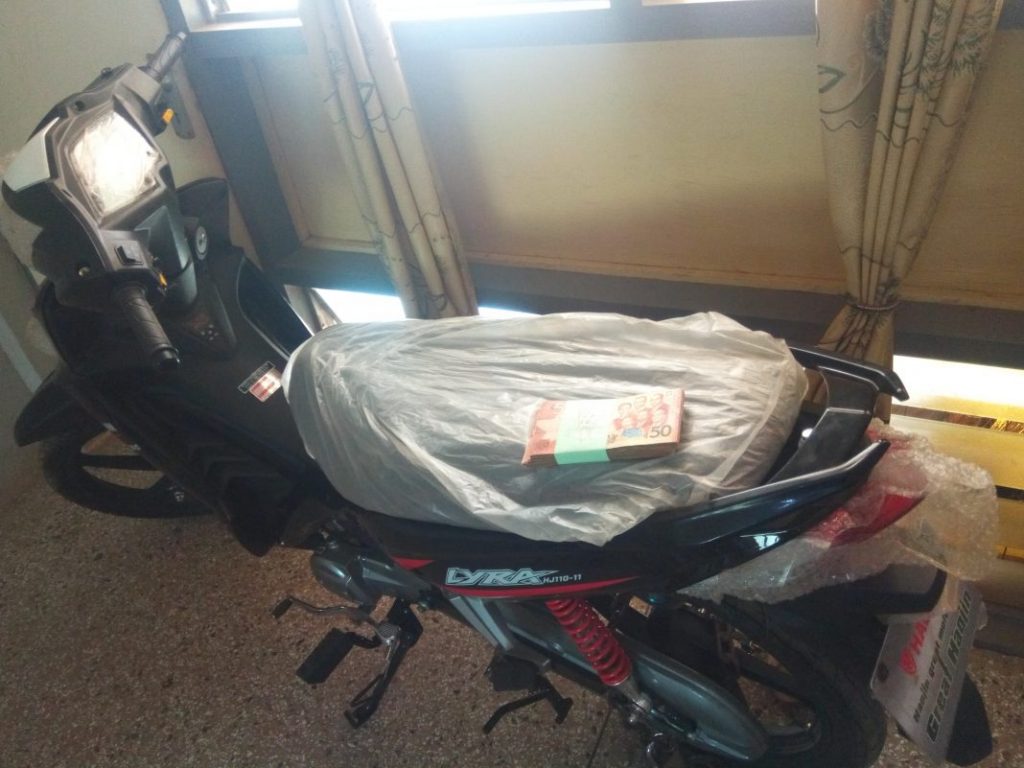 Meanwhile, the investigative journalist said he is disappointed at how the police prosecution handled the case leading to its dismissal in court on Tuesday.
"It wasn't my case, this was the Republic vrs Charles Ndanbon and the two others. I was called in as a witness. I remember the judge saying that the case failed because the police did not package their case well.
"Since the accused persons claimed the items were given to me as 'gifts', where in Ghana will a media man be given GH₵5,000 and a brand new motorbike at the time when an investigation was going to expose the company.
"I am disappointed that all those recordings were not played in court," he said.