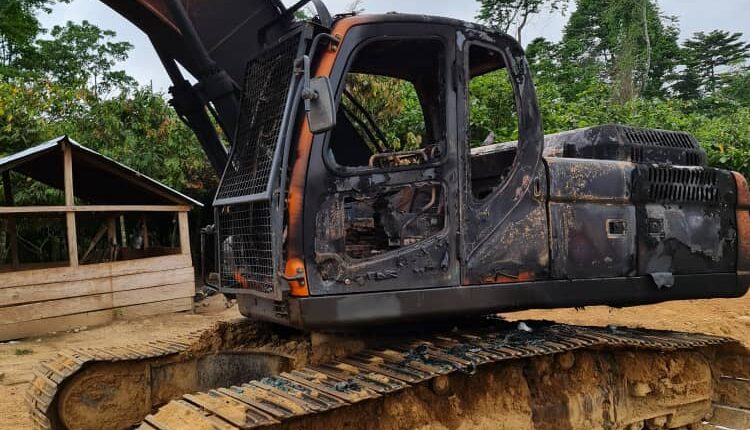 We'll Continue To Burn Excavators Used For Illegal Mining – Abu Jinapor
Minister of Lands and Natural Resources Samuel Abu Jinapor has justified the government's decision to burn excavators and other mining equipment used for illegal mining, popularly known as Galamsey.
The minister responded to a question by the MP for North Tongu Samuel Okudzeto Ablakwa, who asked the minister the legal and policy justification for the burning of excavators in the ongoing fight against illegal mining.
In response, the minister stressed that the action formed part of measures being taken to protect and safeguard the country's environment for posterity in accordance with the sacred duty bestowed on the government by the framers of the Constitution under Article 36(9).
"I will respectfully but forcefully contend that there is ample legal justification for the conduct of the government in decommissioning or demobilisation of excavators and Changfang illegally used to destroy our environment," he stated.
He said the use of heavy machines such as excavators for illegal mining near forest reserves and water bodies was an extraordinary problem that required extraordinary measures to deal with.
Samuel Abu Jinapor cited Article 36(9) of the Constitution, which formed part of "The Directive Principles of State Policy", which stated that "The State shall take appropriate measures needed to protect and safeguard the national environment for posterity and shall seek co-operation with other states and bodies for purposes of protecting the wider international environment for mankind."