YouTuber died because she showed off her pregnancy – Journalist causes stir
Popular Nigerian journalist, Kemi Olunloyo, says she knows how YouTube star, Nicole Thea died.
Kemi Olunloyo in an Instagram post blamed Nicole for her own death.
"Stop exposing your personal pregnancy life on social media. Not everyone is happy for you. This young pregnant media personality lost her life and the baby," she wrote.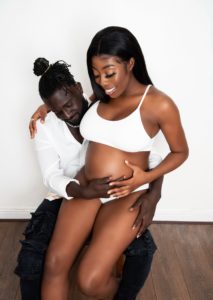 Nicole Thea and her Ghanaian lover, Global Boga, (whose real name is Jeffery Frimpong) were expecting their first child.
The 24-year-old expectant mom died with her unborn son Saturday morning.
"To all Nicole's friends and supporters, it is with great sadness that I have to inform you that Nicole and her son (she and Boga named Reign) sadly passed away on Saturday morning," a statement from the family read.
The statement further explained that Thea had pre-scheduled "a few YouTube videos" to upload on her channel before her death and that her partner, Global Boga, (whose real name is Jeffery Frimpong), had "made the decision to allow them to be aired."
The family asked for privacy, saying "our hearts are truly broken and we are struggling to cope with what has happened."
The cause of Thea's death is not known.
The former Youtube star was eight months two weeks pregnant.
Read the post below:
Some fans couldn't agree more with her.