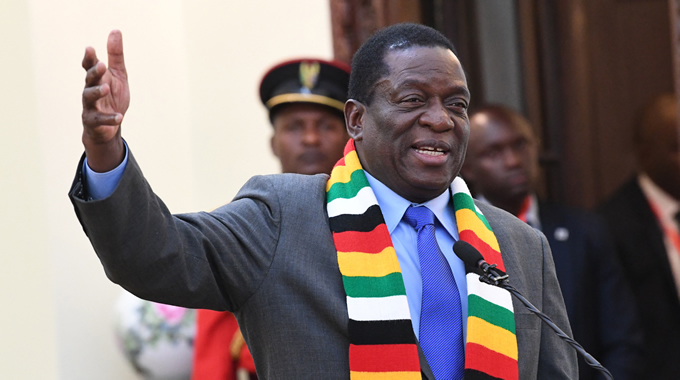 Zimbabwe 'excited to drill for oil' after new survey
Zimbabwe's President Emmerson Mnangagwa has announced the discovery of potential oil and gas deposits in the north of the country.
Australian mining firm Invictus Energy, in partnership with the government, is to determine whether commercial drilling is feasible.
An exploration well would be sunk by Invictus in Muzarabani district within two years, the president said.
Zimbabwe is experiencing its worst economic crisis in a decade.
Fuel shortages are a frequent problem and there are many power cuts.
"We have since been advised by Invictus that the findings are positive and point to oil and gas deposits in the area," Mr Mnangagwa said.
"The result as communicated by Invictus is an exciting development for our country."
Mines Minister Winston Chitando said the well, situated about 240km (150 miles) north of the capital, Harare, would be sunk at a cost of $20m (£15m), the Reuters news agency reports.
The mineral-rich country currently has no oil or gas production.
source: BBC