11 West African Presidents Violently Overthrown By Military
Military coup d'etats have become common among Africa's 54 nations since many gained independence from colonialists, with the latest happening in Gabon.
In the last three years, West Africa alone has experienced an alarming number of successful coup d'etats.
Mutinous militaries have overthrown democratic governments in nations like Mali, Guinea, Burkina Faso, and most recently, Niger.
The military overthrew the Nigerien government of President Mohamed Bazzoum on July 26, 2023.
The junta immediately dissolved the constitution, closed all institutional and shut all borders, attracting sanctions and possible military intervention from the Economic Community of West African States (ECOWAS).
In 2022, Burkina Faso was rocked with two military coup d'etats within months: January and September.
This raises several questions and worries concerning the peace and stability of the deprived region.
Why military coup d'etats and why West Africa?
Studying the trends, one can identify similar causes cited by the military juntas, such as corruption, mismanagement, ailing economies, power consolidation, dictatorship and acquiescence to colonialists.
These reasons have been the same or similar to the ones cited since coups in the region started in the 1960s.
The Ghana Report takes a look at some presidents of West African states that have been overthrown through military coup d'etats over the years.
On February 24, 1966, a military coup d'état led to the collapse of Kwame Nkrumah's administration.
Leaders of the coup included army officers Colonel E.K. Kotoka, Major A. A. Afrifa, Lieutenant General (retired) J. A. Ankrah, and Police Inspector General J.W.K. Harlley.
After his overthrow, Nkrumah took refuge from his close ally, Sekou Toure, the President of Guinea, who made him an honorary co-president of that country.
Dr. Nkrumah later died in Bucharest, Romania, in 1972, where he had been sent to receive medical attention for cancer.
He was a Togolese politician who served as prime minister, and then president, of Togo from 1958 until his assassination in 1963.
He came from the important Olympio family, which included his uncle Octaviano Olympio, one of the richest people in Togo in the early 1900s.
After graduating from the London School of Economics, he worked for Unilever and became the general manager of the African operations of that company.
After World War II, Olympio became prominent in efforts for independence of Togo and his party won the 1958 election, making him the prime minister of the country. His power was further cemented when Togo achieved independence and he won the 1961 election, making him the first president of Togo. He was assassinated during the 1963 Togolese coup d'état.
Nigeria's first democratically elected president was ousted in December 1983 by a group of senior military officers.
He took over power from military head of state General Olusegun Obasanjo in 1979, beginning the Second Republic of Nigeria.
In 1983, while serving as president, Shagari oversaw the mass deportation of West African immigrants, which largely affected Ghanaian workers in Nigeria.
The military group led by Major General Muhammadu Buhari that overthrew him described his government as inept and corrupt, citing widespread corruption and the country's ailing economy.
Hamani Diori was the first president of the Republic of Niger who took office in 1960. He was appointed to the position after Niger gained independence.
He gained an international reputation for his work as an advocate for African issues and a well-liked conflict mediator.
However, he was ousted in April 1974 by Lieutenant Colonel Seyni Kountche-led military.
He was accused of consolidating power by appointing his tribesmen, family and close friends to his cabinet.
Diori also gained extra authority by designating himself as the Minister of Foreign and Defense Affairs.
The junta further imprisoned him for six years and kept him under house arrest after his imprisonment.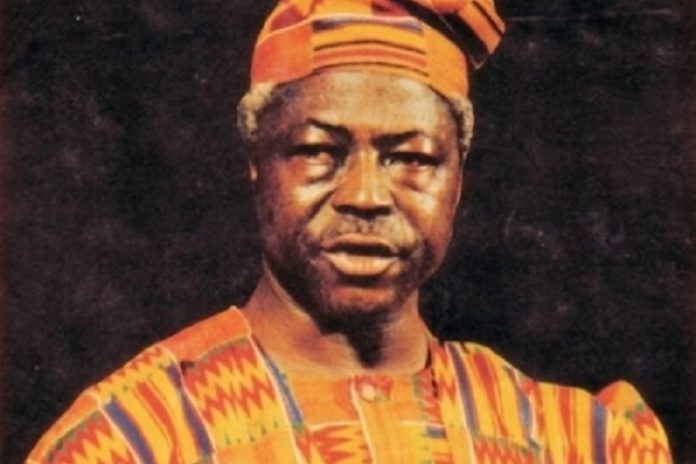 In September 1979, Dr. Hilla Limann took office as the President of Ghana. Two years later, on December 31 1981, he was ousted by Jerry John Rawlings.
He was the only president of the Third Republic of Ghana.
Again, in 1992, Dr. Limann once again stood as the candidate of the People's National Convention, a new party he founded, in the presidential election that year.
He came in third after he gained 6.7% of the popular vote in the elections.
Mahamane Ousmane presided over Niger as its fourth and first democratically elected president from April 1993 to 1996.
In January 1996, he was deposed in a military coup led by Lieutenant Colonel Ibrahim Bare Mainassara.
The military pointed to a disordered political situation as the reason for the takeover.
Ousmane refused to attend meetings of the Council of Ministers due to a rivalry with the parliament, although he was constitutionally required to do so.
During the fight to overthrow him, several soldiers and presidential guards were killed in the process.
On February 18, 2010, rebel forces stormed and overthrew Mamadou Tandja in a coup d'etat at a government meeting at the presidential palace.
This followed a constitutional crisis in 2009 caused by Tandja's efforts to remain in office beyond the initially scheduled end of his term.
He had been the president of Niger since 1999.
On June 27, 2009, President Tandja suspended the government and declared he would rule by decree.
General Salou Djibo led the coup and formed a military junta called the Supreme Council for the Restoration of Democracy (CSRD).
The junta later held elections in 2011, in which the opposition leader won.
Amadou Toumani Touré was the second democratically elected President of Mali, ruling from 2002 to 2012.
On March 21, soldiers led by Captain Amadou Sanogo launched a revolt against Toumani Touré's government, overthrowing him.
This was in protest of the government's handling of the 2012 insurgency in northern Mali.
The junta also accused President Touré of incompetence.
After staying away from the public for weeks, Touré reemerged to announce his resignation in accordance with an agreement brokered by the Economic Community of West African States (ECOWAS) to return Mali to constitutional rule.
In April of the same year, he went into exile in neighbouring Senegal and returned to Mali after five years in December 2017.
Ibrahim Boubacar Keïta was the president of Mali from September 2013 to August 2020, when he was overthrown in a 2020 coup d'état.
The military led by Colonel Assimi Goïta ousted him due to his acceptance of the presence of French troops in the country.
A day after his arrest by the soldiers, President Keïta dissolved parliament and announced his resignation, saying he wanted "no blood to be spilt" to keep him in power.
Following his resignation, the junta released him from custody on August 27, 2020.
Alpha Condé served as the fourth president of Guinea from 2010 to 2021.
Condé contested and won the presidency for the third term despite a two-term limit due to a 2020 constitutional referendum.
This sparked bloody protests and mass civil unrest in Guinea against his rule.
On September 5, 2021, Condé was arrested and overthrown by the military's Special Forces led by Lieutenant-Colonel Mamady Doumbouya.
Lieutenant-Colonel Doumbouya also said the coup was a result of the government's corruption and mismanagement.
Roch Marc Christian Kaboré
Roch Marc Christian Kaboré was the president of Burkina Faso from 2015 until his overthrow in January 2022.
He was the Prime Minister between 1994 and 1996.
On January 24 2022, Kaboré was deposed by the military led by Lieutenant-Colonel Paul-Henri Sandaogo Damiba.
Following his detention by the military, Kaboré announced his resignation "in the interests of the nation" in a handwritten letter.