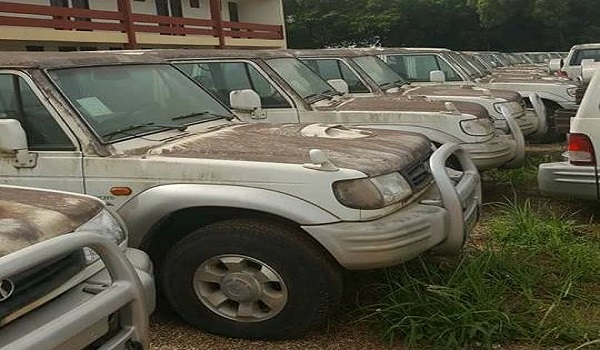 Abandoned Hyundai Gallopers sold at Gh¢20,000 each
The about 86 abandoned Hyundai Gallopers left for many years at the Local Government Institute in Madina in Accra, have finally been sold.
They are said to have been sold at Gh¢20,000 each, Mr. Yaw Buabeng Asamoah, the Member of Parliament (MP) for Adentan Constituency and Communications Director of the New Patriotic Party (NPP) has confirmed.
He said he was offered one, but did not take it and passed it on to someone else.
It was the Member of Parliament (MP) for Odododiodio, Nii Lante Vanderpuye who gave the hint of the sale whilst contributing to radio discussions on Accra based Peace FM, Wednesday [August 14, 2019] morning.
Nii Lante Vanderpuye pointed to Mr. Buabeng Asamoah, who was also a studio panelist as someone whose name was on the list of beneficiaries and asked him to confirm.
Responding, Mr. Buabeng Asamoah said his name was on the "chit" but he passed it on to someone else.
The vehicles were imported in March 2000 by African Automobile Limited (AAL) for sale to the government for use by District Chief Executives across the country under the Rawlings administration.
When President John Agyekum Kufuor assumed office in January 2001, his government rejected the vehicles on the grounds that they were expensive.