President Nana Akufo-Addo has promised support for the thousands of traders who are counting their loss in the Wednesday blaze that consumed more than 3,500 shops at the Circle Odawna Market in Accra.
During a visit to the once vibrant market to console traders, some of whom had stocked their shops for the yuletide season, he announced that the over 3,000 persons affected by the fire will receive funding in the coming days.
He, therefore, directed the National Board for Small Scale Industries (NBSSI) to make funds available to support traders who had their wares destroyed.
RELATED:  Wedding Gown For Saturday, GH₵9,000 Cedis Loan Gone In Odawna Fire
The President explained that the support was to help the affected traders recover from their losses.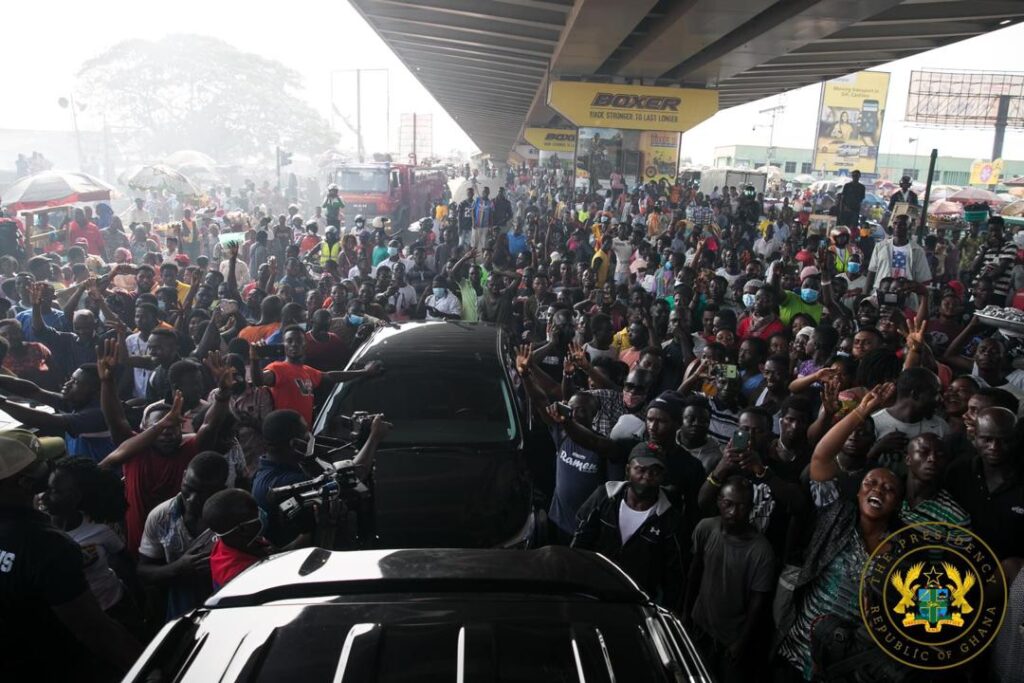 He also indicated that the government would undertake re-wiring of all markets in the Greater Accra Region to forestall such tragic occurrences in the future.
" I visited the Odawna Market, where hundreds of stalls were destroyed by a fire outbreak, in the early hours of this morning.
"Through the NBSSI, support is going to be provided to the over 3,000 persons affected by the fire, within two weeks," the president indicated in a post.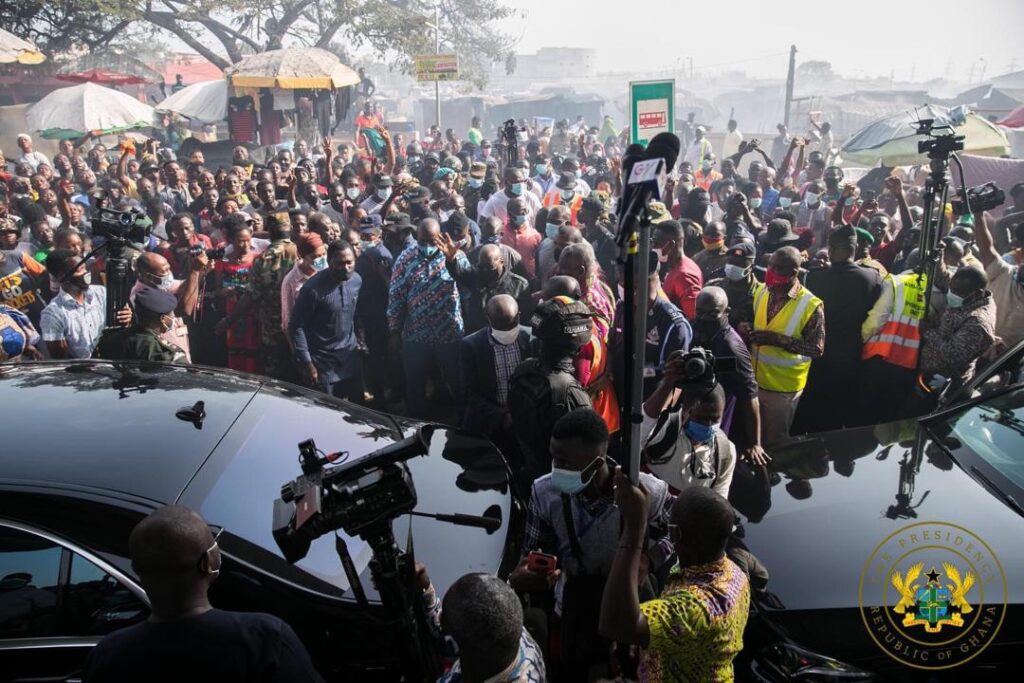 Fire gutted the Odawna market, a densely crowded market area in Accra, leaving traders to count their losses.
The fire began Wednesday dawn from a source that is still a subject of investigation.
It is the second fire incident at the same market within 10 months.
No deaths or injuries were reported, but goods worth thousands of cedis were consumed by the inferno, according to eyewitnesses.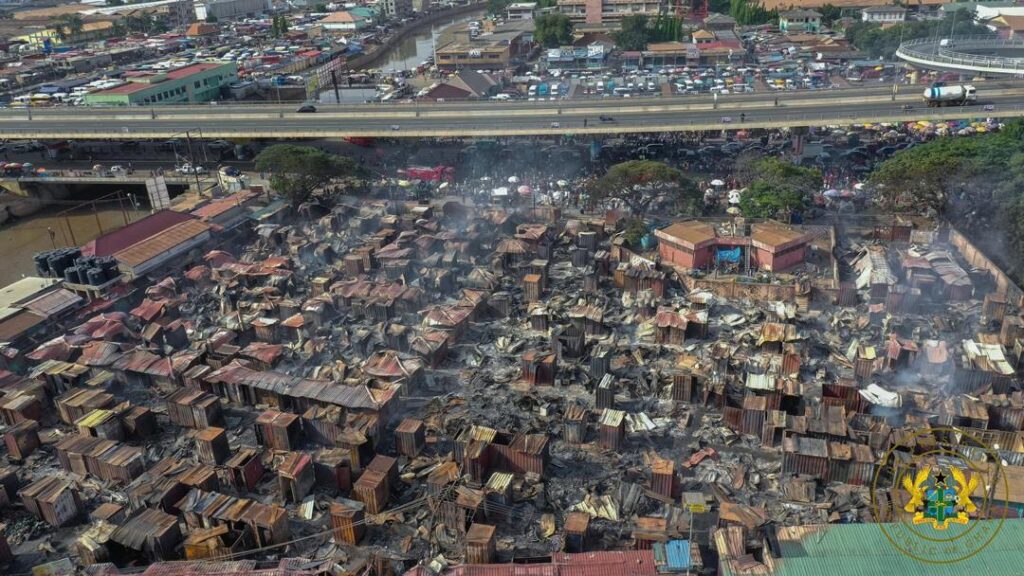 The Odwana market, a densely populated enclave at Circle has recorded several fires over the years. Notable is the twin disaster at the Goil fuel station adjacent to the GCB Bank Tower.
At least 150 people died following an explosion at the petrol station during a heavy downpour in June 2015.
Market fires have been a perennial problem with little solution to curb the trend.
In the last decade, markets that have experienced disastrous fire outbreaks across the country have included the Mallam Atta, Kantamanto, Makola Number Two, Mallam, and Dome markets; the Makola Shopping Mall all in Accra as well as the Kumasi Central Market.